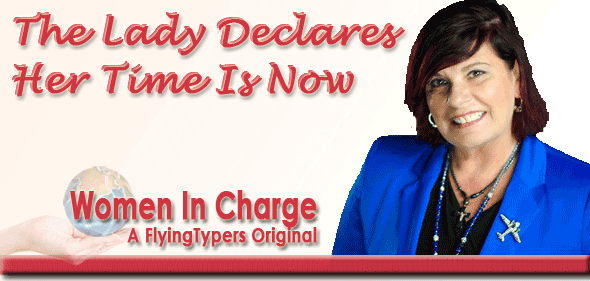 Talk about no guts, no glory, an overlooked, albeit quite courageous lady named Michelle DeFronzo has worked as an Airline Cargo Sales Agent (CSA) for 30 years.
In 2000 she formed ImEx Cargo, a global logistics and air transport service provider.
ImEx Cargo like many other companies over the past few years fought its way through tremendous negative COVID impacts and was just beginning to recover. Then came the Ukraine war, and as a contractor for the largest Russian cargo freighter airline AirBridgeCargo, ImEx Cargo faced further challenges.
Using ABC's regularly scheduled service, ImEx had powered businesses and agency organizations transporting products, including pharmaceuticals, PPE, vitamins, equipment, machinery, aircraft parts, and livestock to specific global destinations.
ImEx Cargo found its business with ABC Cargo shut down and had to return all shipments scheduled on Russian transports that were in various customs areas ready for export. ImEx customers, including shippers, end users, and ImEx itself have all been lost to each other at this time in some or all part, orphaned in the fog of war.
Michelle DeFronzo talks about Putin's war. She speaks about it with great expertise and certainly more experience that any other top female air cargo executive.
Michelle tells it straight from the shoulder, right from the heart.
"I have been in the industry for 30+ years and started seeing some positive changes for women over the past 10-15 years.
"More women are coming into the field and taking on more prominent roles; although it is not very common to see women in leadership positions.
"At the top, air cargo is still a very male-dominated business and exponentially more difficult for women to advance.
"To secure contracts, I have had to learn more, know more, work harder for less money and prove myself time and again.
"My goal has always been to continue building this business by implementing strategies for competitive advantages and providing high value-added service."
ImEx Cargo has a compelling reputation in the local communities, and the community plays an essential role in expanding opportunities for airline partners.
"We have earned the city, state, and federal government certifications for government contracts under the Supplier Diversity Program. This has been a work in progress, and we are developing partnerships for government contacts and companies with supplier diversity goals. We are certified for all states in the U.S., including Alaska and Hawaii."
FT: From an aggressive, high flying provider of lift to being shut down by war what are you able to do for your customers?
MD: Currently, there is little I can do for my international customers. One day it was business as usual, and the next, we were returning shipments that were sitting in various customs areas ready for export. We are in active pursuit of airlines that may be able to fill the incredible gap that has been left by the suspended AirBridge Cargo airline operations.
Our new relationship with Alaska Airlines as GSSA has enormous potential for supporting current needs and providing customers with new options. While we have not finished developing the growth plan strategy, it may include an international express service from the west coast because Alaska Airlines has daily services. We can easily connect with other providers from there.

FT: When something terrible happens in business what is the best rule?
MD: No stranger to adversity, my motto is never to give up and keep moving forward every day.
Our business has endured unending setbacks from the bird flu, SARS, and COVID to drastic economic changes, war, and losing significant contracts. Competitors keep expecting us to fail. We pivot and persevere with each setback because we know the business and have a vast range of experience.

FT: What is the feedback from the professional shipping market?
MD: Shippers are understandably frustrated. They are experiencing service delays and disruptions, significant price increases, and labor shortages. There is a lack of transparency resulting in shippers unable to plan inventory and staff requirements and they're also paying a lot more to move their goods.
With staffing shortages prevalent throughout the industry and overstrained transportation systems, partners need our GSA services even more now than ever before.

FT: What is your view of the overall markets in April 2022 and how do you plan to move forward?
MD: I don't see any substantial changes to the market in the near term, so we have formulated a strategy that allows us to move forward with agility.
Last year, we secured our financial stability through the innovations of NOW Corp. The access to future revenue immediately, which will allow us to implement our growth strategies and scale up to meet our revenue goals.
Continuous improvement is a core philosophy so implementing more effective technologies and optimizing processes are central to increasing speed, accurate information, and maintaining maximum productivity.
Shipping container security has become a rising concern and earlier this year, ImEx Cargo contracted to represent leading technology provider of container tracking systems in New England. SecureSystems is an IOT-enabled logistics network management and intelligence solutions developed to enhance supply chain resilience and provide customers with peace of mind.
I was struck by a recent video I saw with Federal Maritime Commission commissioner Carl Bentzel, where he stressed the importance of data to improve the broken links in the supply chain. Data is critical to the story; it can tell you about a shipment, a customer, a process, and the industry. It is why the SecureSystems container tracking device is so effective and why we rely on data for continuous improvement and growth.
Part of the big picture is operational infrastructure. We are currently implementing a robust transportation management system (TMS) that will streamline operations and billing systems, as well as provide advanced technology for our customers to use. We are also in the process of looking at how our CRM can help us to automate workflow processes and incorporating that with AI for better predictive analysis of future forecasts.
While we have historically focused on international shipments for private and commercial sectors, we are now looking at both domestic and global airlines for scheduled and non-scheduled flights to serve the government sector as well. We are particularly interested in joining forces with airlines and freight forwarders that have supplier diversity goals. As of April 1, 2022, ImEx Cargo is the GSSA for Alaska Airlines and Sun Country Airlines.
Finally, we are building an advisory board and positioning ImEx Cargo for hypergrowth. The board will provide guidance on the company's vision, innovation, risk management, and profitability.
FT: How did you get into air cargo?
MD: My introduction to the air cargo industry began with my fascination for air travel. My first job out of high school was at Eastern Airlines as a reservation sales agent. I learned about the U.S. airports and the Sabre software, which is still used by the airline industry. I excelled at sales and customer service and was the top sales agent for the duration of my employment.
For the ten years that followed the dissolution of Eastern Airlines, I went to work for Bank of New England/ Fleet Bank at State Street in Boston. I worked in various departments at the bank which exposed me to banking practices, businesses and many fascinating entrepreneurs. I was a commercial lender working with customers of established companies who were manufacturers, inventors, importers, and exporters.
From there, I went to work for one of the bank's clients, a small independently owned freight forwarder in Chelsea, Massachusetts with about 30 employees. This is where I found my true passion, in shipping and logistics. I spent the next decade of my journey learning logistics supply chain, the type of bootcamp training you can only get in a small company that offers a broad range of services like trucking, warehousing, pick and pack, distribution, airfreight, ocean freight, import and export. I started as the EDI /3PL Manager handling some of the largest companies in the U.S. After nearly a decade as a freight forwarder and 3PL provider, the company went out of business due to unforeseen circumstances.
At that point I took a leap of faith and started my own company, ImEx Cargo in pursuit of keeping my passion alive and realizing that I wanted to be my own boss.
FT: Who do you admire..
MD: I admire Oprah Winfrey, Sir Richard Branson, and Warren Buffet. I have learned to forgive, believe, and dream from Oprah's teachings. Sir Richard Branson and I share a passion for both airlines and music. Warren Buffet is humble, wise and simple and I appreciate that he shares his wisdom.

FT: Would you choose this career if you had the opportunity to do it again?
MD: That is a resounding yes! I appreciate the wide range of possibilities and experiences, such as getting to know different kinds of people, markets, services, tasks, cultures, countries, etc. Logistics fits my view of life; it gives me great satisfaction to bring all the pieces together and provide solutions for my customers. I feel that my brain and heart are in excellent coordination when tackling and solving a problem or making an important decision.
FT: Why would you encourage air cargo as a career for women? What can a woman bring to the business?
MD: Air cargo is exciting; it is never the same. Every day is different. There is always something new – new people, businesses, and commodities. (Note: We'll be shipping pieces of an Alaskan glacier in July). It is truly an honor to know that your work supplies basics—food, clothing, PPE, and vaccines to those in need. It feels like you're a part of what makes the world function.
Women are ideally suited for this business as they are generally thoughtful planners, detail-oriented, practical and also empathetic, a combination that is hard to beat.
I am in the process of recruiting ambitious women in trucking and international logistics who are interested in owning their own GSA and 2.5PL business. My goal is to help women who are driven to succeed in business with the ImEx Cargo turnkey operational systems, software, finance, and training. In addition to benefitting from our 30+ years of experience, they will have the advantages and competitive leverage of WOSB and the city, state, federal certifications that come along with our brand.
FT: What is the first thing you are telling the customers these days?
MD: We have informed our AirBridge customers that due to the geo-political climate all operations have been suspended. We are monitoring the situation and will keep them informed. Our customers still need Europe and Asia air cargo, and we are forming new partnerships, generating ideas, and researching all viable solutions. We think that our new relationship with Alaska Airlines may be able to support some existing customers' needs. What do you want air cargo to know about ABC and your business?
We had a good relationship with ABC for seven years and are saddened, but understand.
As a partner of AirBridge Cargo, one of the largest freighter airlines in the world with immense capacity, we were crucial to keeping the supply chain moving from the very beginning of the COVID crisis. We played a vital role in moving critical shipments like PPE, medical devices, and pharmaceuticals worldwide.
Last year, we produced revenues of nearly ten million dollars with ABC, so we know how to generate cargo business.
GDA