Vantaa Airport in Helsinki is a neat enterprise, efficient, compact, and easy to navigate, and that fits nicely into the vision of aviation minded Finns—that this country, which is an island on three sides, should be the natural gateway and the fastest way between east and west from the crossroads at the top of the world.

Finnair, the now ninety-two-year-old airline (since its founding as Aero Oy in 1923), fits perfectly into that plan.
Finnair may not be the biggest airline in the world but it is certainly among the most adventuresome.
In its long and illustrious history the company has consistently been on the leading edge of change.
In 1940, as war clouds darkened the hopes and dreams of commercial airline builders everywhere, there was Aero OY at The New York World's Fair, displaying a new aircraft it hoped to acquire after ordering a four-engine, long range landplane that could carry up to 30 passengers, the Focke-Wulf 200.
In 1938 a Lufthansa FW-200 had flown all the way from Berlin (Templehof) to New York (Floyd Bennett Field) non-stop and scared the living hell out of Pan American World Airways, which had just ordered a dozen giant, lumbering Flying Boats from Boeing that would have been instantly obsolete.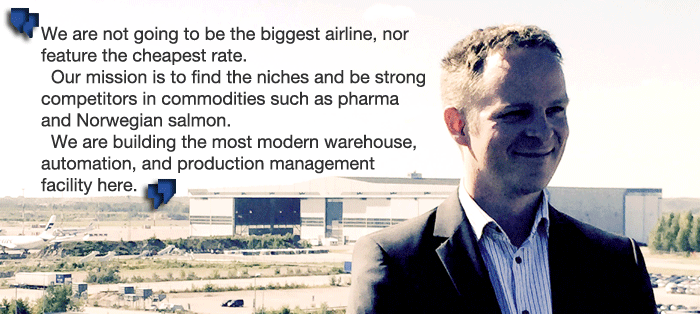 Pioneering All Over Again

History is about to repeat itself, as the first of 19 new Airbus A350 aircraft (which some believe to be the future of flying) with advanced technology and other amenities are about to begin entering the Finnair fleet in just a couple of weeks.
Once again, Finnair is leading the way as the first carrier in Europe to induct the type on selected routes.
Finnair also recently became the first airline in the world to achieve an IATA CEIV (Pharma) certificate, a standard for the highest quality pharma handling across the entire pharma transportation value chain, from the shipper to end customer.


Ups The Antti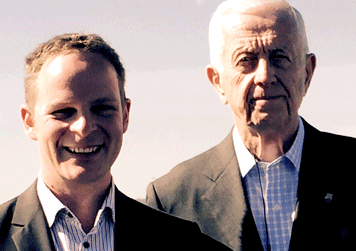 We sat down recently for a talk with Antti Kuusenmäki, vice president, Head of Cargo at Finnair.
Antti describes his job responsibility as "a wide and inspiring area."
His duties include overlooking everything from fleet strategy to commercial accountability and operations.
Antti's journey to logistics began a decade ago, after university, where he studied accounting, marketing, and economics. From there he moved into the forestry industry, which was a major Finnish product until business began declining.
Later Antti moved into the regional passenger airline business (Flybe, now Nordic Regional Airlines, or simply, Norra), "building business cases for new services, improving cost efficiency along with balancing capacity supply and demand, and always targeting to maximize capacity utilization," as he puts it.
Finnair Cargo headquarters is located inside the Vantaa Airport House of Travel & Transport (HOTT), a place that includes a sixth floor think tank sanctuary for people charting the future of Finland's airline to the world.
The layout here seems comfortable and quite coordinated.
Meeting rooms at AY headquarters branch off into three directions and are designated in line with Finnair's strategy of service to Europe, Asia, and the Americas from Gateway Helsinki.
Meeting rooms are named River, Beach, and Food, invoking the spirit of travel.
An upper floor of Finnair HQ is called "Lapland" for the most northern part, and some say most beautiful climes, of Finland.
Of course, up on the roof of the building sits—appropriately enough—a genuine, wooden log-house Sauna.
"Sauna is in the Finnish DNA," Antti assures.
One can only imagine winter in Finland and wonder if, in between heated sauna sessions, folks jump outside and roll around in the snow.
Everything about Finnair Helsinki is executed in clean, bracing Finnish design, with lots of wood, glass, and bright white walls.
Antti, as you may get the drift here, is constantly looking for new opportunities.
"We are very much the express connection to Asia," Antti said.
"Finnair also realizes that due to size and location we are very much a niche player, so we can say that we are quite comfortable moving forward," Antti insists.
"Much has been written about Finland recently, bemoaning the 'post Nokia' era whilst wondering exactly where our country will land in the world ahead.
"My take is that Finland is a country with a bright, literate, and intelligent population whose people have persevered against the odds and found a way not only to survive, but also to prosper."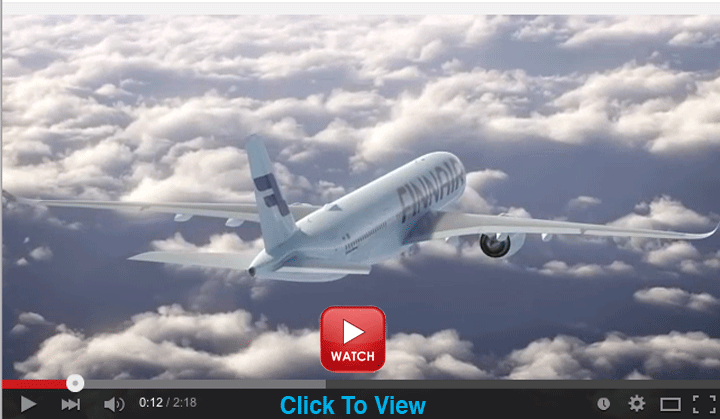 Raise High The Roof Beams

A cloud of change is rising from the earth at Vantaa Helsinki . . .
We are sitting in the "River" with Antti, wondering how that much ballyhooed and discussed grand new cargo transfer facility is coming along.
"See that big swirl of activity out there along the skyline?" Antti asks as he points out the window.
Later, up on the roof, it becomes apparent just how far the work on the reported 85 million Euro project has advanced.
"We are planning completion by Spring 2017 of a facility that among other advances will include a state-of -the-art, purpose-built Lodige handling and Proactive Production Planning system.
"But right now our first objective is to have the roof above our Cool Nordic Cargo-Hub (CNC) completed before the snow flies this winter," Antti declared.


IAG Connection

Currently the other big news from Finnair is centered upon a groundbreaking freighter sharing arrangement with IAG Cargo.
An A300-600 cargo freighter will be operating the route between London and Helsinki, which opens in the next few weeks.
"Now London is Finnair's third cargo hub in Europe in addition to Helsinki and Brussels.
"We look upon this cooperation with IAG, with its multiplicity of destinations in North America, to connect our excellent Asian and European routes to new destinations in North America, in addition to our current services.
"Additionally the partnership with IAG Cargo offers our customers considerably improved connections between Asia and the UK."
The 43-ton capacity A300-600 flies twice weekly.

On June 30 in the early afternoon, under some pretty serious strato-nimbus cloud cover, a group of people in Helsinki, Finland, came to dedicate the beginnings of a new, highly specialized handling facility for pharma and other perishable cargo.
Raimonds Gruntins, (3rd from right) IATA's Area Manager for Nordic & Baltic Countries, Juha Järvinen, (far right) Finnair Chief Commercial Officer, Antti Kuusenmäki, Finnair's VP Head of Cargo, and friends are in the picture celebrating another air cargo first for Finnair . . .

Top Priorities

"This is the most exciting time in Finnair history," Antti says.
"Our first flight over 90 years ago was a cargo movement between Helsinki and Tallinn and now we are about to step out again with a major fleet renewal.
"We have also decided upon the niches where Finnair will focus its future cargo strategy.
"We are not going to be the biggest airline, nor feature the cheapest rate.
"Our mission is to find the niches and be strong competitors in commodities such as pharma—Norwegian salmon is another good example.
"We are building the most modern warehouse, automation, and production management facility here, with advanced IT and handling built specifically to our specifications.
"Finnair Cargo represents 17 percent of the intercontinental route revenue of the airline and we expect moving forward that our contribution will grow," Mr. Kuusenmäki said.


Asia- Asia- Asia

"Our key trade lane is Asia, particularly northeastern Asia, where we have a major geographical advantage.
"Finnair is the only European carrier that is able to do a daily round trip to Asia with a single tail, so we need less aircraft to serve the same network as our competitors.
"Today Finnair enjoys the highest utilization rate of any Airbus wide body customer.
"For example, flight time from Helsinki to Tokyo is 10 hours whereas the same flight from Stockholm is 11 hours.
"Finnair flight times are less than eight hours for some Chinese routes.
"Simply put, the routes from Europe to Asia go via Helsinki, which of course is the Finnair starting point.
"But we are also aware that all of our competitors are on top of us all the time," Antti smiles.
"Interestingly as we fly further south in Asia our 'edge' diminishes.
"So we operate 56 flights a week between Japan and Finland, for example."
"Finnair has pioneered routes in China. We're the first carrier to fly to Chongqing, and today we serve four cities in China including Beijing, Shanghai, and Xi'an as well as Hong Kong."


On Business Relationships

"We are a serious alternative for shippers to China and everywhere else we fly.
"In the case of China, however, adding our frequencies plus Finnair quality standards and pharma expertise—including the fact that we are able to control the temperature in the belly compartments where we carry the pharma—is certainly a plus.
"Being the most punctual airline globally in 2014 is just one factor among many that the customer can instantly recognize as separating our offering from others.
"Price is always there, but the game-changer is always loyalty.
"Knowing what to expect is the critical element driving customer loyalty, and being on time plays hugely into that.
"Our strength is reliability," Antti Kuusenmäki said.
Geoffrey/Sabiha/Flossie