One of the joys of Summer, aside from the beach and the Beach Boys' Good Vibrations and warmed up weather and outside get-togethers is cruising along with all of the same, during August, on a long, slow languorous glide, like the water ride at Palisade's Park into September. No need to rush, we have time.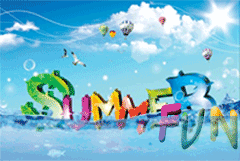 Speaking of cruising there seems to be a lot of that going on right now. No need to blush either, boy: we have some other game in mind . . . The word cruising as well as the world of cruising hold some glamour, in particular in summer, although I can hardly imagine climbing aboard any ship with several thousand people onboard these days or doing anything unexpected now that we are all so much older and wiser, after COVID especially, right?
Elsewhere the pencil and the sword, thin river-boats of Viking Cruises all over Europe hold some allure even here in North America, but they seem to be less daunting, a bit more manageable today than they would have in Lindisfarne about 1,000 years ago. We are telling a tale of swift development in logistics and industry, far from battle and invasion.
Great that YouTube and Amazon Prime TV here in the U.S. have picked up the narrow-boat phenomenon going on in the UK.
Small boats, in fact barges of historical nature, carrying mostly coal in the past, are a history lesson in cargo transportation in the land where you can ply the over 4,000 miles of canals and imagine how these waterways and former tow paths sparked the Industrial Revolution, the Victorian Era and in fact were key in making Great Britain a world power.
Actually the Thames remains today an antidote to London's stifling traffic for some selected operators and as much as London, Amsterdam and New York have shaped global trade in the last four centuries, both grand and mean, depending . . . there are still so many smaller details in the waterways of Anglia that their full story cannot be entirely told.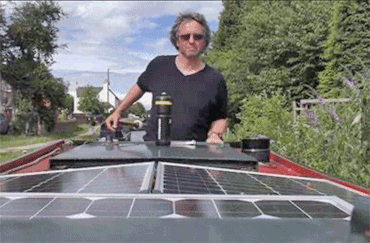 For me especially, during the Dog Days with heavy rain here in New York City recently, confined indoors by the weather, watching a YouTube sponsored series titled "Travels by Narrowboat" for a couple of sessions was informative and fun.
A couple of years ago during the pandemic Kevin Shelley sold his house, ended his marriage and took what was left of it all, and went to live aboard a 45-foot boat with a 1960s diesel engine.
His story of England we are sharing here is that of a glorious past, as well as the specialness of its remaining inland waterways that at once reveal people, homes, small towns and the rigors of living on the inland canals and operating the locks, whilst passing through tunnels and mountains that were carved out in the 1700' and 1800's. This all came through in the series we watched now in 2023!
If you can sort the wheat from the chaff, we live in marvelous times, at least with regard to information and communication: it can be a wonderful experience indeed.
It is fascinating watching Kevin prepare his meals, and they were real meals, no kidding . . . You don't see a bachelor enjoy preparing steak and kidney pie every other day and an occasional pork pie, and tea (what else?), while aboard a put-put boat christened "Aslan". Well, you know that in your earthly world the boat has another name… "But who is Aslan? Do you know him? Well – he knows me." Those who are familiar with Narnia will not be ill at ease with these quotes . . . the rest can Google it.
But riding the cut now the factories are mostly silent and abandoned, with some of them redeveloped as apartment buildings and all of it very stirring from the exact location where companies like Wedgwood and Crapper and their factories and mills became world famous, pouring out production of global trading commodities that once dominated world trade, as Chinese goods do today. Far from leaving an impression of neglect, a new, discreet and nostalgic charm emerges from the waters appearing on the screen.
Here is where you can watch Kevin Shelley sally forth on YouTube beginning each journey as he opens each episode with a song with the lyric: "I'm Country House Gent, I bought myself a boat. Sold everything I ever had for a life afloat."
Kevin is fun all right. And looking at all these little towns and charming villages, who knew lamb curry was so popular in Great Britain? If you departed the country in 1995 to live in a caravan parked on the western shores of New Zealand, you would probably know this, or other stories, but we should not get there . . . maybe another time.
Today in Great Britain thousands zip along at 3 and a half miles an hour up and down England's canals, which transported goods to and from the Empire via several small towns and villages with lyrical English names and these are today somewhat the same places that have come along in 2023. We know the Duchess of Kirkcaldy, Scotland was unable to leave the Carlton Theatre on October 5th, 1963, after the Beatles' gig. Then we knew how many holes it took to fill the Albert Hall. Fifty year later, would we know how many boats it takes to fill the British canals with love? Maybe we do . . .
Kevin has a recipe for that too when he is not about carry away!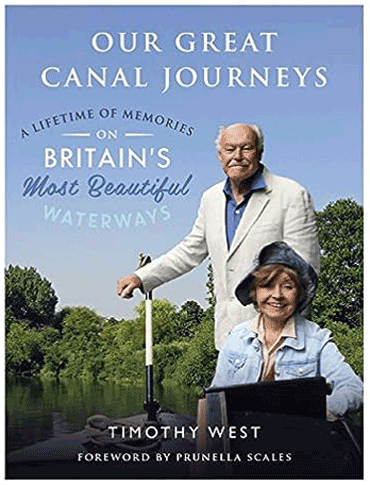 Elsewhere in terms of watching and reading . . . For more than half-a-century, a shared love of canals and narrowboats has been inseparable from the marriage of Timothy West and Prunella Scales. Both are well-respected actors, who have spent many of the happiest days of their life together enjoying the calming pleasures of watching land and nature unfold before their eyes at low speed.
In 2014, Tim and Pru took to the canals of Britain and beyond with a television crew and a brief to record their best-loved trips along the most beautiful waterways they could find. Little did anyone guess that their seemingly light-hearted travelogue, and the story of their lives afloat that it revealed, would transcend the program's gentle façade, developing a prevailing and more powerful nature each step of the way. From the outset, the reflective undertones of the possibilities of later life, and the realities of Prunella's dementia, struck a chord with viewers around the world.
Timothy West's "Our Great Canal Journeys" is a coffee table edition, still available on Amazon, telling the story of the couple's life and travels. And it tells the story of a devoted love that is so strong it does not need to be loud. With beautiful photography, our Great Canal Journeys recounts their storied careers as actors, while recording their remarkable journeys along some of the world's most scenic waterways. Beyond this, however, it explores with sensitivity the trials, but also the joys of ageing, and how Prunella's struggle with dementia has both changed, and yet failed to change, their lives together.
For the record, Prunella is 91 today and Timothy is 88. She was/is the female lead in Fawlty Towers, maybe the funniest TV show ever and he is a Shakespearean actor, who actually picked up the sword and went on stage after pulling into town and parking their craft, before delivering a cameo. An inspiring great summer read, also available as a TV series. Viewing their love affair and each other's acceptance of how you and I are changing with time in their life, and . . . the Canals.
Life is indeed a big cruise on the canals of our time on earth, sometimes placid and healthy, some other time lifting, as climbing to the upper level of the locks, sometimes murky as their waters can be during the foggy days in winter.
Meantime Kevin Shelley puts himself in the shoes of the great society of people who worked and lived in their narrowboats before the rails passed the canal transport up and shares the view with us. Kevin, in 2023, sees things through a video camera with a photographer's eye. So, while we travel, we are sharing a world filled with swans and ducks and geese and other birds, as well as dozens of small towns and villages with people going about their business, set against some truly breathtaking landscapes.


The UK was the first country to develop a nationwide canal network which, at its peak, expanded to nearly 4,000 miles in length. The canals allowed raw materials to be transported to a place of manufacture, and finished goods to be transported to consumers, more quickly and cheaply than by a land-based route, which was then mainly used by animal-powered transportation. The canal network was extensive and included feats of civil engineering such as the Anderton Boat Lift, the Manchester Ship Canal, the Worsley Navigable Levels and the Pontcysyllte Aqueduct (pronounced Pont – ker – sulth – tay) pictured above in lead photo, is the Welsh name for 'the bridge that connects'.
The first British canal was the Sankey Brooke Navigation, which connected St. Helens to the Mersey River, then the Bridgewater canal connecting Runcorn, Manchester and Leigh, in North West England, from collieries in Worsley. It was opened in 1761 by the colliery's owner, the Duke of Bridgewater. The Duke immediately was able to corner the coal market as the canal lowered his shipping costs by 50%.
By 1774 over 33 government acts had been passed providing for canals, all in the Midlands, where there were no comparative or realistic alternative means of water transport, and the boom continued. Historian Robert Wilde writes:
"The canals allowed a greater volume of goods to be moved more precisely, and for much less, opening up new markets in terms of location and affordability.
Seaports could now be connected to inland trade. Canals allowed for the greater exploitation of coal reserves as the coal could be moved further, and sold cheaper, allowing a new market to form. Industries could now relocate to coalfields or move to towns, and the materials and products could be moved either way. Of over 150 canal acts from 1760 to 1800, 90 were for coal purposes. At the time—before the railways—only canals could have coped with the swiftly rising demand for coal from industries like iron. Perhaps the most visible economic effect of canals was around Birmingham, which was now joined to the British freight transport system and grew hugely as a result. But in the end Canal companies never solved the problems of speed, making the invention of a faster method of transport almost inevitable."
When the railways were introduced in the 1830s people felt that the advancement would spell the immediate end of the canals as a major network for freight. However, canals continued to remain competitive for a number of years and it wasn't until the 1850s that railways really replaced the canals as the primary method of transport in Britain.

The last regular long distance narrowboat commercial contract, transporting coal from Atherstone to the Kearley and Tonge factory at Southall in West London ended in 1971. Lime juice continued to be carried between Brentford and Boxmoor until 1981. Substantial tonnages of aggregates were carried by narrowboat on the Grand Union Canal until 1996.
Today, under the watchful eye of the Canal and River Trust (CRT), the UK Canals are home to over 2,700 listed structures, 50 scheduled ancient monuments and four UNESCO world heritage sites. Just by walking along a 20 minute stretch of towpath you're likely to pass numerous heritage structures ranging from smaller iconic places such as milestones, to working structures such as lock gates and swing bridges.
CRT's canals and rivers are also lined with truly magnificent constructions such as the Pontycysyllte Aqueduct and Anderton Boat Lift. If it's size that matters to you, the canals are a great place to view historic engineering projects on a grand scale.
Looking ahead in July 2023, CRT announced a new funding settlement, spanning from 2027 to 2037, to follow on from the current grant agreement. Whilst CRT said it welcomes this further long-term commitment to the nation's historic waterways, the amount awarded represents a steep reduction in funding of over £300 million in real terms over a ten-year period. CRT said "the reduction will have devastating consequences on our canals and the people and wildlife who rely on them. Such a steep reduction will inevitably result in a decline in the overall condition of our waterway network, and, alarmingly, the possibility of canal closures. It puts at risk invaluable natural habitats, historic infrastructure and cherished public spaces."
CRT continued: "We're reaching out to you, our passionate and engaged community, to join us in our mission to #KeepCanalsAlive.
UK Canals open up to us in 2023 the thought that understanding logistics activity of the 1800s is an untapped treasure in our time. You have to look for it and think back a little, but examining the UK Canal System and extending the range from the search for a narrowboat connection to the recently (2018) redeveloped Mooring area of the Liverpool Waterfront, where you sit in the shadow of the recently restored Royal Albert Dock in Liverpool. Its distinctive red brick warehouses, recalling a pioneering world, evoke the logistics powerhouse from 1846 that in 2023 is seen in some of the repurposed infrastructure and waterfront buildings, again in use today.
Here was the first structure in Britain to be built from cast iron, brick and stone, with no structural wood. As a result, it was the first non-combustible warehouse system in the world. It was known simply as the Albert Dock until 2018, when it was granted a royal charter and had the honorific "Royal" added to its name. At the time of its construction the dock was considered to be revolutionary in its design, because ships were loaded and unloaded directly from or to the warehouses. Two years after it opened it was modified to feature the world's first hydraulic cranes. Due to its open yet secure design, the dock became a popular store for valuable cargoes such as brandy, cotton, tea, silk, tobacco, ivory and sugar. All of this is spread out before us, as we open up a waterway view of a world that once was the logistics business of the British Empire. Looking forward to seeing this story continue, grateful that this history still exists and hopeful as an industry we can engage and learn from it, we plan to tell you more about logistics in history, and perhaps look at Belgium and the Low Lands, where equally instructive exercises can be made.
In the UK you can tour the canals, pilot your own boat and bring along the whole family including the dog! Anglo Welsh bills itself "The Narrowboat Holiday Company". With a choice of ten locations around England and Wales maybe an escorted or DIY canal trip might be ideal. And . . . if you are in absolute need of a continental experience instead, you may resort to a similar one in France. Watch out for the weather though: if there is a storm across the Channel, the Continent might be completely isolated!
Geoffrey and Marco Sorgetti