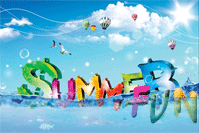 Staying alive in the most ridiculous situations keeps comedian Anthony Atamanuik up at night. If you're attacked by a swarm of killer bees, do you lay on the ground and play dead? Climb up a tree? Jump into the nearest body of water with a little straw poking out as a breathing apparatus? We could find ourselves caught in a million wild situations, and if you don't know what to do, you might not make it out alive!
On Don't Panic, Wondery's new weekly comedy show, super-worrier Anthony Atamanuik brings to life our most irrational fears and anxieties with some of the funniest people on the planet, from how to escape from a submerged vehicle to how to avoid sinking in quicksand. Along the way, guests will also share what keeps them doomscrolling on their phones, and learn what to do in every worst-case scenario that couldn't possibly happen in real life. Or could it?
For More click here.