Inside American Airlines
Cargo What's Important Now
No question that right now at American Airlines Cargo, business as usual is unusual.
The 9/11 tragedy, war and SARS, were punctuated, as if those events needed underlining, by the unthinkable at JFK in November 2001.
When you consider all of that for a moment, it seems as if the long hand of fate conspired to deliver a blow to the world's biggest airline that no single company or group of airline competitors were able to exact upon the Dallas-based airline during seven decades in business.
But just when everyone, including the financial community was ready to write the pioneer carrier off, as more than $5 billion dollars in net worth disappeared and AA was called done, and for all intents and purposes dead, something unforeseen occurred.
American Airlines, an airline and its people, would just not go down. The hot breath of financial insolvency beat down like the merciless late summer Texas sun that bakes the ground hard around Irving, Texas where American Airlines is headquartered.
At the foot of where the Great Plains of America begin, and run north and west all the way up to the Canadian border, inside some brick colored buildings, the intrepid and at times beleagured people of American, beaten bloody and almost silly by forces in the world beyond their control, somehow got up off the mat, just as the knockout seemed a done deal and the referee counted "nine."
Everything was tossed to keep the airline right and trimmed, including CEO Don Carty, a more than decent and brilliant executive, in what will someday be remembered as an out of control feeding frenzy by forces at work in the media and elsewhere, looking to vilify anybody.
But this was a life or death situation, and when the moment of truth came, American Airlines chose to live.
People who keep track of these types of things probably can give you a well lubricated dossier about how American Airlines sidestepped bankruptcy.
But don't let anything cover this most important fact.
What you have heard about the greatness of AMR Corporation and the people that are American Airlines is true. When the chips were down for AA, it was the grim reaper who blinked.
Now the slow rebuilding is underway.
Stock prices have stabilized and even gone up.
Second quarter losses narrowed, and with some one time security money from the special fund set up by the U.S. government, the numbers actually were pushed into positive territory.
Flights are being added.
But, while nobody seems to be holding their breath anymore.,there are some challenges ahead, which American must resolve that will not permit a long deep exhale, of being completely back from a two-year nightmare.
The rally has begun and forward march is the order of the day at American Airlines.
Dave Brooks, President of American Cargo, has definite plans and ideas that are being implemented as you read this, or are already in place and are being reintroduced.
In this first interview afforded any publication in quite some time, Mr. Brooks turns off the computer, hangs up the phone, holds all the calls, and puts away the charts.
It's back to business for our Mr. Brooks as he fields a brief Q&A.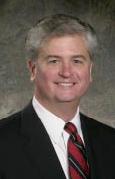 "Inside American Airlines Cargo, work is focused on delivering what the customer values. We continue to add } value to the customer experience through improved product offerings, real-time access to detailed information in AA systems, improved service reliability, faster transit times, hands-on customer service and tools that increase productivity."
Q What does 2003 mean to AA Cargo?
A Overall, there's a much smaller pie out there. However, AA Cargo's May results were down only 2% year over year, while the U.S. carriers as a whole were down 8%. As the world's largest airline, our breadth and depth of network is one of our key strengths. As consumer confidence returns to airline travel, it's helping to put capacity back in some markets. Internationally, AA is doing well on its hub service through Tokyo, with plans to add back capacity to 2002 levels. We continue to have a strong presence in Latin America.
Q How does AA Cargo feel about the future?
A The future is bright. Efforts are underway to build on AA's strengths by optimizing our extensive network and strengthening core values. The American Airlines Turnaround Plan is our roadmap for successfully positioning our carrier for the future. The four tenets of the American Airlines Turnaround Plan are:
Lower Costs to Compete
Fly Smart: Give Customers What They Value
Pull Together, Win Together
Build a Foundation for the Future
In the Cargo division, we are delivering customer-oriented product solutions. Our premium products are doing well and growing very quickly. We will complete the worldwide rollout of our express freight product, Expeditefs, with the launch in the Caribbean later in August. Results for the product have been very good, with service reliability numbers at around 97%. We see this product growing in years to come as the express market continues to expand over the next 5 years.
Q New normal being an operative word for what goes on now - what is the most near term objective.
A Our key objective is to continue to strengthen customer relationships by delivering what they value.
After listening to our customers to understand what's important to them, we introduced a product that provides the speed and reliability that customers want. Our launch of the newest product, Expeditefs, will be complete in Ausust 2003.
By providing track and trace capabilities via AACargo.com and our phone system, we provide customers with access to real-time shipment information. This takes the mystery away from shipments and at the same time, enhances customer service.
Online booking with GF-X provides an easy way for our customers to book shipments on American. Coming soon, our customers will be able to book directly from our AACargo.com website.
Q Can we look ahead and sense or know with any certainty when this long strange journey will be behind us?
A The journey is unfolding. We still must face security regulation changes, capacity shifts, and customer consolidations. Our goal is to anticipate the next bend in the road and impact the process where we can for the good of the industry.
Q New cargo partners? Any dynamic with British Airways Cargo?
A AA Cargo is focused primarily on near-term cost efficiencies. We maintain a solid relationship with the oneworld carriers, including BA. Our key relationships continue to be with those carriers whose networks complement ours and provide the most end-to-end solutions to the customer. Our largest cargo partners are JAL and Emirates.
Q What lies ahead?
A While the future is never certain in the air transportation industry, shippers can look forward to continuing improvements in information and solutions from transportation providers. AA Cargo is dedicated to delivering both. Through our participation in projects such as Cargo 2000 and GF-X, we demonstrate our commitment to work with our industry partners toward achieving higher standards for the end customer.