Jan Krems, President of United Cargo, is ready for take-off in 2020.
Jan Krems at United Cargo is compelling and simply irresistible.
Right now, despite the challenges and the gloom and doom predicted, United Cargo, while not immune by any means to these economic trends, continues to outperform everyone else in the U.S. air cargo business.
It is almost as if the stars lined up above Willis Tower at the Chicago headquarters for United Cargo.
As 2020 begins with the glimmer of a rebound in business, this native of Oss, Netherlands, is on top of the world.
"We have really great people, we continue to add more, and we've made a few simple, yet vital changes in the way we work together," Jan says, barely concealing his passion and enthusiasm.
"Once United Cargo had people in what I call separate silos. Everyone did their jobs, but their tasks were made more difficult by the way different groups interpreted overall strategies and a tendency to focus on local objectives.

"So as a team, we worked together and broke down these walls. Now everyone realizes our goals are the same and we all support and appreciate each other.
"Last year's team reorganization, which decentralized our decision making, has also reaped great benefits. Our customers have noticed that were quicker to respond to their requests and opportunities, and we're faster at reacting to the endless shifts in global business conditions.
"Today United Cargo has the best informed, most energetic, and proactive global team in the air cargo business.
"Our cargo team is doing amazing things every day. While we continue to deepen and refine our approach, I couldn't be prouder of the effort and can-do attitude.
"Every team member's efforts contribute to the rise in our customers' satisfaction.
"That's the most significant thing for our future, as it portends not only developing richer relationships with our partners, but also provides an incentive for us to continue our efforts toward improving our offering."


The Year That Was

"The year 2019," Jan told FlyingTypers, "certainly presented challenges for our industry, but the good news is United Cargo continued to outperform our U.S. counterparts.
"Also," Jan revealed, "the trend toward the end of the year was positive.
"Our December results were better than December 2018, a meaningful stat because there were only a few months in 2019 when we achieved month-over-month gains."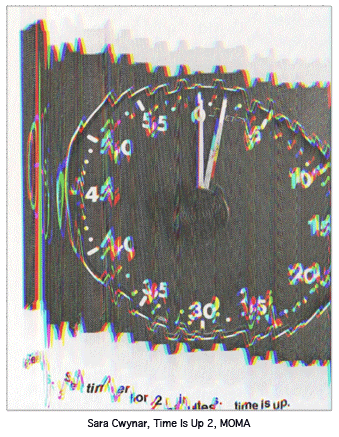 Business Concern 2020

"My expectations for the new year, for the industry and United Cargo specifically, are guardedly optimistic.
"I anticipate an improving business climate for most global air cargo sectors in 2020, but two market segments concern me: ex-Japan and ex-Germany.
"These economies have issues that go deeper than the impact of global trade tensions—though of course these effects never help!"


Number One U.S. Flag to China

"We're definitely excited by the recent news indicating a de-escalation of the trade tensions between the U.S. and China.
"As we stated last year, when some manufacturing shifted from China to other countries in Asia, we realigned and focused on expanding our agreements with interline partners.
"We're pleased with how quickly we were able to shift our routing structure, but it would be a big benefit to return toward 'business as usual' and again be able to reap the full benefits of being the #1 carrier between the U.S. and China.


New & Noteworthy

"Many of the noteworthy innovations we plan for 2020 are in the health care vertical.
"Pharma continues in a steady and stable growth mode.
"Some pharma is shifting to ocean mode, and the landscape becomes more competitive each year, but United Cargo is still expanding our market share.


Expanded Hi Tech Shipping Choices

"The fastest growing segment of the health vertical remains in the cell and gene therapy space.
"The new packaging technologies we've introduced—Savsu Technologies and evo Cold Chain systems, for example—give us the ability to ship this material via our LifeGuard service on United Express flights.
"In 2020, we'll continue to refine, develop and expand the new logistics approach demanded by these commodities to provide more markets and patients greater access to advanced health care.

United Cargo Digital Transformation

"The rollout of our digital transformation strategy is another of our key priorities this year.
"With a new Online Booking Portal and Content Management System, fully redesigned website and enhanced eAWB and customer messaging, the strategy represents a giant forward leap in our technology.
"Our team is pumped and ready for a dynamic 2020!," Jan Krems declared.
Geoffrey