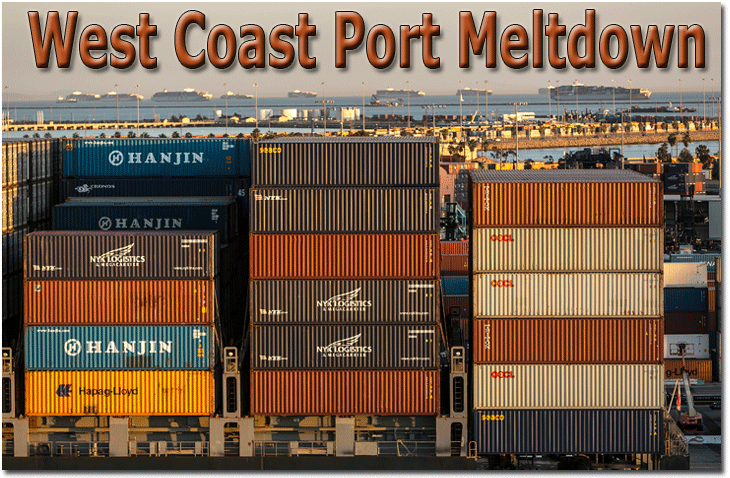 According to reports, the west coast of the United States could experience a total shutdown.
In this recent photo, incoming container ships queue up outside the Port of Los Angeles waiting for dock space.
Employers could lock out West Coast dockworkers in as few as five days if the two sides do not reach a new contract.
That warning came Wednesday, Feb. 4, 2015, from the head of a maritime association that is negotiating a new deal with a union representing longshoremen at 29 ports, which handle about $1 trillion in trade annually.
The shipping lines employer group says they have put a new contract proposal on the table for West Coast dockworkers.
Pacific Maritime Assn. President Jim McKenna pleaded that International Longshore and Warehouse Union accept a five-year "all-in" contract proposal and end alleged slowdown tactics employers say have crippled West Coast ports, including Los Angeles and Long Beach.
McKenna said the already congested ports are roughly five to 10 days from a meltdown.
"We are at a critical time and this can't keep going forever," McKenna added.