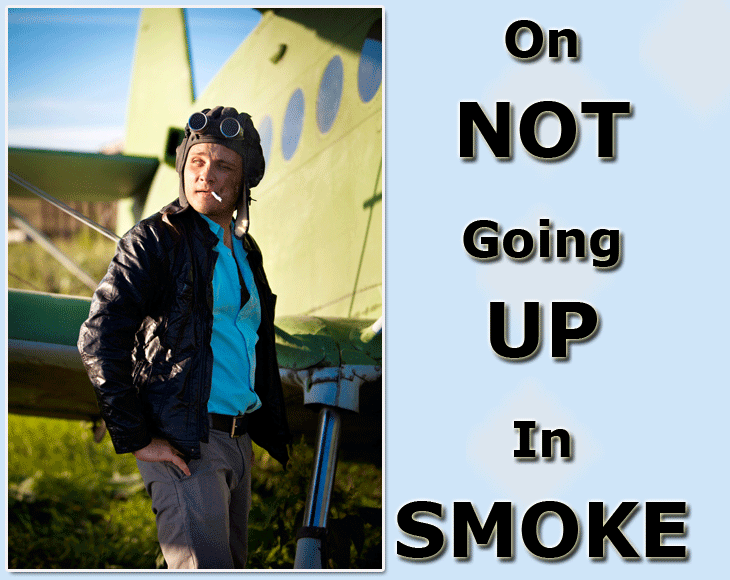 The good, the bad and the politically incorrect

For FT readers below the age of 40, this may sound utterly alien: There was a time when smoking was permitted almost everywhere. That time is gone for good, and older movies are often re-cut to erase smoking scenes.
But sometimes that just isn't feasible: Humphrey Bogart in Casablanca, Cary Grant in North by Northwest, or Marlene Dietrich in The Blue Angel would be unthinkable without the actors celebrating their smokes. Advertisements for cigarettes were everywhere, and it was not unusual for such advertisements to state that a particular brand was recommended by doctors or dentists.
The late 1970s saw non-smoking sections coming to aircraft, and while the anti-tobacco movement gained momentum and advertising for tobacco products was increasingly frowned upon during the 1980s and early 1990s, legal measures were taken by regulators to outright ban smoking aboard commercial passenger aircraft worldwide.
Spearheaded by consumer advocate Ralph Nader (who is best remembered for his book about the Chevrolet Corvair, Unsafe at Any Speed), calls for a total smoking ban saw United Airlines become the first airline ever to introduce a non-smoking section in 1971.
However, any explicit regulation was vociferously opposed by both the manufacturers of tobacco products and the airlines themselves, not to mention the majority of passengers who at that time did smoke.
The U.S. CAB (Civil Aeronautics Board, predecessor to what in 1957 and 1958 became the FAA and NTSB) banned smoking aboard commercial passenger airliners in 1984 just to unban it in the same year over concerns of lacking legal foundations for such ban. The CAB chairman Dan McKinnon commented upon announcing the retraction of the CAB's ban: "Philosophically, I think nonsmokers have rights, but it comes into market conflict with practicalities and the realities of life."
With increased campaigning from the side of the anti-smoking movement and increased awareness about smoking and second-hand-smoke-related health concerns, the U.S. Congress decided on a gradual ban on inflight smoking, starting with domestic flights of two hours or less in April 1988, extended to domestic flights of six hours or less in February 1990, and expanded to all domestic and international flights in 2000.
It is noteworthy that the ban applied only to commercial passengers and not to the flight deck: pilots were allowed to continue smoking due to concerns about potential flight safety issues caused by nicotine withdrawal.
Soon, other regulatory authorities followed U.S. regulations and banned smoking aboard commercial passenger airliners operated to, from, or through their territory.
The airlines (including their interest group IATA) had in the meantime reconsidered their approach since by the early 1990s, a majority of passengers (albeit a slight one) favored a smoke-free environment. It was, however, not all about the passenger's health and well-being as airlines' updated policies would have customers believe: The four main reasons to ban smoking on the airline side were as follows. First, there was regulatory pressure. Second, there were concerns about possible lawsuits from passengers exposed to second-hand smoke following the death of Dr. Abid Hanson on January 4th, 1998. Hanson, who "had a history of recurrent anaphylactic reactions," was traveling on Olympic Airways from Cairo, Egypt, to New York City via Athens, Greece. Allegedly, he died following exposure to secondhand smoke. A lawsuit filed by Dr. Hanson's family against OA awarded compensation and punitive damages, which were not only upheld by the Court of Appeals but, ultimately, the Supreme Court awarded the plaintiffs U.S.$1.4 million in compensatory damages. Third came the simple insight that aircraft interiors tended to age quickly when exposed to a smoking environment, and fourth the rising cost of aircraft fuel promised considerable savings from non-smoking flights.
While the latter may come as a surprise to the average passenger, the technical issue behind it is quite straightforward: When smoking was still allowed, the air condition systems aboard the aircraft were running at about two thirds of their capacity in order to exchange the cabin air and filter out smoke. On non-smoking flights, air condition systems run at less than a third of their nominal capacity, ironically promoting the spreading of germs and viruses by means of the drastically reduced exchange of the cabin air.
The advent of non-smoking flights and the diminished (and sometimes entirely eliminated smoking facilities at airports) presented a new problem for the airlines: An increased number of "unruly" and "disruptive" passengers starved of nicotine as well as smoke detectors triggered by smoking in lavatories. Smoking aboard a non-smoking flight carries stiff penalties starting at U.S.$2,000 (U.S.$5,000 in the U.S.) and possible detaining and arrest upon landing-or worse, the Captain could also land the plane at an alternate airport, burdening the non-compliant passenger with the costs of such a diversion.
Air France in the early 2000s tried to balance the interests of non-smokers against those of smokers by providing "smoking bars"—small, specifically vented enclosures where smokers could indulge—on some of their widebodied longhaul aircraft. Since the technical solution was not perfect and added weight to the aircraft, these smoking bars were eventually removed in 2003, although these flights were said to have a significant lower number of "unruly" passengers than those that were entirely non-smoking.
A number of attempts were made to cater to the need of smokers in other ways:
Smokers Express Airlines was a Florida-based upstart that proposed smoking-only flights domestically within the U.S. Founded in 1993, Smokers Express Airlines never managed to receive sufficient funding to get off the ground. As applicable FAA regulations at that time already forbade smoking on domestic flights within the U.S., potential flyers were required to join and pay an annual fee of U.S.$25 and be 21 or older.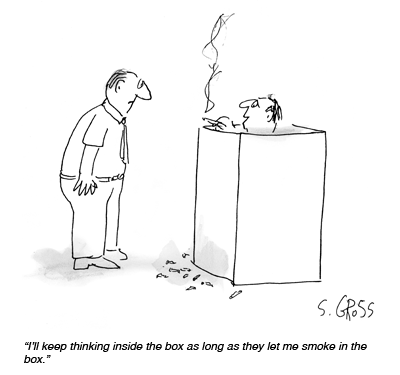 The latest attempt was made in 2006 when German businessman Alexander Schoppmann founded Smintair (short for Smoker International Airways). Schoppmann planned to operate two 747-400 in a 138-seat all-business configuration on the Dusseldorf-–Osaka and Dusseldorf–Tokyo route. Although one of the aircraft had already been leased and traffic rights had been acquired, the inaugural flight was postponed thrice before the airline-that-could-have-been died a silent death—allegedly the required funding was, once again, insufficient, although Smintair had already hired the majority of the essential post holders required to get an Air Operator Certificate. The job advertisements contained a clear mission statement: "if you are allergic against tobacco smoke or if you are a militant non-smoker, you are expressly encouraged to refrain from applying for this job." When asked about the financial feasibility of all-business flights between Germany and Japan, Schoppmann outlined that Japanese salarymen more often than not smoke and are willing to pay for a premium smoking ticket. As a side effect, the 138 seat configuration would make for a high cargo payload on a sector where cargo yields (at that time) were some of the highest industrywide.
Likely, in times where smoking is increasingly frowned upon and seen as socially unacceptable behavior, no renewed attempt to get a smoking airline off the ground will be made—although the issue is far from closed: There are increasing reports of cockpit crews of both passenger and cargo flights still smoking, and pilots of Spanish flag carrier Iberia resorted to union action following a ban on shorthaul flights in the 1990s by Spanish regulators.
Most recently, e-cigarettes have become a big issue. Since electronic cigarettes give off just vapor but no smoke, these are not covered by the present bans of smoking aboard aircraft. IATA however has published guidance vociferously opposing the use of such e-cigarettes during the flight, saying that this could mislead other passengers in a way that the consumption of real cigarettes was permitted, as well as other "safety concerns." The fact that a passenger deprived of nicotine may be a much bigger safety risk has apparently not occurred to them.
A very real threat stemming from such e-cigarettes however has recently been addressed in a FAA SAFO (Safety Alert For Operators): On numerous occasions, the Lithium batteries in these e-cigarettes seem to have malfunctioned or the heating elements not turned off by their users, thus causing baggage fires. In its SAFO, the FAA urges operators to permit carriage of e-cigarettes within carry-on baggage only so that "if an incident does occur, it can be immediately identified and mitigated."
And in case you ever wondered why, more than 20 years after banning smoking on aircraft, the lavatories—even on the newest aircraft—feature ashtrays: These are actually mandated by applicable FAA and EASA airworthiness regulations.
14 CFR 25.853 requires ashtrays in lavatories for the simple reason that people will smoke, whether permitted or not, and in such cases an ashtray present is a much safer means of disposal than the wastebin. As a matter of fact, ashtrays are still on the airline's MEL (Minimum Equipment List) for that pragmatic reason.
Jens