Nagpur, also known as "Orange City," is located in the center of India and among other things supplies more than 70 percent of all the fresh oranges (orange barfi counts in that number) in the country.
But in 2018, the city is also making major aviation headlines. The home to Boeing's only MRO facility other than Shanghai, and also the place where the Tata Group launched the Central India Spinning and Weaving Company Ltd. popularly called "Empress Mill" on January 1, 1877, the day Queen Victoria was proclaimed Empress of India, is now building an international multi-modal cargo hub and airport at Nagpur to rival Dubai, Hong Kong and Singapore.

Hey Friend Do It Again

Actually a cargo hub plan was floated in Nagpur back in 2008 that almost sank before launch, with only a few takers for the logistics park concept.
But now the fortunes of MIHAN or the Multimodal International Hub and Airport at Nagpur as it is known, have been changing with a lot of activity on the ground.

Fadnavis & Gadkari Kickstart

While the credit for kick-starting MIHAN can well go to two of the city's well known personalities – Maharashtra Chief Minister Devendra Fadnavis and the Union Minister for Road Transport and Highways and Shipping, Nitin Gadkari – it is Fadnavis who has been promoting Nagpur.
Last year, for example, during the 'Make in India' week held in Mumbai, Nagpur was hyped as an investment hub and it received commitments from electronics, textile, defense, infrastructure and agro industries.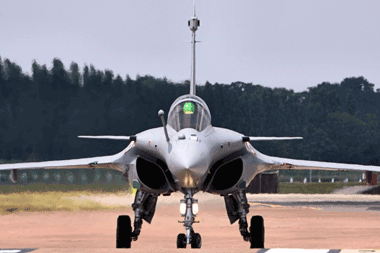 Still Textiles

Good to recall as mentioned earlier here, the textile business continues to flourish. For example Amravati, which in 2018 is being promoted as India's largest textile hub, is only two hours away.
However, what is really grabbing attention is Nagpur's emergence as a defense hub.
Recently the joint venture of Reliance Anil Dhirubhai Ambani Group and French partner Dassault, using Nagpur as their subcontinent base, set up a unit for the manufacture of 36 Rafale fighter aircraft purchased by the Indian military.
In addition, Tata's aerospace business unit is also located in MIHAN.

A New Mandate

Nagpur Airport, also known as the Dr. Babasaheb Ambedkar International Airport, until recently under the joint control (the government-controlled Airports Authority of India (AAI) and MIHAN India Limited (MIL), is now a joint venture of the Maharashtra Airport Development Company (MADC) and the Airports Authority of India (AAI).
MADC and AAI have 51 percent and 49 percent share holdings, respectively.
MIL is mandated to develop and expand Nagpur Airport as a Multi-Modal International Hub Airport.

First Airport Operated by State

MIL, the authority that oversees the gateway, is the first state-government organization to operate an international airport in India.
One of the main tasks of MIL will be the privatization of the facility.
Sources in MIL told FlyingTypers that Requests for Proposal (RfP) to operate Nagpur have been sent out to five private organizations including GVK and GMR, airport operators at the four major international airports in the country, Mumbai and Bangalore and Delhi and Hyderabad, respectively.
Among the other contenders are PNC Infratech Limited, Tata Reality and Infrastructure Limited and Essel Infra Project Limited.

Before FedEx Was A College Thesis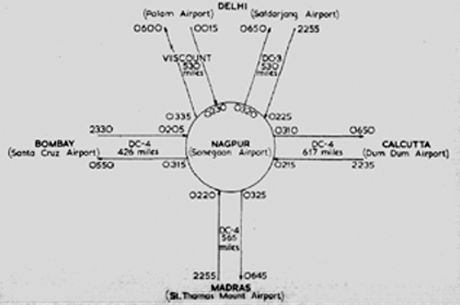 The Nagpur story began decades ago.
The move to create a multimodal cargo hub, leveraging Nagpur's geographical position, was based on the Indian Night Air Mail service that was started on January 30, 1949. This was possibly the world's first hub and spoke overnight service, as mail from four main cities of the India landed in Nagpur at night, was sorted and flown out in the morning.
A fine example of a hub-and-spoke operation, the four main cities formed the four corners: Delhi in the north, Mumbai in the west, Kolkata in the east, and Chennai in the south.
Connecting these cities was nothing but a breeze because of the central India location of the city of Nagpur.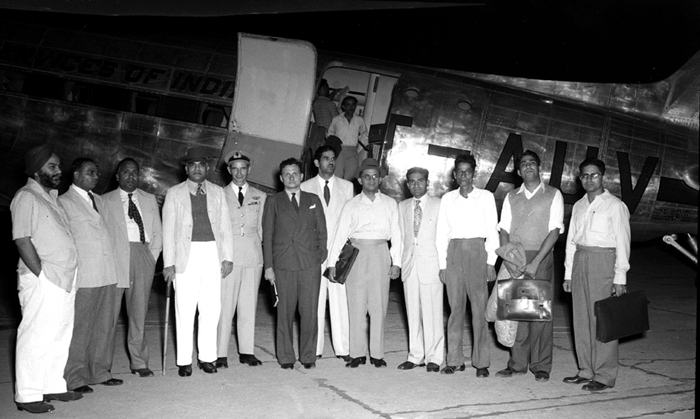 What Is Old Is New Again

That that pioneering air mail service serves as inspiration to set up MIHAN is one thing. The project at hand, conceived as the biggest economical development project in the country in terms of investment bears close observation by transportation professionals.
Nagpur will after all convert the present airport into a major cargo hub with integrated road and rail connectivity.

The Fast & Furious

Today with a pro-active government at Delhi and with the support of Maharashtra Chief Minister Devendra Fadnavis, a 'son of the soil', the Nagpur project is on a fast track.
In addition to defense industry commitments, work at the Dhirubhai Ambani Aerospace Park at Nagpur continues.
Also on tap, situate at the park will be headquarters facilities for Thales, Daher and Strata.
Tirthankar Ghosh/Geoffrey