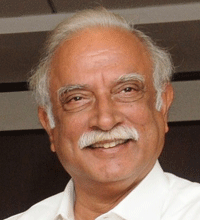 The year 2018 has started on an optimistic note for India's air cargo stakeholders.
The person holding out the lolly of hope is none other than Civil Aviation Minister Ashok Gajapathi Raju.
In an interview at the beginning of this year, Raju pointed out that though the potential for air cargo—especially domestic—was high, cargo unfortunately was only a very small part of Indian aviation.
Am I Raju?
The minister went on to emphasize the fact that the country had only two domestic freighter operators—Blue Dart and Quikjet—though looking back in history, the India aviation story had started with cargo.
Terming the mismatch as a "jigsaw puzzle" that has never been pieced together, Raju said, "Somehow the jigsaw puzzle never got put together.
"At least there is an attempt to put it together.
"Let's see where it will take us."
He was referring to the government's formation of the Air Cargo Logistics Promotion Board (ACLPB) that will "strategize how to reduce costs, improve efficiency, and ensure inter-ministry coordination."
He was, however, quick to reiterate that "we are not know-alls."
"The aviation business is a continuous process of learning and working.
"I will be very happy if cargo takes off.
"Right now, it is very minuscule."
The Minister's guarded optimism stems from the fact that air cargo promises to register a growth in double digits over the next five years.
Numbers Drivers
In FY18 (April 2017-March 2018), air cargo India is on track to deliver 14-15 percent in comparison to the 12 percent in 2017, according to ratings agency Crisil.
The growth figures were largely due to enhanced infrastructure, growing volumes, more connectivity, and a single window clearance system.
A large percentage of the domestic growth has been due to e-commerce. Kolkata airport, for instance, has seen a huge jump in cargo volumes over the last few years, thanks to e-commerce.
An international metro airport, Netaji Subhas Chandra Bose International Airport (as the Kolkata airport is called) is the eastern gateway and a major hub for flights to South East Asia.
Once a major destination for European airlines like Lufthansa and British Airways, the airport saw traffic going down steadily due to a variety of factors. However, now the situation seems to have changed.
No longer is weight an important criteria. With weight no longer critical, today the number of packages that are being shipped has grown by leaps and bounds.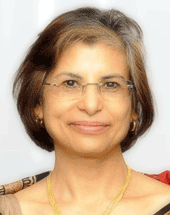 Tulsi Speaks
Tulsi Mirchandaney, Blue Dart Managing Director, was quoted saying that "the average weight of packages that we ship has reduced to a fifth while we are carrying five times more packages." As a result, the Blue Dart freighter that touches Kolkata has flown full.
The high growth of domestic e-commerce cargo notwithstanding, no one looks ready to venture into freighter operations.
Word Up Quikjet
Talking to ACNFT, Capt. Preetham Philip, CEO of Quikjet, the all-cargo airline based in Bengaluru, said that only when e-tailers start time-definite deliveries in India, would new freighter operations start.
"Major e-tailers entered the Indian segment with a standard delivery period of two days and express delivery of next day delivery as practiced by their parent companies in the rest of the world.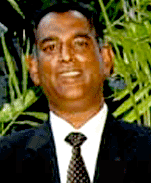 "Today, possibly due to logistics constraints or specific domestic reasons, the delivery date has changed to what we often refer to as Indian Stretchable Time," said Capt. Philip (left).
"Simply put, the stretched delivery date has become a norm," he stressed.
Capt. Philip pointed out that while the customer base has grown exponentially for e-tailers, "the philosophy of 'deliver as soon as possible' has changed to an expedited delivery in five days and for standard delivery to 10 days."
Unlike e-tailers in mature markets who consciously strive to continuously reduce the targeted delivery days, "in India we have an industry that keeps stretching the number of days for delivery."
Capt. Philip mentioned that while this could be argued as a connectivity problem, a study of the major movement of freight by e-tailers indicate that the major movement was from metro to metro.
What, then, is the constraint in India for these e-tailers to consider surface transport, extensive warehouse networks, and maintaining large inventories for greater cost-savings than having an internal air freight network?
"The domestic air freight industry is indeed looking at epic growth," Capt. Philip emphasized, "but the barriers for this growth continue to be a hindrance. Tier 2 and 3 cities' connectivity is developing well with scheduled passenger airlines and while substantial lift is available on these routes, the tonnage and price competition with surface transport continues to be the driving force."
"Unidirectional loads also continue to be a challenge," Capt. Philip points out, "for the growth of pure freighter networks.
"While demand exists on loads into the North East, the challenge remains on loads coming out of the North East.
"In fact, this holds true for even neighboring international sectors like Dhaka to Delhi, Delhi to Kabul, or Colombo to Delhi."
These are sectors that have air freight capacity, but the challenge remains on the return sectors.
The unidirectional loads make the price point challenging for dedicated freighters.
Philip predicts that the domestic passenger network will continue to see growth with added capacity—albeit in small increments.
"This is in a market environment that has the potential for tremendous growth," Capt. Philip said.
Tirthankar Ghosh