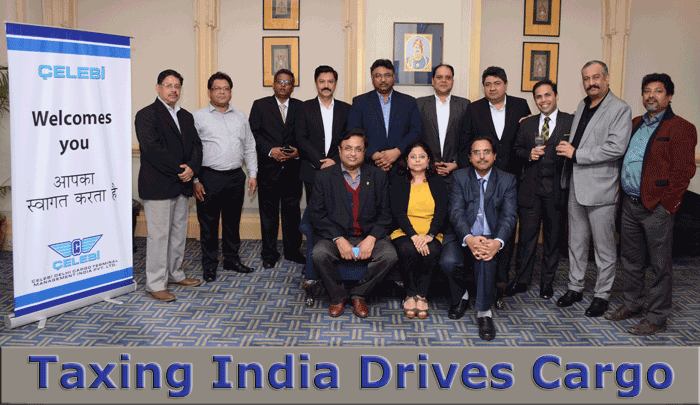 Celebi Delhi hub team "celebi-rates," offering India shippers first of its kind service for pharma and perishables that includes two cool dollies and an airside facility that accelerates cargo connections.

The big story right now out of India cargo is implementation of the government mandated Goods and Services Tax (GST) that among other things has created an environment that is helping air cargo.
Airports, particularly the major international gateways like Delhi, Mumbai, Bengaluru and Hyderabad, are innovating to boost cargo volumes.

The Knitting Network

Bengaluru Airport, for example, started the bonded trucking service last year as FlyingTypers reported exclusively.
The airport in collaboration with its cargo partners – Menzies Aviation Bobba Bangalore (MABB) and Air India SATS Airport Services (AISATS) launched a dedicated bonded trucking service from Tirupur, 320 km away, to the airport, as part of the "Knitwork Connect", BLR project.
The service was initiated with the aim to connect Tirupur, also known as the knitting capital of India, to Bengaluru. That move has helped exporters to send their consignments by road in an efficient and safe manner.
Delhi airport too has not been far behind. It started bonded trucking services from the industrial city of Kanpur (around 8 hours and 520-odd km by road).

GST Encourages Trucking Kolkata

Kolkata is the gateway for the Northeastern states that have hitherto remained isolated because of the lack of connectivity.
Fruits and vegetables from the Northeastern states, in fact, are wasted simply because there are not enough flights.
Kolkata Airport has capacity to handle cargo, but with only a handful of international flights, barely one-third of the harvest is shipped out daily.

New Celebi Delhi Cargo Terminal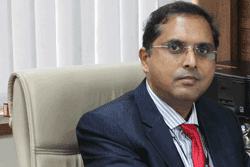 Celebi Management India is planning to start a trucking service from Kolkata (22 hrs and 1,500 km away) to New Delhi.
Talking to FlyingTypers about the Celebi Cargo-Kolkata link-up, Ramesh Mamidala, CEO, said:
"We want to start bonded trucking from Kolkata Airport as a solution for our customers. Kolkata is a 4500T (per month) market.
"Of this, 3200T (per month) moves from the Netaji Subhas Chandra Bose International Airport. The rest – 1300T moves via Delhi, Mumbai and Bengaluru airports."
The CEO pointed out that Celebi wanted to "bring awareness amongst customers about Delhi Airport and how it can act as an 'Exit Kolkata' solution".
"That would result in cost savings with cheaper freight rates and handling charges," Mamidala said.
"We also wish to help remote Durgapur Airport, with loads connecting to Delhi.
"Our move to connect with Kolkata provides a win-win solution for all."

Export Leads The Way

"The cargo from Kolkata will initially be for export.
"We are getting approximately 350T per month at the moment from the market, but foresee a total of 800T to 900 T coming to Delhi per month in the future, from the overflow cargo in the market," said Mamidala.
In addition to the export cargo, "our customers like IndiGo and Jet Airways have been bringing full loads of domestic cargo from Kolkata to Delhi too," Mamidala added.

An Agricultural Powerhouse

Kolkata and the Northeastern part of India are an ideal perishables source, with ample fruits and vegetables that can be shipped to other parts of the world.
As example, pineapple traffic from Guwahati is currently moving to Dubai via Delhi utilizing Customs at Kolkata.

Dhaka Cargo Increases Demand

Cargo movement from Dhaka transiting Delhi has spiked as restrictions on Biman Bangladesh Airlines Cargo imposed by the British Government continue at that carrier's critical UK gateway to Europe.
Pharma reportedly has increased by 15 per cent into Delhi and is expected to increase further in 2018.

The GST Factor Looking Ahead

GST could indeed turn out to be a 'game changer' for the Indian air cargo sector. According to Road Transport and Highways Minister Nitin Gadkari:
"India's logistics sector will gain the most from the Goods and Services tax as costs fall by almost 20 percent."
"Along with the tax moves, the government is keen to set up logistics parks at a number of places across the country that would act as freight aggregation and distribution hubs," Gadkari said.
Tirthankar Ghosh