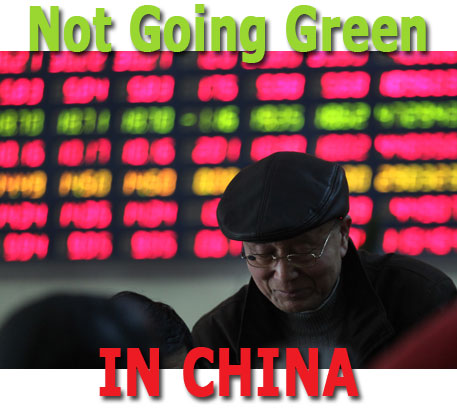 Although some folks might disagree with the color choice on Saint Patrick's Day,there is no holding down investor smiles in China. On Tuesday March 17, 2015, prices of shares (red for prices rising and green for prices falling) climbed to levels last seen before the global financial crisis in 2008, extending its world-beating rally as investors bet monetary stimulus will revive an economy beset by four years of slowing growth.
The Shanghai Composite Index advanced 1.55 percent to 3,502.85 at the close, the highest level since May 2008, as airlines and utility companies jumped.
The gauge has risen 73 percent during the past 12 months, recovering from a retreat since August 2009 that wiped out more value than any other equity market worldwide.