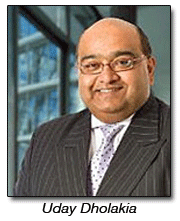 "The challenge now is for Britain to develop closer trade, investment, and academic links with countries like India. This will have to be led by the Indian diaspora..." That was Uday Dholakia, Chairman of the Indo-British Trade Council on the Brexit effect and India. He went on to mention that a change had come—he referred to it as a "paradigm shift"—in the manner in which Indian entrepreneurs were doing business since language did not pose a barrier any more.
India Money Congregates Elsewhere
As a result, Indians were moving to attractive investment destinations like Germany, France, and the Netherlands. "Hubs like Frankfurt, Paris, and Milan are more attractive to them," said Dholakia.
View From The Midlands
The Chairman of the IBTC is from Midlands region, which houses a number of Indian companies like the Jaguar Land Rover, and Birmingham Airport was a major point for air cargo activity from India.
With Brexit a reality, Dholakia said Britain would have to compete with the world.
What, We Worry?
While Dholakia mentioned the problems from the British side, on the Indian front, most air cargo players do not seem worried. Reason: Exports from India to Britain were less than 0.5 percent of the Indian GDP and even if there were a slowdown in the demand from the UK, it would not cause a huge bump.
Blue Dart Thinks Smart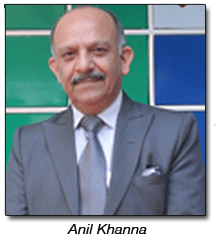 Homegrown express carrier Blue Dart does not have Brexit anywhere in its business—primarily because it was involved in domestic cargo.
Anil Khanna, Managing Director, Blue Dart was quoted saying that there would not be "much of an impact on the sector. Blue Dart has most of its business within India, with 8 percent coming from the international segment."
He mentioned that there would be no Brexit effect on international business.
More POP On Top
However, an international player that is keen to operate post-Brexit. POP (People Over Profit), the crowd-funded British airline, is looking forward to carrying passengers and cargo on its non-stop flights between London Stansted and Amritsar and Ahmedabad, which will start sometime this year.

POP Chairman Navdip Singh Judge mentioned that "talks between the UK and Indian governments about a possible preferential or free trade agreement following the Brexit decision makes us even more confident about the cargo opportunities that POP can put into plan."
Amritsar Centers Fruit
Amritsar is a center of fruits and vegetables as well as manufactured goods that include textiles and traditional Indian clothing.
In fact, mango exporters from India are ready.
Tonnages would be high this year since the EU laws (a ban that had been imposed on Indian mangoes by the EU in 2014 has since been lifted) would hopefully not apply to fruits to the UK.
Ahmedabad, on the other hand, manufactures denim fabric and exports jewelry and gemstones.
It is also a center for chemicals and pharmaceuticals and is a biotech hub, with more than 50 biotechnology companies and approximately 66 biotech support organizations.
India Can Benefit
According to StanChart, India was likely to benefit over the medium to long term. The likelihood would be India negotiating its own free trade agreement (FTA) with the UK, and it would be shorn of the present strict EU regulations.
The only hindrance is the long period to work out such agreements. StanChart pointed out that "FTAs have taken years to negotiate, creating long periods of uncertainty.
"For example, the trade agreement between India and South Korea took five years to negotiate and finalize."
India has been negotiating an FTA with the EU since 2007.
"Even if the UK tried to expedite trade negotiations, given the challenging economic environment, FTA negotiations are likely to be a multi-year process," StanChart said.
Tirthankar Ghosh