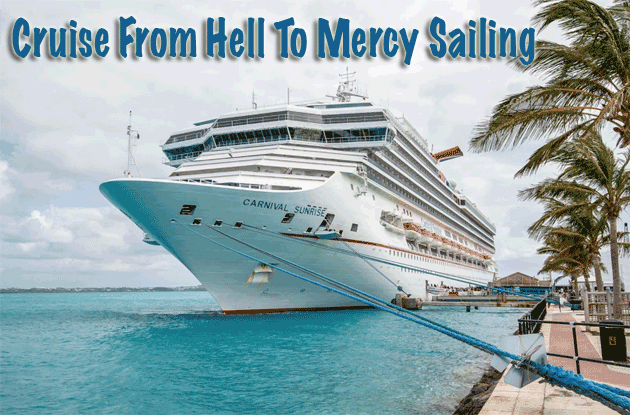 Remember the beginning of the COVID-19 menace in the U.S., when thousands of people were stuck on giant ships bobbing in the bay or tied up at the dock? Back then, when the novel coronavirus was only just beginning to spread, it turned what was supposed to be a sun 'n fun, dressed for cocktails on the high seas seafaring journey into a "Cruise From Hell."
Well "Oceans of Change" are underway as Carnival Corporation has offered to redeploy 15 cruise ships as hospital ships.
Hard on the heels of the U.S. bailout of the cruise ship industry, Carnival's floating goliaths soon sail to house non-COVID-19 hospital patients, according to Miami-based Roger Frizzell, Carnival's chief communications officer.
One potential cruise ship Carnival could deploy is the Carnival Sunrise.
With room for 1,000 single occupancy or 2,000 semi-private occupancies, these adapted cruise ships might be a game changer in helping the United States thwart a shortfall of available beds.
A very bright idea, we say.
And no dance hosts!
Good going, Carnival!
P.S. And since you are at home, here is a two-minute preview for a hilarious movie called Out To Sea with Jack Lemmon and Walter Matthau. It's just the ticket, featuring Donald O'Connor, Hal Linden, and others.
Follow it with Grumpy Old Men, an all-time favorite that includes wonderful turns by Anne Margaret and Burgess Meredith.
Geoffrey