Today, April 22, 2020, marks the 70th Annual Earth Day. Most of the human beings on our planet are at home in the coronavirus lockdown. It's the perfect time to take a pause in the daily occupation, to take a deep breath and consider all the warnings about global warming and the nasty outcome that may lie in store for all of us because of what we have done to negatively impact the planet.
The reality of global warming always seemed a bit far away, as we went about recycling and changing light bulbs and taking other baby steps that environmentalists insist are not enough to prevent an ecological judgement day. We've now discovered the fragility of the life we lead on this earth as we spend another day in total lockdown.
If nothing else, everybody can connect to the planet right now.
COVID-19 hit first and hard in China.
It was astonishing to see Hubei Province and its biggest city Wuhan—"The Pittsburgh of China"—shut down at the debut of the global pandemic.
Gradually, as days passed, as factories and auto emissions turned off and the skies above Wuhan cleared, the citizens of the planet were shocked to see the thick veil of soot and smog erased, revealing details of the region and city not seen in years.
Some people have been thinking about the environment for a long time; long enough, in fact, to be remembered for their contribution and the words they said.
I recall in 1964 sitting in Forest Hills Stadium here in New York just before shipping off to Vietnam and listening to a concert starring folk singer Joan Baez.
During that concert, she sang a song called "What Have They Done To The Rain?"
At the time, we did not think too much about that music . . . we like Joanie all right, but were frankly awe struck and paying attention to something new, as Joan introduced a young singer named Bob Dylan "as someone to watch."
So as those memories come forward, we celebrate the 70th Earth Day from our lockdown at home in Queens, New York, a bit more aware than ever that our life on this planet makes us all responsible. We are all facing the reality that we are hanging onto this world by a very thin string.
Here is a link to our groundbreaking exclusive series that appears in FlyingTypers, created by Robert Arendal, titled: Election Time is Climate Time
Geoffrey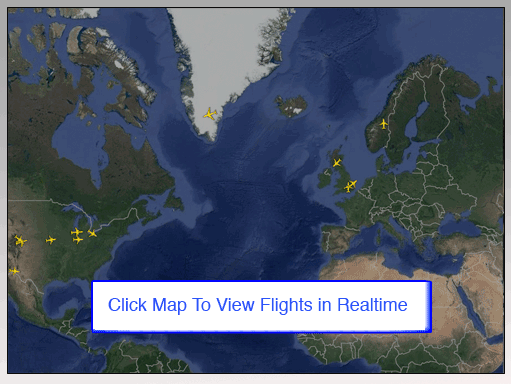 Here you can see our realtime biofuel flights map. These flights are a modest first step in the right direction. The skies remain wide open for even more of these movements as the clock keeps ticking and our world keeps turning.