The International Federation of Freight Forwarding Associations (FIATA) and the Korea International Freight Forwarders Association (KIFFA), announced that the FIATA World Congress (FWC) 2020 scheduled to take place in Busan, October 19-24, 2020 has been cancelled but will be held there in 2022, at a date to be announced.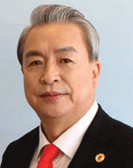 "The global pandemic has caused us to postpone our event until 2020," declared Byung-Jin, Chairman of KIFFA. While saddened by this delay, we wish our colleagues good health and deliverance from this terrible pandemic, while looking ahead to greeting everyone in Busan, a welcoming, exciting city of leading port & logistics, arts and culture, in the Republic of Korea." Next year (2021) the FIATA World Congress will be held in Brussels, Belgium October 26-29.FIATA also said FWC 2023 will be held in Panama City, Panama . . .

Tell us something that we already didn't know Dept.: "Air cargo operations at Frankfurt Airport are running at full speed during the crisis," said Harald Gloy, Chairman of the Board of Air Cargo Community Frankfurt e.V. and Board member of Lufthansa Cargo AG. "We moved 3.5 billion respiratory protection masks and other PPE equipment across 22,000 shipments plus medical equipment and pharmaceuticals, as well as urgently required industrial goods, post, packages and food for the German and European markets. Demand for (inbound) cargo capacity (PPE) remains high." Exports from Germany have fallen by 20 percent since March. That means that the most crucial air cargo is missing. "We are a long way from normal (two-way) flight operations," said Gloy.