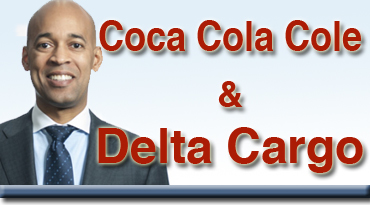 Delta Air Lines named Shawn Cole as VP Delta Cargo.
Shawn joined Delta in 2008 from Coca-Cola Enterprises (CCE) where he served as a director of supply chain value management & strategy.
Most recently at Delta, Mr. Cole served as VP finance and corporate planning.
He is a native of High Point, North Carolina.
---
The Traffic Club of Newark holds their popular Golf Outing & Bar-B-Que Thursday August 24 at Bunker Hill Golf Course in Princeton New Jersey. Cost is $70 or if you just want to show up for the networking and lunch (delicious) $15.00. Includes Golf, Cart, Lunch, Beer, Soda and Prizes.
Contact: http://www.newarktrafficclub.org/