Rick Elieson transitions easily between a vocation at American Airlines Cargo to his avocation as a naturalist photographer. His dexterity in the latter practice is evidence to the depths and commitments of his passions. A magnificent collection of photographs, which capture the detail and force of natural life, should confirm his perceptiveness.
Mr. Elieson took the reins of President Cargo at the world's biggest airline earlier this year. American Airlines has surely benefitted from his bright and keen eye, which shines from his gallery collections.
Photographers, we have learned are a special breed.
While Rick was talking AA Cargo, our thoughts returned to something Ansel Adams one said:
"When words become unclear, I shall focus with photographs. "When images become inadequate, I shall be content with silence."
Rick Elieson is a double threat—he gets the picture and can talk about it!

The Big Picture

"I love the airline business—the complexity, the dynamics, the competitiveness, and the endless opportunities to develop and leverage technology. Perhaps, most of all, what I love is the experiences we facilitate and the impact we have enriching people's lives.
"We connect people and products across diverse cultures and help make business happen."

Reach For The Skies

"That is pretty lofty, meaningful work, and I have found that the impact we have on our customer's daily lives, as well as on business and the economy, is even more palpable on the cargo side of the business.
"Whether it is lifesaving medicine, farm equipment, food on the table, or the newest electronic device, literally seeing business in motion is a pretty cool thing to be a part of.
"Most people probably go about their day taking this stuff for granted. I get to see what's in the belly!"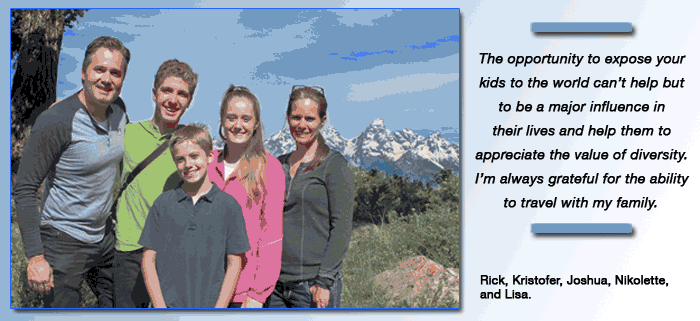 The 20/20 On Tomorrow

"I've been with American Airlines for more than two decades and I can honestly say I have never been more optimistic about our company's future.
"I have always loved the business, but being part of an industry that has reliably lost money—and to which long-term investors had an allergic reaction—was frustrating.
"That has changed.
"The U.S. airline industry is fundamentally different than it was just a few short years ago.
"Consolidation has ushered in newfound stability. That's wonderful.
"It is every bit as competitive and demanding, but what has changed is our planning horizon and our ability to invest in the future—in product improvements, technology, training, you name it.
"The world has never been smaller. Traveling has never been easier, or better.
"And Wall Street has noticed; our investor profile has shifted from speculators to long-term shareholders."

The Best

But that isn't actually the best thing about 'now.'
"At American, we are trying really hard to change the way we think not only about the industry and our ability to indulge in long-term investments, but to change the way we think about each other—our fellow team members.
"It isn't an overnight job, but the opportunity we have to care for 120,000 team members and the lasting impact for good it can have on their families, communities, and the world is nothing short of miraculous.
"I truly believe that."
"I am fortunate to be able to join the American Airlines Cargo family at a time when we have a team that is both devoted and aligned with this vision and performing so strongly."

The Numbers

"Despite the political uncertainties of our modern world, economic fundamentals are good and businesses are growing.
"Consumers in the U.S. have been showing more confidence in the last year or two, but businesses had largely remained hesitant.
"That has changed within the last year and with it, travel and trade. "The air cargo story has seen regional areas of relative strength and weakness, but on balance you can see that capacity rationalization combined with this improved economic environment has led to better overall results.
"Certainly volumes have been up, and we are turning a corner right now with regard to yields.
"You would expect to see demand affect volumes first, and then rates would follow and that is precisely what is occurring.
"I'm not going out on a limb here—that's what the data is telling us."

The Smile You Send Out

"I spend more time listening to my customers that I do telling them anything!
"When I do speak, it starts with a thank you and ends with a commitment to serve them even better in the future.
"There are a lot of good cargo carriers out there, and I am not always going to be the lowest priced.
"But I am committed to being the best.
"That means being reliable, trustworthy, creative and collaborative. "Superior customer service is the key to keeping your customers coming back.
"And because I can't fake smile, I believe the only way you can give that level of service is to have a unified team of happy and healthy people.
"So that is where our focus is: on taking care of our team.
"It is that simple."

Why Trade Shows Matter

"Relationships built on trust are important.
"The trade shows I've attended have been tremendous opportunities for me to begin to develop relationships with a lot of customers in a very condensed time frame.
"It has been really helpful to me."

No Trouble With The Curve

"I have a great team, and I have a lot left to learn.
"One thing I've been pleased to observe is how much they care about each other and about delivering their best to our customers. In order to do that, it requires understanding their business and their needs.
"It has been fun to see that caring and interest translate into collaboration and the identification of opportunities to better serve those needs."

Industry Events Offer Learning Opportunities

"I think industry conferences are designed to accomplish several things.
"One of them is to foster relationships and create opportunities for airlines, forwarders and shippers to better relate to one another and understand one another's needs.
"The ones I've attended have accomplished that very nicely.
"Other objectives are certainly to raise industry awareness of impending needs, to set standards, or to promote broader understanding of issues our industry is facing.
"To be honest, this is often in conflict with relationship building because if I chose to spend time with a particular customer rather than attending a breakout session, then I'm depriving myself of the education that is important to how I think about the future.
"And in that regard, the events can do better.
"That is to say, I need to find a better balance.
"I'm a big believer in continuing education and yet I have not taken advantage of the opportunities that have been available as part of these industry events.
"We are all parts of a chain, and you know what they say about chains (we are only as strong as our weakest link)."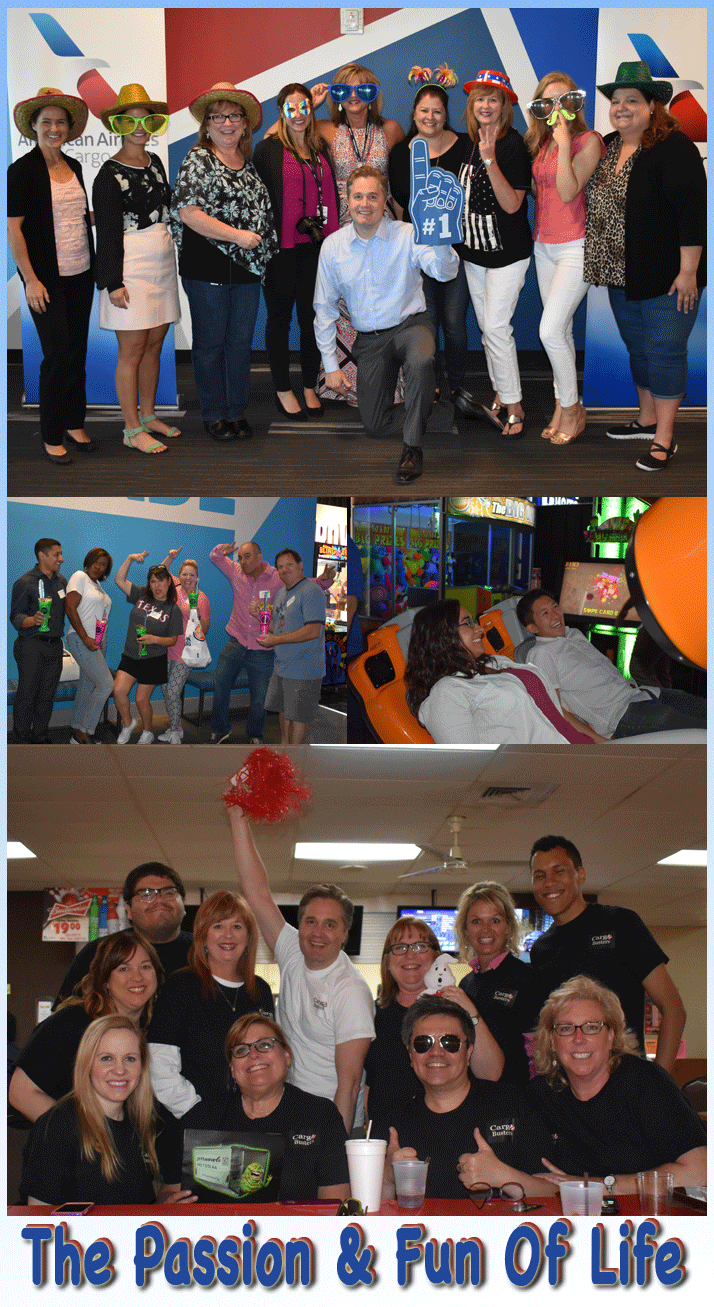 "I'm incredibly passionate about our team and the communities in which we work and live.
"Rewarding your team for a job well done is not only important on a personal development level, but it also benefits them professionally.
"We've spent a good amount of time celebrating our collective accomplishments (like Cargo Airline of the Year) with celebrations across the world.
"Other team-building events, such as our annual Cargo Fun Day, also really help build relationships and trust within our group—which translates over to the way they work with each other and with customers.
"At this year's annual event, we did a giant scavenger hunt at a local venue (no, my team didn't win—so clearly we'll never do that again!), which showed how smart and eager this group is to do well, and have fun in the process."

Reward of Giving Back & Sharing

"We also regularly support and participate in community service activities around the network. We had several teams participate in a Junior Achievement fundraiser recently and we definitely put the 'fun' in fundraiser.
"It's great when you can see the lines blur between having fun and doing good for others. Many of our local teams really go above and beyond as a force for good in their communities.
"And, as a company, we do a lot—like Stand Up to Cancer—that I'm personally invested in and deeply proud of.
"It makes us who we are as an organization and allows us the opportunity to make a larger impact while keeping us grounded in what is most important.
"This year, the Cargo team is sponsoring the Henley Festival in the U.K., where the organization works in partnership with an array of charities, encouraging collaboration and ongoing support.
"Hope to see you all there!"
Geoffrey