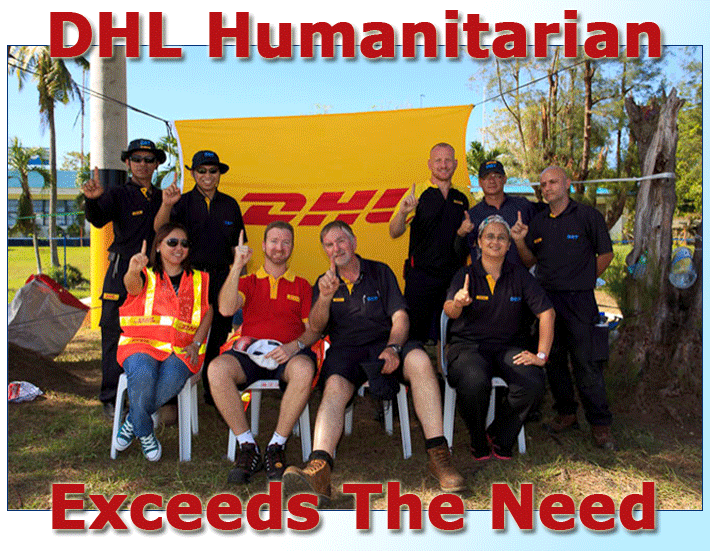 Chris Weeks (sitting third from left in above photo with members of the DRT team) is, demonstrably, one of air freight's good guys. The Brussels-based Brit is an airport logistics specialist with more than 25 years of experience. And it is experience he puts to admirable use.
In his current role as Director of Humanitarian Affairs for Deutsche Post DHL Group (DPDHLGroup), Weeks is on constant standby, ready to lead DHL volunteer teams into disaster zones to help smooth emergency relief logistics operations at airports worldwide whenever the need arises.
Unfortunately, the need arises tragically often – Weeks was involved in DHL deployments following the Asian tsunami, Hurricane Katrina in the United States, Cyclone Nargis in Myanmar, the 2011 floods in Pakistan, and earthquakes in Kashmir, Peru, Indonesia, Haiti, Chile and the Philippines. He also led a DHL deployment in Kathmandu, Nepal, following the April 2015 earthquake – a disaster FlyingTypers covered extensively.
"I get immense satisfaction that the company is doing something useful in the humanitarian world and that it seems to be very much appreciated," he told FlyingTypers.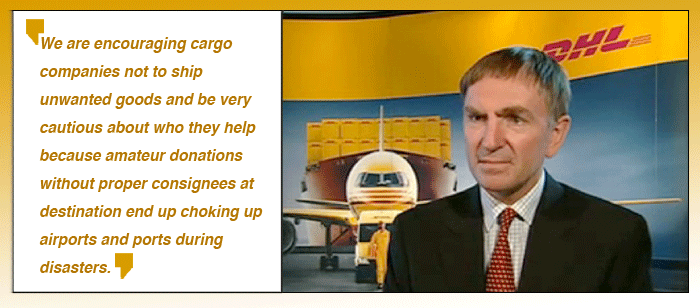 "We see ourselves as a unit that can respond to a disaster immediately and go straight in there and decongest an airport – airports are always absolutely vital to the humanitarian supply chain in the first weeks after a tragedy."
Weeks' remit is to execute DPDHL's strategic partnership with the United Nations Office for the Coordination of Humanitarian Affairs in the field of Disaster Management. As part of this pro bono agreement, the group has recruited, trained and equipped over 400 company employees to form three volunteer DHL Disaster Response Teams (DRT) located in Panama, Dubai and Singapore. They support UN relief operations and the international community by providing airport logistics operational experience and expertise following a major sudden-onset natural disaster.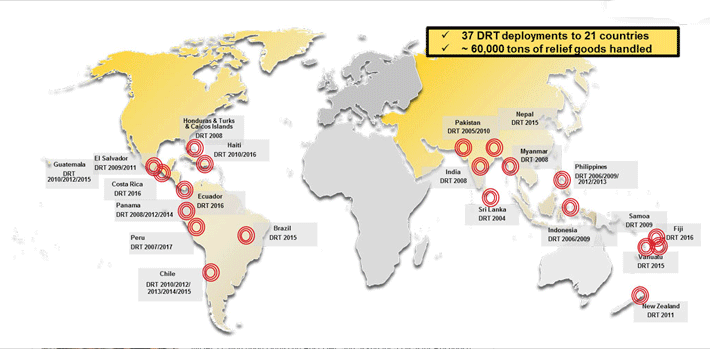 Weeks focuses on developing the DPDHL Group-UN partnership as a model for other companies seeking to provide humanitarian aid. Certainly, DPDHL's involvement has been constructive both for those receiving aid and for the company volunteers who sign up to join Weeks' DRTs. He believes other companies could also benefit by taking a similar approach to Corporate Social Responsibility.
"Getting staff involved is highly motivating for the right people," he said. "The shareholders like it, the staff like it and we play a very useful role on the ground. The key is that it all needs to be structured, you need a focus. So we stick to the airports. We don't get involved in distribution, that's for the NGOs."
Recently Weeks went back to Nepal's Tribhuvan International Airport (KTM) helping the various airport agencies draw up a plan should another disaster strike. He said the preparedness failings of most airports during a disaster were generally the same and could be countered with the right planning.
"Most airports are set up with different agencies reporting to different government ministries and the people involved in running them often don't know each other or don't meet together," he said. "If it was a private company you'd have annual or quarterly meetings or other reasons for everyone to get together. At most airports, you don't. Customs reports to one ministry, security another, health officials to another etc. There is rarely a body or committee or structure set up so all agencies meet and agree ways to improve things or to develop a coordinated approach if disaster hits.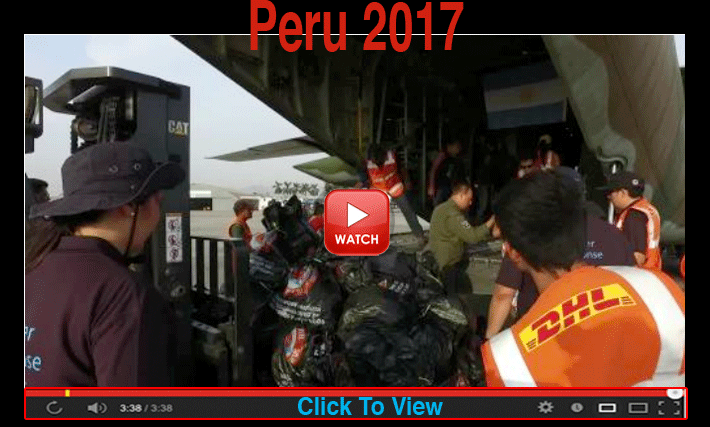 "Then when a disaster happens they realize they don't have the mechanisms to cope with three times the traffic for three weeks. They don't train for it or practice dealing with it.
"They might have busy periods but don't train for a sustained surge in traffic like you see after a disaster. That's the common issue we address by getting the key 30 people at an airport together with our Get Airports Ready for Disaster (GARD) workshops programs. We get them to sit together as a group and embolden them to work out a system to manage a disaster."
Another common problem, one all too apparent to your correspondent when he visited KTM in 2015, is the problem of 'unwanted' goods being sent to disaster zones by private groups and governments.
Although well-intentioned, the aid often makes the logistics on the ground worse more difficult. Indeed, Weeks urges his cargo peers both in the skies and on the seas not to offer free shipping for emergencies.
"We are encouraging cargo companies not to ship unwanted goods and be very cautious about who they help because amateur donations without proper consignees at destination end up choking up airports and ports during disasters," he said. "Unsolicited donations also choke up the value chain if shipped for free as people just send anything, because it's free. We see a lot of out-of-date medicine, or unsuitable clothing and equipment sent like this.
"This might sound mean, but if you get free shipping you tend to send low value goods that are often not needed."
"So we are trying to encourage cargo companies not to offer free shipping for groups, governments or charities that haven't got the right systems in place.
"The UN is trying to encourage money donations to good causes via good operators who can transfer funds rather than old clothes which I think is the right approach."
In the coming months, Weeks will be improving the disaster preparedness of airports in the Middle East, the Indian Ocean and Central America. Should the worst happen, DHL's DRT teams will be among the first responders.
SkyKing