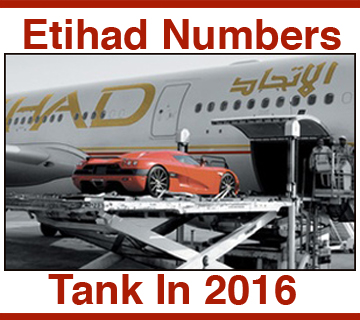 Etihad Airways, in a sea of red ink, lost US$ 1.87 billion in 2016.
$808 million in losses were charged to Etihad's financial adventures with equity partners including Alitalia and airberlin.
Cargo revenues and yields fell in 2016, although total freight increased to 595,519 tons for the 12-month period . . .