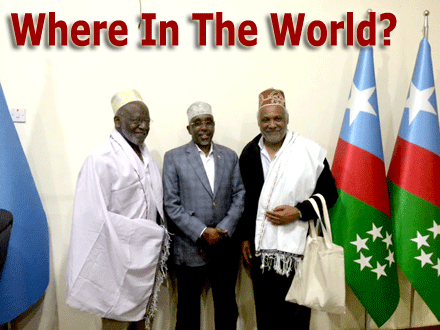 Where in the world is air cargo pioneer and educator who among other things forged and established the Sea-Air business in Dubai?
There he is . . . say hello to (right) Issa Baluch, Senior Advanced Leadership Fellow at Harvard University, Chairman, FIATA Logistics Academy in the picture with (center) The Hon. Sharif Hassan Sheik Aden, President of the South West State of Somalia (center), and (left), Professor Wesley Harris, Charles Stark Draper Professor and Head, Department of Aeronautics and Astronautics, Massachusetts Institute of Technology
In addition to addressing strategies that would allow logistics to help reverse trade imbalances, Mr. Baluch has also been involved in agriculture projects in Africa aimed at addressing food shortages.
Next stop for Issa is a series of panels in Kuala Lumpur, where FIATA is holding its World Congress beginning October 4.