It feels as though major international developments are happening faster and faster these days, with tremendous potential to impact global logistics. To stay ahead of the game in this unprecedented time, we must ask ourselves: how will these global politics affect the airline industry?
In my previous articles, I have argued that airlines have never faced such an uncertain environment before.
Changing Approach To Trade
After decades of promoting globalization and free trade, American policy has shifted dramatically, seeking to put an end to "unfair trade," promote the domestic market, and end the past "appeasement policy" to international treats.
If successful, this shift in policy will have major implications for the U.S. economy.
A more domestically-oriented economy could propel the U.S. dollar upward, which typically triggers an increase in imports as foreign goods become relatively cheaper. That traditional rebalancing may be impossible due to the renegotiation of trade agreements and increased tariffs, and what then?
Will the Federal Reserve Bank intervene?
Business Adjusts
Business is already adjusting to the new environment, attempting to predict the impact of policy changes on their business models.
The U.S. economy is currently very healthy, with the stock market at an all-time high and unemployment at near record lows.
Despite the political rhetoric, most economic indicators show continued growth under the Trump administration, and U.S. airlines are already benefiting.
String Employment
The July 2017 job report from the Department of Labor indicated higher than expected employment growth along with increases in wages, indicating that the labor market is the strongest it's been since the financial crisis.
Strength in the domestic economy is boosting stocks, with the Dow Jones Index breaching 22,000 on the positive news. Stock market gains have stoked consumer demand, increasing American wealth by about $4 trillion, translating into greater buying power for international travel, vacations, and home buying and entertainment.
Readies Tax Reductions Big Jump 2018
Corporate tax reduction, a priority for the Trump administration, could add further stimulus to the economy.
If the Trump administration's pro-growth tax-cutting plan is fully enacted, 3 percent-plus GDP growth may be right around the corner.
In an already strong labor market, many see this quickly translating into full employment and increased wages.
If that materializes, the bump we're experiencing today will look like small potatoes compared to the expansion set to kick in in 2018-2019.
The Challenge To Airlines
Though the growth outlook is very positive for U.S. airlines, the current environment is not without its challenges.
Rapid growth requires expanding fleets with modern aircraft, hiring more experienced pilots to fly them, and bringing in qualified A&P mechanics to keep them safely operating.
Current estimates indicate that U.S. airline demand for qualified pilots is at approximately 6,000 per year, with supply less than half of that.
Likewise, the industry faces a shortage of qualified mechanics.
These personnel shortages threaten to slow airline growth and trigger a bidding war for talent, further decreasing the U.S. supply of new pilots.
In other words, if Americans who want to be commercial pilots sign on with non-U.S. airlines who have lower flying hour requirements (250 hours vs. the 1,000 to 1,500 hours for U.S. pilots), look out for the squeeze.
Air Cargo Meet The Future
The U.S. non-integrator cargo fleet has an additional problem.
New economic policies, such as "Made in America – Sold in America," will likely reduce international air cargo to and from the U.S.
For example, Apple recently changed its operations in anticipation of the rule, eliminating assembly in China in favor of building iPhones for the U.S. market inside the United States from locally produced components.
The Apple move, if expanded by other companies, could take a huge bite and have a substantial negative effect on trans-Pacific cargo demand, which together with the pilot/mechanic shortage increases pressure on non-integrator cargo carriers.
Uncertain Trump Policy
Another airline concern is the uncertainty over the Trump administration's policy on trade.
President Trump championed renegotiating the rules to secure "Fair Trade," which could impact cargo volumes between the U.S. and China, America's largest trading partner. Likewise, increasing tension with North Korea is driving anxiety about regional trade, potentially disrupting trade with South Korea, America's 6th largest trading partner. The follow-on effects of these developments may include a rebalancing of trade with other Asian nations, or a decrease in overall trade levels, and air cargo carriers will have to evaluate the likelihood of each.
The trade question in Europe is also complicated.
As relations worsen with Russia as a result of many factors and the approval of additional trade sanctions, the level of cargo from Russia will decrease, though given the relatively low current level (Russia is only the 30th largest trade partner of the U.S.), the swing is unlikely to be large.
Germany is a more significant player—it is America's 5th largest trade partner, and President Trump's policy of reducing our trade deficit with Germany could mean substantially less air freight ahead.
Euro Gains Ground
These developments are taking place in a climate of uncertainty around currency values, and specifically the prospect of a strengthening U.S. dollar.
The Euro has steadily gained ground on the dollar since the beginning of April 2017 and represents about a 14 percent rise from the multi-year low seen at the end of December 2016. All this points towards rising confidence in the Eurozone and weakening expectations of positive economic and monetary stimulus action in the U.S.
With the strong numbers we're seeing in the U.S. economy, it remains to be seen if this is a long-term trend, or if the tide will turn in currency markets.
As with all these other developments, airlines will need to weigh the risks and plan for every contingency.

Bill Boesch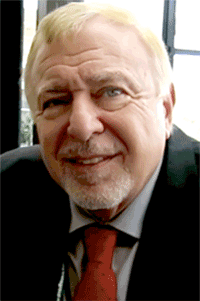 Mr. Boesch started his career in global transportation and logistics in 1965 working for Seaboard World Airlines. He later joined Flying Tiger Airlines and Emery Worldwide. Mr. Boesch then left Emery to become Pan American World Airways' Senior Vice President where he headed both Passenger and Cargo Sales and Operations. He left Pan Am to lead American Airlines' Cargo operation and retired from AA in 1998. Under his direction American became a world leader in the air cargo and logistics business.
Mr. Boesch was part of the extensive on site planning and support of the Iraq drawdown, involvement with the Afghanistan operations, and has worked on all aspects of the Civil Reserve Air Fleet (CRAF) from both an airline and government standpoint.
Mr. Boesch has also served as Chairman of the International Air Transport Association (IATA) Cargo Executive Subcommittee in 1996 and 1997, Vice Chairman of IATA's Cargo Committee. Mr. Boesch served on the Board of Directors of Air Cargo Incorporated, Air Cargo International, The International Air Cargo Association (TIACA), Envirotainer, Cargo Logistics Solutions, Deutsche Post/DHL Global Mail, al Seqir and consulted for major U.S. companies including Flight Safety.
Mr. Boesch is the recipient of numerous awards including the Lifetime Air Cargo Achievement Award, the Ellis Island Medal of Honor and various awards from the U.S. Department of Defense.
Mr. Boesch is presently continuing his work for the U.S. Government and heads up The Council For Logistics Research.
To Read Part 1 of This Series, Click Here
To Read Part 2 of This Series, Click Here
To Read Part 3 of This Series, Click Here
To Read Part 4 of This Series, Click Here
To Read Part 5 of This Series, Click Here
To Read Part 6 of This Series, Click Here
To Read Trump Effect—India Walks Softly Carries Big Stick, Click Here
To Read Trump Effect—Implications Of A Trump Trade War, Click Here
To Read Trump Effect—Trump Across The Pacific, Click Here