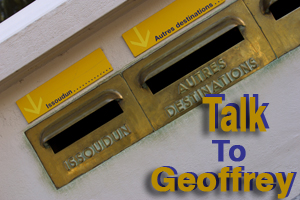 RE: Dog Days of Summer

Geoffrey,

I do not have a dog photo to send you; however, I have collected James Thurber's books for many years and have attached my favorite of his dog cartoons. It was published in his 1943 book Men, Women and Dogs (the title pretty much tells you what the book is about).
BTW, my wife and I have been passing our sequestration binging on "Madam Secretary" (100+ episodes). Please pass on my thanks to your young Geoffrey for helping us get through these trying times.

Best regards,
Dick Dougherty
Retired, AA Cargo
dick@dickdougherty.com

Dear Reader,

Being stuck in one spot for most of this year, an occasional tale of hope can be uplifting.
So we thought to share this letter and story.
Dick Dougherty is someone who walks into a room and the place lights up because he is there.
We are so pleased to learn that after nearly five decades in air cargo he is alive and well and enjoying his retirement.
But air cargo is still followed. For Dick that song has ended, but the melody lingers on.
It is also great to think good guys finish first!
Here is what we wrote about Dick in 2012 . . .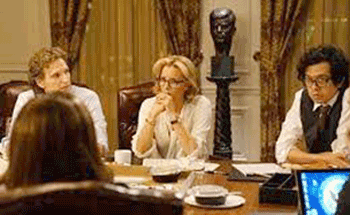 Geoffrey

PS. Geoffrey II (in photo, right) appears in the coming season of Goliath where he co-stars with Billie Bob Thornton. Goliath, seen in USA on HULU, stopped filming when the pandemic shut down Hollywood, but vows to complete final episodes for the new season when things open up.
Madam Secretary in its entirety, with five seasons of over 100 episodes is currently airing on Netflix worldwide.