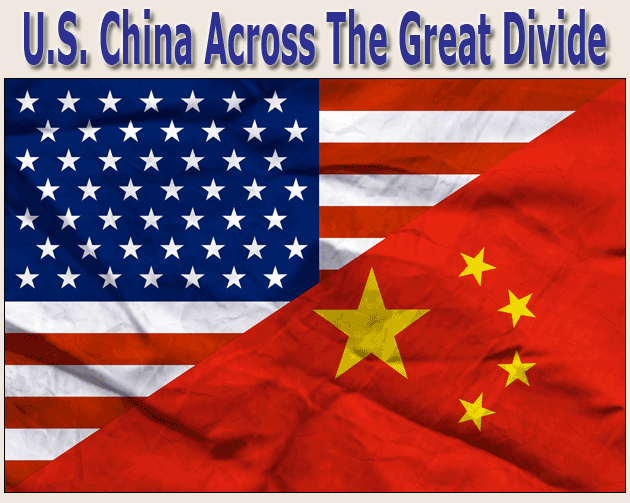 The brace of powerful USA aircraft carriers on maneuvers in the South China Sea (SCS) in the past weeks sends a powerful message to China that the U.S. and others will not be driven off the waters that the CCP has been treating recently as its own private lake.
The implications for trade are underscored as SCS drives USD$7 trillion in trade annually.
But in broader thinking , push has finally come to shove.
If we exclude any type of armed conflict, which for two countries the size and technical sophistication of the United States and China would truly be catastrophic, the objectives and field of conflict become rather clear.
What is going on in 2020 is an economic and world view conflict between a closed authoritarian state and open liberal democratic systems of governance.
Specifically, how this heightened tension between the two top world economies impacts overall trade remains an open question.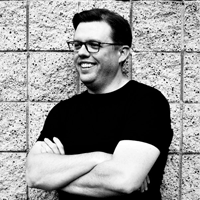 "One thing for certain," a source told me, "the COVID-19 development has opened up eyes and thoughts about China around the world and there is no going back."
In addition to the lockdown now entering its fifth month, there has been a lot going on in all things China lately.
As Professor Christopher Balding, (right) a China expert at the Fulbright Institute, notes:
"Since the ascendance of Great Leader Xi in late 2012, China has made no secret of its muscular foreign policy from the South China Sea to Uyghurs in Xinjiang and to economic and industrial warfare around the world."

Long Time Coming

"This strain of Chinese foreign policy began well before President Trump and will outlast a one or two-term President Trump.
"The conflict with China is not due to needing better communication or better understanding.
"The reality is that the policies that China is executing now have been planned and discussed clearly for years. Xinjiang, Taiwan, South China Sea, economic protectionism, Hong Kong, techno-authoritarianism, are clearly stated objectives by China across a variety of institutional formats that have been discussed widely within formal governmental forums and permissible propaganda type forums.
"To argue that the current escalated conflict is due to poor communication between the USA and China is nothing less than staggering ignorance about what China has stated clearly and repeatedly as its objectives."

Careful Consideration Planned

"Official and unofficial China has thought long and hard about their preferred policy path and have the agency to make their own decisions about how to proceed.
"Most people at the beginning believed this was a simple trade dispute between China and the United States, " Christopher Balding said.

Fundamental Values

"The conflict between China and the United States is a fundamental conflict between the values of open liberal democracy with human rights, and free markets at its core versus the closed authoritarian state-centric governance system of China."

China & The World

"This is not a conflict about specific policies," Balding notes, "but rather about an entire system of human governance.
"We are afforded a couple of principles moving forward about how to frame this conflict.
"First, openness and engagement is relatively pointless with the objective to change Chinese government policy.
"Openness is good and useful policy across many policy domains and it still should be pursued pretty generally, but we must realize it has little to no impact on changing Chinese government policy in a range of areas that would fit U.S. government satisfactory policy sets or ranges."

For Example

"If openness and engagement with China actually changed Chinese government policy in the general direction of the U.S. or developed country democracy acceptable sets, the past 20 years would have yielded vastly different outcomes than where we currently stand."
"If anything, the generalized policy of openness and engagement towards China has been shown to produce the opposite of its claimed outcome."
"A common argument is that better communication or negotiation strategies will give the U.S. influence.
"However, the CCP will never negotiate its authoritarian stranglehold on China willingly," Professor Balding declared.

Cold War 2.0

"We are entering Cold War 2.0." Professor Balding claims the new landscape will require United States competing and challenging China across virtually every policy domain about how best to project liberal open democratic, human rights, free market vision on to the world.
"Whether this is new international institutional arrangements or competing telecommunications standards or development funding for lesser developed countries, the United States must be prepared to challenge and compete with China across every policy domain.
"The United States has been waking up to these challenges and is moving to address them but an enormous amount of work remains ahead," Christopher Balding declared.

Choosing Up Sides

"We can already see evolving soft alliances with China surrounding itself with DPRK, Iran, Syria, and other authoritarian states and building up other authoritarian states as well.
"This framework provides a few clear implications for the USA and others, on how to approach the China challenge.
"Just as China has built its own salad bowl of bilateral and multilateral institutions, the United States must challenge and compete with China, whether in Asia or Latin America to work with countries that aspire to the same values.

Challenging Situation

"The USA must 'challenge' countries that align themselves with China, just as it took issue with allies funding the Soviet Union in the Cold War.

Across The Great Divide

"We have crossed the Rubicon and China has laid bare their intentions.
"We cannot return to the days of blissful ignorance when the learned could feign ignorance on the goals, objectives, and intentions of China.
"That's the reality.
"This is the conflict," Professor Christopher Balding declared.
Geoffrey