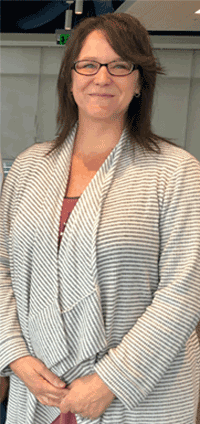 American Airlines Cargo is opened wide and declaring it is "ready to deliver" vaccine and therapies to combat the global pandemic.
"While the production of a COVID-19 vaccine remains unclear, we are inspired that experts and scientists around the world are working together to beat COVID-19," Jessica Tyler, President of American Cargo told FlyingTypers in an exclusive interview.

All Hands-On Deck

No doubt the deluge of demand for any therapeutic deliverance from the scourge of the world will be overwhelming.
Earlier this year American made history naming Jessica Tyler as President of Cargo for the biggest airline in the world. Right now at that airline, you can feel a can do air of steely determination as the carrier soldiers through crushing downward pressure brought on by the pandemic.
Not since World War II raged in 1944, and AA Cargo launched the first all-cargo transcontinental flights from LaGuardia-New York to Burbank, has the world seen the kind of upheaval everywhere all at once.
But now the airline that invented the ULD, and branded it The Paul Bunyan Box, is squaring up and embracing the job ahead in 2020, while ready to deliver the hoped for, and some say quite near vaccine aboard its global fleet.

Cooperation Will Spell Relief

"As one of the leading cargo airlines, we too will work with our industry peers in a collaborative effort to mobilize any potential vaccine around the world," Jessica said softly.
"No doubt distribution will require a concerted effort — partnering with manufacturers and other carriers to map out a successful logistics blueprint."

Increasing Cargo Airlift Every Day

"At American, our cargo team is nimble and creative, and regularly meets increased demand.
"Since resuming cargo-only flights in March, we've expanded our network to meet customer needs related to COVID-19.
"Our cargo-only schedule started with more than 20 widebody flights in March and has since grown to nearly 450 total cargo-only widebody flights in August with plans for continued growth.
"Despite the pandemic, many of our widebody aircraft remain in service to provide additional cargo capacity."

More Belly Space Coming Back

"We recently returned more than 200 aircraft to the skies in support of the country's largest domestic passenger schedule.
"This expanded schedule also provides additional cargo capacity to our network, showing that our team can quickly mobilize to add aircraft should a spike in supply chain demand occur," Jessica Tyler said.

Experience World's Largest Airline

"American Airlines Cargo regularly ships vaccines and has already been active in shipping COVID-19 vaccine trials.
"Our ExpediteTC product provides temperature-controlled handling, which is often needed when transporting vaccinations, and our customers trust us to deliver these sensitive shipments.
"Temperature-controlled environments can be crucial when distributing vaccines."

Gauging Temperatures

"If a COVID-19 vaccination is temperature sensitive, each shipment will be heavily coordinated and actively monitored from origin to destination. "Historically, many vaccines cannot be stored in locations without climate control, as the efficacy of those doses could be impacted.
"Our team can configure the network of cooler space already in our cargo terminals for such vaccine storage."

Commitment from the Ground Up

"As medical professionals work to end the COVID-19 pandemic, we are committed to providing the network and cargo products that help keep the world moving, and in this case, playing an important role in contributing to the world's health," Jessica Tyler declared.
Geoffrey