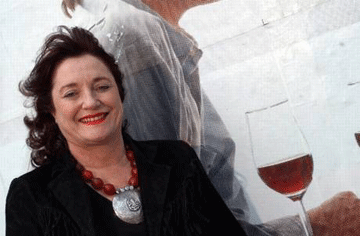 Next week when the doors swing open in Miami for the Tenth Air Cargo Americas International Congress and Exhibition, once again an important cargo exhibition will gather just off the main runways of Miami International Airport.
Since 1991 as ACA describes the event: "We offer aviation executives to exchange views, develop strategies to enhance the growth of the air cargo industry in the Americas and showcase the latest products and technologies."
So expect a good solid two-day action packed event filled with Latin and world carriers and buyers of air cargo services punctuated with some discussion sessions and speeches.
Air Cargo Americas is put up by The World Trade Center in Miami where Charlotte Gallogly serves as President. This year the IV SeaCargo Americas exposition will also be held in conjunction with the tenth Air Cargo Americas Congress & Exposition.
Miami WTC is an organization that puts up all kinds of events to support the fortunes of Miami business and commerce.
Central to that operation is outspoken and no-nonsense Charlotte Gallogly.
Air Cargo News/Flying Typers
salutes Charlotte for her dedication to serving air cargo with an outstanding forum and trade show.
The simple truth is that as long as there has been an Air Cargo Americas, the show has been put up by Charlotte except maybe the first one if memory serves.
No matter.
That Charlotte has almost single handedly pulled this show up by its bootstraps speaks volumes about her strength and determination.
Over the years the event has gotten bigger and then smaller; has showcased new carriers coming in and then some that stuck their toe in the water and then never came back.
Once an ACA even got caught up in a hurricaine and had to cancel as that storm ripped up Miami and closed everything else in its path for several days.
But undeterred and without missing a beat, in 2009 Charlotte is actually the single continuing long distance runner and constant force in USA air cargo events.
Shows and organizations come and go.
Miami has positioned itself among USA gateways as a force to be reckoned with in and out of Latin America.
In that effort Charlotte Gallogly has built Air Cargo Americas into a force that continues to showcase the gateway along with a growing list of other cargo airport operations for air cargo.
Under her steady hand Air Cargo Americas has been reliable and steady and ready every two years.
During the rest of her time between each Air Cargo Americas, as President of World Trade Center Miami, Charlotte Gallogly directs the management of Miami's oldest and largest trade association ($2.0 million/20 staff) which involves the delivery of products and services to over 1,000 World Trade Center member corporations and over 2,000 international executives.
What she brings to the table is an unmatched level of expertise in the Americas to the design and development of leading edge trade information systems directed at furthering two-way trade activities for international companies.
Along the way Charlotte has directed a variety of trade development and investment initiatives in Asia, Europe and Latin America.
Currently, she serves as Co-Chair of the Association's Committee on Public Relations and Information and the Committee on WTC Standards and Quality, and Committee on Trade Fairs & Trade Marts.
Charlotte also dedicates her time to a variety of U.S. and hemispheric advisory committees in the international business arena, including the steering committee for the Summit of the Americas a few years back.
Charlotte Gallogly is a force for good who has lent her expertise in and out of air cargo to an expansive list of projects including a number of private sector investments in the real estate area from the development of strip shopping centers to mid-size office buildings.
Of course right now she is putting her all into another gathering of air cargo people and companies and for that we can all be grateful.
Charlotte truly lifts us all.
Charlotte Gallogly,
info@worldtrade.org
or call (305) 871-7910.
Geoffrey Arend