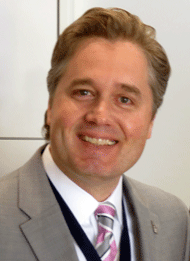 Despite the horrific devastation, it is mostly out of the headlines right now. But the impact of Hurricane Maria is close to the hearts of many in the air cargo business.
Here, American Airlines Cargo President Rick Elieson updates us on American Airlines' response to Hurricane Maria's impact on Puerto Rico with Operation #PuertoRicoStrong.
"After Hurricane Irma devastated so many islands in the Caribbean before hitting Florida, we were heartbroken to see the impact Hurricane Maria had on Puerto Rico.
"We have thousands of American Airlines team members with family and friends in the region, so it's been especially difficult for us to watch these islands endure multiple Category 5 storms.
"But it is in the face of adversity that I am reminded of how proud I am of our team, which leapt into action to send relief to the area as soon as we could.
"We ran our first relief flight to San Juan (SJU) with volunteers and more than 10,000 pounds of relief supplies on board, and we have many more planned as part of our Operation #PuertoRicoStrong.
"We are sending hundreds of generators to affected areas all around the Caribbean, and we're working closely with charities like GlobalMedic, PetSmart, and Watts of Love to supply the island with diapers, wipes, pet crates, solar lighting, and other necessary supplies to help get people back on their feet and restore a sense of normalcy to the area.
"One of the coolest things that we're doing to support the many people who want to help is that we are letting every single domestic-based American Airlines team member send relief supplies to SJU for free.
"We're covering the taxes and making sure there is no cost to them.
"This has been a trying time for our family and friends in Houston, Florida, and the Caribbean.
"From Harvey to Irma, the earthquake in Mexico City, and now Maria, these storms have tested our resolve like never before.
"But I know that our team is more than up for the challenge.
"I've been overwhelmed by the immediate response from our team members, charity partners, and customers who stepped up to help our family and friends in the Caribbean.
"It is awesome to witness.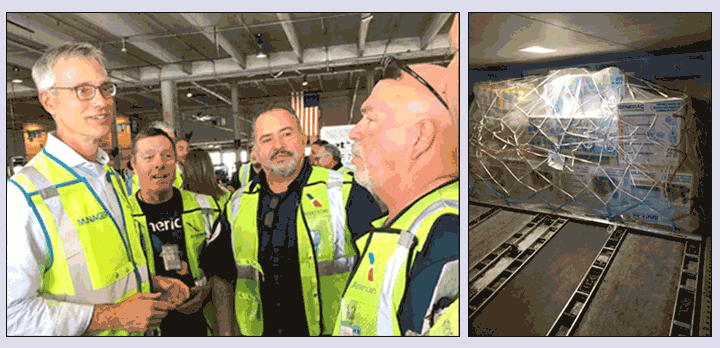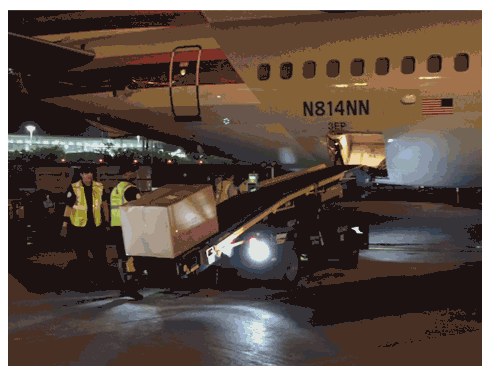 "Fortunately, our preparation in advance of the latest round of storms has helped our recovery.
"We had pre-positioned a battalion of generators in MIA and PHL, and we also sent satellite phones, water, and dry goods to the islands before the storms hit.
"We added flights before each hurricane to help evacuate customers out of STX and SJU, and we added extra sections on widebody aircraft to get people out of the affected areas.
"After Hurricane Irma, we immediately sent relief flights through SJU to help assist STT and SXM evacuees.
"We have set up a command center in SJU to oversee all relief efforts from Irma, ultimately sending 26,000 pounds of humanitarian relief, including food, water, generators, and other needs to team and partner employees in STT, SXM, and PLS.
"Following Hurricane Harvey, we immediately sent a rescue flight loaded with more than 10,000 lbs. of relief equipment, including food, water, generators, blankets, and diapers.
"And after learning that a joint reserve base in Houston was flooded, we were honored to work with fire departments in New York to send clothes to the children of 1st Battalion, 23rd Marines, who had lost everything.
"The commitment and resiliency of our team members has been truly impressive. In spite of empty streets and devastation, our team members have continued to show up ready to do whatever they can to help their colleagues.
"Finally, we were due to hold our semi-annual Cargo Leadership Conference in Chicago and instead rescheduled it for Miami, where we repurposed our time to lending aid to affected families.
"As always, we are still committed to our partnership with the Red Cross.
"In the aftermath of all of these devastating hurricanes, we're letting AAdvantage® members earn 10 miles for every dollar donated to the Red Cross with a minimum $25 donation."
Geoffrey