Often the news that comes through can be unbearable.
Terrible is probably not strong enough a word to describe the senseless incident in Las Vegas at a harvest music festival where a lone gunman left 58 people dead and 546 injured.
But hope is still alive as decent people everywhere came forward to offer help and comfort, love and mercy, all around.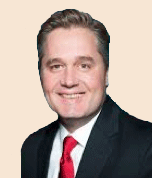 Air cargo stepped up as well.
American Airlines President Rick Elieson told FlyingTypers, "When I learned of the attack in Las Vegas, I was heartbroken for the victims and their families.
"We immediately began confirming that all of our team members were safe and accounted for.
"This is one of those times when you want to stand for something and make a difference.
"It probably isn't much comfort, but one thing we do well, and with which we've offered to assist is the respectful return of victims to their grieving families, who have more than enough trials right now. "Working with funeral homes, we are waiving all costs and fees associated with their transport.
"American Airlines Cargo is serious about the care and sensitivity involved with transporting departed loved ones to their final resting place, and we're committed to help in this small way," Rick Elieson said.