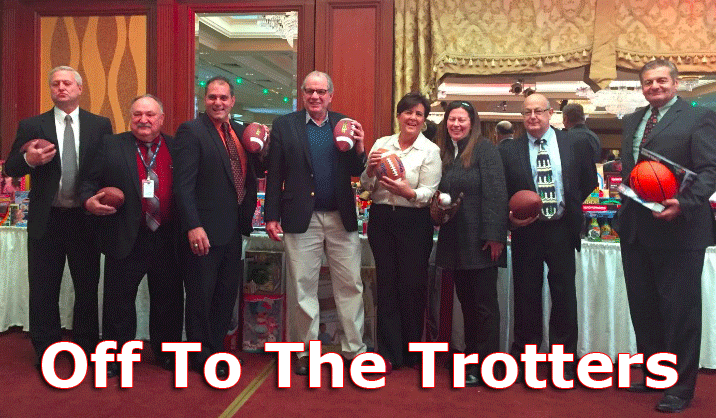 In horse racing, a "trotter" is a horse harnessed to a light, two-wheeled vehicle. The driver is called a "sulky."
For the New York/New Jersey air cargo community, a novel and much-needed meeting is scheduled for next Tuesday, October 24.
The JFK Air Cargo Association will get down to business and some fun as well at "Trotters Bar & Grill," a favorite watering hole near the big airport.
From our vantage point, Trotters is apropos for an evening off to the races, with people networking and moving the marble toward getting on the same page together.
"It's an after work gathering of the people that make New York/New Jersey air cargo go, and we are including an adult beverage if you choose and a bite to eat," insist Joe Badamo, Mike Bednarz, Jim Burnett, Laura Cascino, Dayna Harap, John Ryan, Phil Jensen, Pete DeBenigno, and Mike Bacarella, all Air Cargo Association stalwarts.
"Everybody is invited to our inaugural ACA Networking Mixer," the group declared.
"Come network with your fellow air cargo professionals."
"We know that not everybody can get away for a meeting at lunch because they're busy or they feel the pressure to get back to their office.
"This event is after work, so you hopefully can leave without having to worry about returning to the office and sorting out that one last thing."
Tuesday, October 24th, 5:30 - 8:30 PM
Trotters Bar and Grill
1050 Hempstead Turnpike, Franklin Square, NY.
Tariff is $20.00 and includes snacks and a complimentary cocktail.
Space is limited, so go to https://www.jfkaircargo.net/events/ or
Text Laura Cascino (Delta) at (347) 226-0726 by October 23rd.
More Trotters
The closest Trotters Club racetrack to JFK BTW is Yonkers Raceway, north of New York City.
The more familiar horse tracks near JFK International that can often be viewed on final into the big airport are beautiful Belmont Racetrack, located in Elmont Long Island, and Aqueduct Racetrack, bordering the airport just across the road.
Geoffrey