Now in air freight's peak season, airlines and analysts have mixed expectations about the likely state of European demand after a mostly disappointing year after the highs experienced in 2017.

The National Retail Federation, which represents many of the U.S. leading importers, predicted last week that U.S. retail sales for 2018 would be up 4.5% over 2017, with imports set to spike in the coming weeks, ahead of tariff hikes on Chinese imports scheduled for January 1.
By contrast, the picture in Europe looks rather less buoyant, at least from an air freight demand perspective. GDP growth has been sluggish across the EU, with economic expansion hindered by deteriorating consumer and investor sentiment, while the geopolitical and economic headwinds emanating from Turkey and the UK, both key trading partners for the Eurozone area, have added to uncertainty.

By The Numbers

Growth in the Eurozone area hit 2.7% in 2017, the highest since 2006.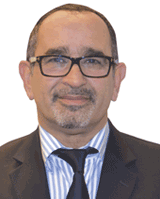 However, the European Commission expects GDP growth in 2018 to slow to 2.1%, followed by 1.9% in 2019 and 1.7% in 2020.
The rise in oil prices has also made air freight more expensive and, combined with concerns about more restrictive trade regulations and slow economic growth in some regions, this proved a drag on activity in Q3.
"The situation remains positive but is quiet for all that, with volumes still pretty weak as we wait for the normal surge in demand which comes with the peak season," revealed Bolloré Logistics' air freight procurement director, Claude Picciotto.
"Europe is idling and activity in and out of China is soft. Meanwhile, the growth boost in recent quarters from booming e-commerce doesn't provide the same lift now that it's become a fixed and expected part of the mix."

The Lux View

The state of play now compared to a year ago illustrates the point. According to Mimmo Ceci, Executive Vice-President Sales & Marketing at Cargolux, market conditions were particularly favorable in 2017 and this resulted in an outstanding European import peak season.
"Buoyed by this momentum, we experienced strong Q1 and Q2 in 2018 but the demand has since significantly softened," she told FlyingTypers.
"In Q3 2018, demand was not as strong as initially anticipated and the demand for the peak season is definitely less substantial than it was at the same period last year."
Cargolux still expects a solid increase in demand for capacity this peak but is sanguine about its strength vis-à-vis the 2017 iteration. "The market has already began to soften and it is highly likely that the demand recorded in 2017 will remain unmatched, at least this year," added Ceci.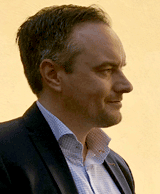 Pauker Talker

Lufthansa Cargo is more upbeat on the European import market. Spokesman Andreas Pauker told FlyingTypers that air freight demand into Europe so far this year had been "rather positive", citing ongoing growth from Asia, solid volume increases from North America and comparably strong growth from South America.
"We assume that there will also be a year-end rally in 2018," he added. "However, it remains to be seen how strong the peak in the fourth quarter will be this year."

Taiwan On

A spokesperson for Taiwan-based China Airlines told FlyingTypers that in the first half this year demand into Europe was "pretty much in line with what we saw last year in terms of cargo volume."
He added: "In the third quarter, we managed to collect Europe-bound traffic from neighboring countries to support our load ex Taipei. As a result, China Airlines has enjoyed an increase of our European production by 5% in the 3rd quarter."
However, the outlook for peak season was less optimistic. "There is no any exciting news being heard so far as to the demand into Europe in the coming peak," he added. "We are therefore not really sure if demand is going to be as strong as last year – the 2017 peak was an exceptional one after all in the recent years."

Yamaguchi Strong

The Japanese export market, it would seem, is more bullish. "The freight demand between Japan and Europe is steady and strong for us," said ANA Cargo's Fumika Yamaguchi.
"Especially, exports of automobile parts from Japan is growing and we expect this trend will last until the beginning of December."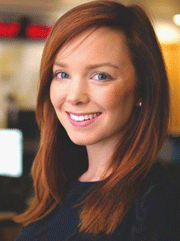 Here Comes Black Friday

Nicola Hughes, air freight analyst with Freight Investor Services, said that although there had been subdued consumer expenditure in Europe during 2018, "the fact that Single's Day, Black Friday, Thanksgiving and Christmas are seeing a yearly increase in e-commerce sales means that Q4 might still see a peak in air freight as e-commerce sites fulfill last minute delivers from Asia to the West."

Wait 'Til Next Year

As for next year, there are no major game-changers as far as European demand is concerned, not least with the UK set to officially leave the EU in the first quarter. "The economic temperature in the Eurozone remains distinctly cool," noted recent analysis from MSI.
"While labor markets continue to improve, and recent industrial production measures have seen upward revision, the overall picture is underwhelming and can no longer be attributed to seasonal or one-off factors.
"The slowdown in activity this year caught many observers by surprise, but there are two primary drivers: a slowdown in exports due to weaker global trade growth and weaker consumer expenditure growth as a result of prices - above all fuel prices - rising faster than incomes. Given both stalling world trade growth and still-high crude prices, a rebound in activity is highly unlikely in the near-term."
SkyKing