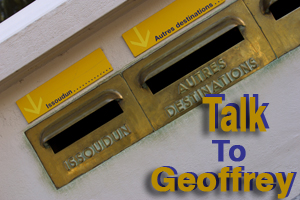 Dear Geoffrey,

Trust you are well and you and Sabi are over the moon being grandparents to little Obhishek.
Malou and I are really happy for you folks.
I am dropping you this note to introduce you to Thomas Klein who is the VP Business Intelligence and Corporate Controlling of Cargolux and Professor Peter Morell, visiting Professor at Cranfield University, who have coauthored and released their book called "Moving Boxes By Air."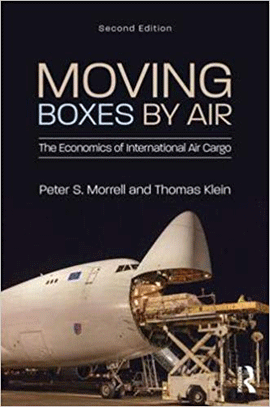 The book is an excellent insight into what happens behind the scenes in the airline industry.
The first edition was released by Peter in 2011; this second edition has now undergone a complete overhaul.
As you can well imagine, we have a scarcity of good books pertaining to good understanding on how things work in our industry.
Moving Boxes By Air is well researched and written in a 'very easy' to understand style and excellent for both professionals as well as for newcomers/those who are interested making a profession out of airline air cargo as a career.
The book is also great source of information for the forwarders as well as the shippers for a better comprehensive understanding of airline cargo operations, regulatory environment that they have to deal with, how they manage the market trends, airline economics, pricing, revenue management etc. etc.
All in on a great read and especially good for academic institutions running program in air cargo logistics.
My personal assessment of the book that's quoted on the back cover is:
"It is great to see that this book addresses the various complexities of air cargo transportation and gives insight into every aspect of it. It is therefore truly a must study for those who want make a career in purchasing, transportation and logistics."

Best regards,
Ram
Ram Menen
DSVP Emirates (Retired)
Founding team member of Emirates SkyCargo & TIACA
Click here to purchase.