Meet the outstandingly special Fokko Doyen, a true "Captain of The Clouds." He has occupied the left seat on the Bridge of Lufthansa Cargo flights around the world for the past four decades.
But Fokko truly takes off to new heights as a genuine human being who does not live a single day of his life without thinking about and actioning a great charity effort that changes lives.
It's rare that you get to meet a genuine aviation hero up close and personal who also finds time to serve as President of an exceptional charitable effort.
I spent a few hours recently with Captain Fokko Doyen, former Chief Pilot for Lufthansa Cargo.
A man of high values, he admits the thrill of flying is still evident after 40-plus years. He began his aviation career as a flight engineer on a Boeing B727.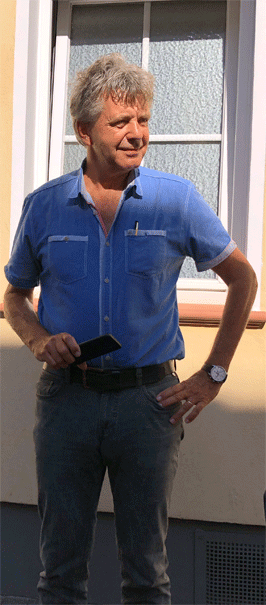 A Pilot Above All

Fokko, it should be mentioned, recently stepped back from his post as Chief Pilot of Lufthansa Cargo—overseeing the highs and lows of 400 plus pilots at the carrier—in favor of flying simply as a line pilot for the few remaining years before this 62-year-old reaches mandatory retirement at 65.
The move was a no-brainer, to hear Fokko tell it:
"I want to keep my hand in flying the beautiful aircraft and moving about this world of discovery and endless possibilities, for as long as I can," he said.

Cargo Human Care

But where Fokko Doyen really impresses is in his fierce devotion as Chairman and guiding spirit of Cargo Human Care eV, an organization he helped create. He's devoted time there for the past 11 years, and today continues to dedicate one third of his life to the cause.
"When we started CHC eleven years ago," Fokko declared, "I did not believe in life that we would come to where we are today: 560 members, 220 children and adolescents in the sponsorship program, 2,000 treatments each month in our own medical center and year for year, increasing donations."


The Lufthansa Cargo Connection

Lufthansa Cargo AG supports cargo Human Care eV on a large scale organizationally, financially, and logistically.
"The identification with this 'cargo project' is felt throughout Lufthansa.
"Since we began, the number of members has risen to more than 550.
"Not only do we include passive, paying members, but we also have a great many people who are involved in the work: as doctors, as a supervisor of various sponsored children groups, and in the organization of the association work.
"Our strongest point, however, remains the great support of Lufthansa Cargo: assuming the cost of our doctors' and activists' flights to Nairobi allows us to directly use the donated money to the people of Kenya.
"We are extremely thankful that 80 percent of our revenues are generated by Lufthansa Cargo and its people."

Flatline Expense Vital Force

"Only 0.6 percent of all Cargo Human Care expenditures goes toward administrative costs," Captain Doyen said.

The Greater Good

"Cargo Human Care is a great example of good going on right now in air cargo.
"For example, our Fourth Office City Run was held in Frankfurt on August 23, 2018, as more than 1,000 runners generated Euro 32,400 with all proceeds going to medical care for our 3,000 registered children and young people in Kenya.
"On average, the young patients are seen twice a year at our Medical Centre, at a cost of around five Euros per treatment—a stately sum in the end. The bar is set high."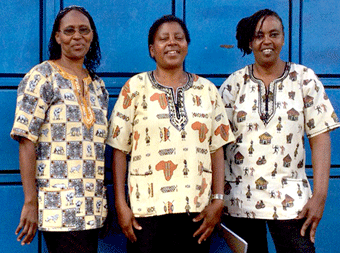 Mother Mercy

"Mothers' Mercy Home in Kianjogu, Kenya, is supported by Cargo Human Care and shelters 120 children who are clothed, fed, educated, and otherwise cared for from a very young age until they turn 18.
"I am so impressed with how the people of Nairobi do so much with so little," Capt. Fokko said.
"Their day-to-day lives are a constant challenge and more than enough inspiration for me to keep going," he declared.
Join Grace, Lea, and Mary, the Mothers of Mothers' Mercy with a donation. Click here now.

A Family Affair

But where Fokko really hits home and even mists over a touch, is talking about a little African boy named John Kaheni who in 2004 at 10 years of age was diagnosed with a heart valve problem.
"I am greatly influenced by my family.
My wife, Franka (who also does the CHC newsletter), my daughter Kim and my sons, Lutz (a pilot, who has followed in his father's footsteps) and Till, helped raise money here in Germany for John, selling gifts during the annual Christmas Markets in 2004.
"We needed Euro 1,500 and actually raised double that amount.
"John became a son to me and although he died four years ago at age 20, we take some comfort that our love and effort for this brave, wonderful little boy extended his life."

In His Own Write

As you talk to this man and read his writings, you begin to understand his priorities and vision for children whose care and concern extend a lifetime.
Fokko says softly, "I could live for a hundred years just so that I could continue to do this."

A View From The Bridge

Fokko Doyen is a remarkable person.
Here is a "view from the bridge" that is singularly unique and underscores the heartbeat and soul of a commitment to help others.
"The year 2018 is moving along well for Cargo Human Cares and especially for Jacinta, Stanley, and eight other children, who have found their new home at the Mothers' Mercy Home (MMH).
"Since twelve long-standing residents left the home at the end of last year, after graduating from Secondary School, there was room for newcomers.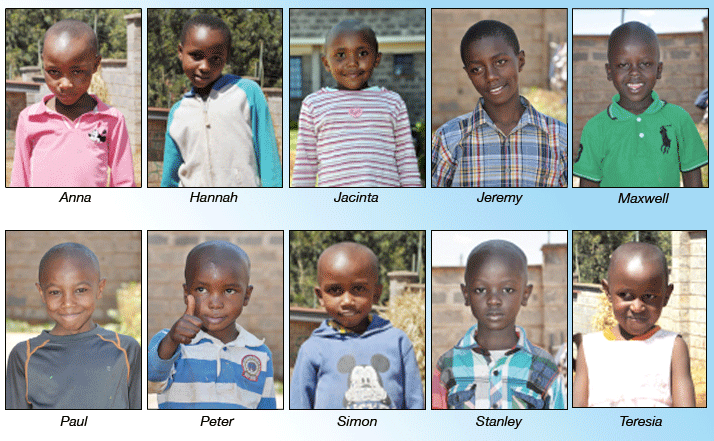 "As always, the 'nestlings' were carefully selected by the Mothers' Union from the districts of the Anglican Church/ACK, and all come from desperately poor conditions.
"We are now looking for sponsors for these children.
"We smoothly integrated the twelve graduates—now Alumni—into the John Kaheni Residence (JKR), where they have settled in well.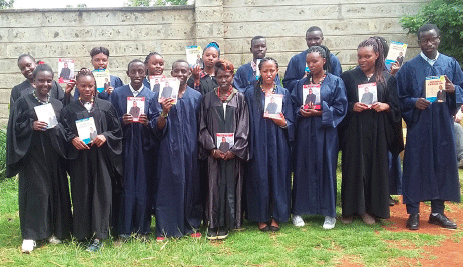 "I called these twelve and another young lady from our medical sponsorship program together to the JKR in December for an idea exchange.
"The entire group made a very keen and dedicated impression.
"Each individual had clear ideas about their professional future and was able to clearly articulate them.
"This was not always the case in recent years—often there were very few ideas when it came to the topic.
"These young adults demonstrate the excellent success that our 'Children Care' (ChiCa for short) Team has had with the workshops they organized over the past years for the young people of the MMH in order to prepare them for the time after MMH.
"But at the end of the day, the commitment of people like Kay Kratky and Dr. Sven Sievers, co-founders; and the scores of volunteers should not be overlooked.
"You need a mess of help to stand alone," Fokko Doyen smiles.


The Gerber Baby

"For me, the special thing about Cargo Human Care is the very direct aid. Here people from our company have wanted to do something and they have done it.
"Additionally, it is fantastic that Cargo's key competencies, namely flying and logistics, can be completely put to good use here to help people who do not have such good opportunities in life. That's why Lufthansa Cargo will continue to support the work of Cargo Human Care to the best of its abilities," declares Lufthansa Cargo Chief Executive Officer Peter Gerber.
Geoffrey

For more on Cargo Human Care. click here.