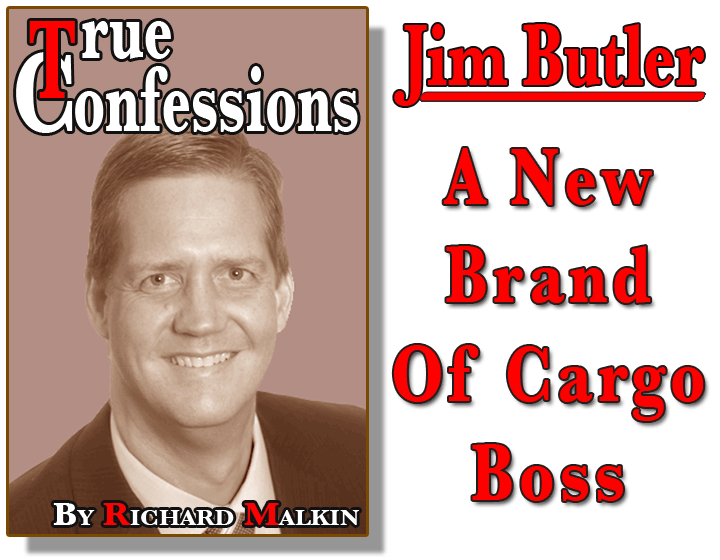 Appeared originally on March 10, 2015
At first blush, it appears that Jim W. Butler 42-year-old president of American Airlines Cargo is not much of a desk man. In his first year as the airline's top cargo officer, he logged close to 200,000 miles touching base throughout its domestic and international systems, which he acknowledged left him somewhat "terrified".
He felt encouraged that the flights enabled him to effect personal contact with many people "who deliver service to our customers every day".
Of equal importance was the opportunity to interact with a large number of customers.
In a period of an improving U.S. economy and widespread softening abroad, how does American interpret the challenges? This, said Butler, was precisely what he has devoted considerable time to, "especially in the past few months".
He drew attention to a particularly "interesting aspect" of the air transportation business is that the "ebbs and flows" of global economies suggest a vital requirement: "Be prepared to act on the next opportunity." Underscoring this remark, American's cargo chief added:
"Our network places us in a unique position to do so as we are able to link the largest freight entities in the world together, and that requires us to constantly be mindful of optimizing the mix on our aircraft."
When a decision is to be made on how to optimize the mix on the aircraft, an unusually large number of factors are taken into account—for example, to name just a few: currency fluctuations, upline and downline demand, short-term versus long-term opportunities. How does the airline react when challenges appear? The airline quickly shifts focus and looks to see "where the next great piece of business might come from".
For the rest of story, click here.