In this COVID-19 lockdown late January of 2021 as we receive notes of greetings and good wishes for Christmas cards that were sent in early December, we have been thinking, based on the slowdown in the U.S. mail service maybe it is not too early despite the snowfall and cold to think about flowers.
Always a big part of the Valentine's Day celebration now less than one month away, we are wondering if space demand for floral shipments that always cube out before they weigh out will be severely impacted by demands to move vaccines?

Ready To Roll

Sheri Myers, at Myers Flower and Bridal Shop told the Washington Indiana Herald: "For Valentine's Day, the numbers are there and we are ready to roll.
"The florist business appears to be one that has managed to stay healthy during the COVID-19 pandemic, at least locally.
"The demand for flowers has been up ever since the coronavirus hit," said Myers.
"People are sending more flowers than ever because they are forced to be separated.
"We've sent a lot of flowers to hospitals and nursing homes, just trying to spread some joy during some difficult times," she said.

Petal To The Metal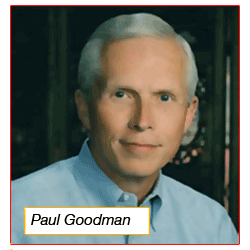 "When it comes to planning for a profitable Valentine's Day, there are no secrets," said Paul Goodman, MBA, PFCI, a longtime floral industry financial professional associated with the Society of American Florists (SAF).
"Practical, achievable guidance can set up any retailer for a holiday success," Goodman said
"Valentine's Day profitability is really about smart management," explained Goodman. Holiday profitability was the focus of a recent Society of American Florists virtual event headlined by Goodman, a longtime contributor to Floral Management. During the 30-minute session, which included time for a Q&A, Goodman detailed three core areas (productivity, controlling COGS-Cost of Goods and staffing) that every retailer needs to prioritize every year — and especially during a holiday that falls on the Sunday of a three-day weekend in a pandemic.
He also tackled a question high on the mind of every retailer moving deeper into holiday prep: What the heck to expect this year? "Normally a Valentine's Day on a Sunday is going to have a decrease in volume," Goodman said.
"However, this year, we have the 'COVID effect' — sales overall have actually increased for flowers. Because of that, I think there will be a COVID effect for Valentine's Day." Goodman's advice: Track sales closely in January and compare those in real time, year over year, to your 2020 returns. Those trend lines will help inform your thinking regarding how much, or how little, the pandemic could shift your Valentine's Day returns this year.
"If you are seeing an increase in sales [in January], you can expect a COVID effect for your business for Valentine's Day," Goodman said.

For More Than A Century

SAF, based in Alexandria Va., knows only too well the uncertainty facing florists as they struggle through the double whammy of both supply and demand.
The group (joined by everybody else) cancelled its 136th Annual Convention last September in Phoenix.
Looking to extend a helping hand and reassure its membership, Goodman, a well-respected money guy, which as we all know is what it comes down to, hosts SAF Webinars regularly for the organization.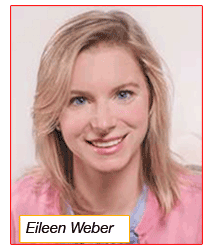 But SAF is also rich in member-related support for each other.
"There are those rare people who tackle their taxes the first week of January … and then there are the rest of us," SAF said.
"Valentine's Day follows a similar pattern; without prompting, most retailers wait to order until mid-February — an action that causes unnecessary stress and hurts your profit potential."
Eileen Weber, of Illinois retailer Lake Forest Flowers & Greenhouses and member AAF (American Academy of Floriculture) says, "To minimize the last-minute-order blues, we proactively call past clients with a pitch that conveys confidence and outstanding service."

News Air Cargo Can Use

To those sentiments we add, observing how our shippers are going about their business right now can be educational and motivating.

Bloombastic Bloomtastic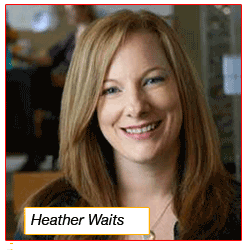 As example, with COVID-19 many florists have had to cancel their very profitable in-store floral events, some pivoting instead to virtual happenings. Heather Waits of Bloomtastic Florist in Columbus, Ohio, who also teaches business strategies put together a presentation titled "Reignite Your Business-Virtual Events".
Interestingly this webinar was available in June of last year and basically grew out of the inability of Bloomtastic to drive any business during the total Ohio shutdown.
But down was not out, as inventive Heather put together a playbook to supplement income by offering a series of online events or virtual classes in which she shared "how to" advice to subscribers that advanced the floral arts so that people who were also locked down might gather the skills to create floral presentations for their homes from, we assume, local rose bushes or even wild or gardened flowers.
"Weddings were not happening, we were not allowed to deliver flowers or have pick-ups, so we were not working at all," Heather said.
So "Reignite Your Business" a step-by-step bright, engaging 38-minute presentation/class is all about detailing how to market to the retail customers of member businesses of SAF, and any retail florist, at no cost to SAF members and a nominal fee of USD$12 to anybody else.
As mentioned, SFA is a big generational association, which serves its members as lobbyist and also provides all the bells and whistles of an industry leader. But SFA also is a sanctuary for its membership in a time of unspeakable crises as it pivots and floods the market with webinars. Included are the aforementioned financial strategies and lessons such as this 'how to retail" all intended to train members on how they might get a leg up by sharpening their outlook and developing some basic market survival skills.

Call Your Therapist

There is a focused lens into some thinking going on right now at the source of our business from the flower business as logistics providers, that you may have not looked through before.
The Sustainable Flowers Podcast, a program for Canadian growers based in Albert, decided the best thing to talk about in January to their audience was mental health.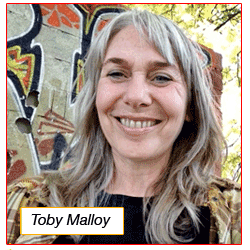 "After a very strange year in 2020," said Toby Malloy, a mental health specialist and lecturer who serves as the Women's President of the National Farmers Union, and is also a farmer.
"Our strong desire to connect has found some positive alternatives.
"Many people thought 'How can I possibly do my work when we can't meet face to face?'
"The move to phone and Zoom replacing face-to-face has generated some positives.
"People were at first nervous about the web technology.
"But realizing that we can't get to meetings anymore, there has emerged some positives including many people who said that it is more comforting to work from home, feeling safe and connected, surrounded with family and pets and familiar things."

Until The Real Thing Comes Along

"People believe that they have to get out into the world when they can, but these contact alternatives have been really good.
"Christmas 2020 for many who were saddened at being parted from family, none the less, was a time that for many was simplified and slowed down and in many cases was less stressful", she said, as the uncertainty of COVID-19 and when vaccines might be available continued unabated.
"The other thing I've heard from people," Toby Malloy said, "is that the time spent around the table in meals, being together, playing board games and going outside together just to experience nature has been a positive of the past year.
"People who grow flowers and are in the agriculture business want customers to have a sense of what we do, and being outside just to get out of the house has given all of us a better sense of who we are."
Canadian Broadcasting Corporation reported recently an uptick in reporting by Canadian "citizen" scientists who are bird watching and observing wildlife in record numbers.
"The hallowing out of the agriculture from processors to the business itself during the pandemic has left many growers, especially some with all of their eggs in one basket so to speak, driving more attention into the need for diversity moving ahead," Toby Malloy concluded.
Geoffrey