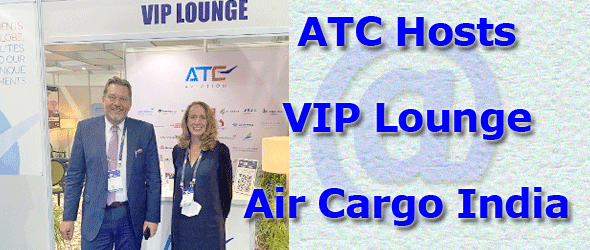 It is not unusual for people in air cargo to be in contact with their partners in business.
But for the past few years business as usual has been unusual.
Take the case of ATC, the fastest rising GSSA in the world based in Frankfurt Cargo City Sud and its CEO Ingo Zimmer.
"As leading Cargo GSSA in the world, led by the experience and expertise of our carefully selected team of top air cargo management specialists since 1971, ATC has expanded our organization and grown our business across the globe," Ingo Zimmer said.
The unusual part of the ATC approach includes an outreach effort to contact and engage ATC service partners, even during the difficult years with personal contact into management offices around the world at an unprecedented rate in an up close and personal effort seldom seen at any executive level in air cargo.
"More and more leading airlines around the world continue to choose ATC Aviation Services as their preferred GSA/GSSA partner.
"We know that the satisfaction of our partners, our customers, our employees, and our investors is the cornerstone to successful, sustainable, and profitable business growth," Ingo said.
"But the human touch has been difficult during COVID so we have slowly welcomed the opportunity to get out on the hustings not only at trade shows like Air Cargo India where we look forward to welcoming our friends and partners this week in Mumbai, but also in office where we can get down to specifics to discuss meeting and exceeding our partners' expectations.
"We are very proud of our customer's faith in ATC.
"But we also know that constant contact is the answer to a successful partnership and that means bending every effort to be face-to-face whenever possible," Ingo Zimmer said.
To Ingo being "up close" means visiting gateway operations to say thank you and to also ask not only, "how are we doing?" but to also celebrate the human condition by reminding partners of the fact that their partners at ATC "never forget how important you are."
"It's not always milk and cookies," Ingo admits, "but on the other hand getting straight answers and immediately actioning solutions to issues keeps us all on the same page," Ingo said.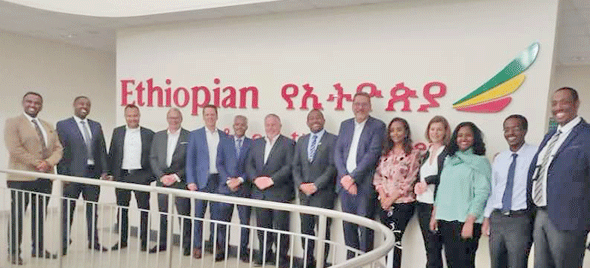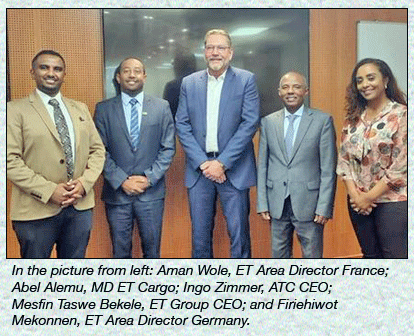 Recently Ingo visited headquarters of Ethiopian Cargo.
"Superb day in Addis," he declared.
"Ethiopian Airlines is our partner since 1999.
"Great team, great partnership."
Later in the larger group picture Ingo noted:
"You could feel the excitement, professionalism and caring for their service and customers, as we spoke and lined up for the group picture above.
"The contact that day was electric!"
"ATC was also honored recently with recognition from global GSSA partner Kuwait Airways Cargo," Ingo said.


"Very honored to receive an outstanding performance certificate of service from this very fine organization, and to spend some quality time with from left— S.F. Abdullah Al Awadhi, N.A. Khursheed, M.A. El Ariss. B. Singaravelou, Ingo Zimmer and Mr. A. Alhaimy.
"Now comes Air Cargo India May 31 until June 3.
"Our team, including Dagmar Hanau, Group Marketing Manager look forward to meeting and greeting all our friends and some people that may want to know more about who we are, what we do and why we are the hardest working most professional family of top flight logisticians in the world.
"Come see us in Mumbai.
"Take a pause and relax for a few minutes inside our VIP Lounge at Air Cargo India.
"Welcome to ATC, where we treat you like family," Ingo Zimmer said.
Geoffrey