Sitting at a red-light last week, I noticed a building in Queens with the words "The Lost Battalion" etched in the stone.
That Lost Battalion homage from World War I made this Veteran from Vietnam think of what has been lost and also gained during the past few years in air cargo.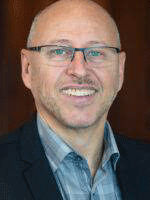 The big and welcomed surprise in 2022 was overwhelming support and excitement that the TIACA Air Cargo Forum (ACF) under the aegis of Glyn Hughes (left) delivered at their well-attended and executed Air Cargo Forum at Miami Beach in early November.
TIACA ACF defied nature and was successful facing down a threatening late season hurricane.
Support for most trade shows in 2023 based on 2022 seems to be changing post pandemic.
Where airlines at one time were the main drivers of revenue, at Miami TIACA Air Cargo Forum, the airlines were there, mostly with their people doing walk arounds and only a scant few airlines displaying, whilst airports, ground handlers, software companies and truckers offered the bulk of displays.
It will be interesting to see in 2023 if enthusiasm continues and spreads for air cargo trade shows, or if the days when you had to climb up to a second floor of an airline trade show display, for example to see the big boss at Emirates is a thing of the past.
Next year after Air Cargo Europe and a series of Award Dinners and day meetings suck most of the oxygen out of the first half of 2023, we will all find out what else budgets will allow for the rest of the year?
For sure the grand production when airlines outdid each other to gain attention have most carriers preferring Face-to-Face encounters in private chalets, and hosting special events and dinners.
We must admit our favorite was the welcoming effort to ACF from Alliance Ground International (AGI) that featured a "Hurricane Party" with drinks and comfort food and people that came together Face-to-Face and unlocked voltage, missing the day-to-day in air cargo since Face-To-Face gave way to COVID.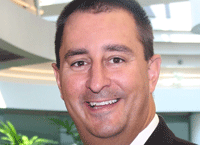 Warren Jones, (right) who is taller than anybody else anyway, was host.
The Jones Boy must have looked over the Hall and concluded that combating a nasty storm bearing down on Miami, and offering sanctuary and fellowship was just the right ticket and it was.
There is hope that all the alternatives developed that kept air cargo in contact during the worst pandemic in the history of the world can now Face-to-Face prepare for the future.
The Christmas music is playing, and 2022's Auld Lang Syne will proclaim time to start all over again.
But just before all of that happens, believe this:
TIACA is the best hope of organized air cargo in the world today.
You'll feel better after sending your letter to Director General Glyn Hughes for that.
TIACA reminded us as an industry who we are, and the way it ought to be Face-to-Face, a couple of weeks ago in Miami.
GDA