Now as the clock ticks down and the days grow short in 2022, good news for Boeing Aircraft comes in the form of a giant deal from United Airlines for 100 Boeing 787 Dreamliners and 100 737 MAXs.
The Chicago-based airline's order for 200 airplanes is valued at about $43 billion on paper at list prices.
Boeing started out 2022, with a Netflix-produced, no-holds documentary laying out the once esteemed airplane builder, titled simply "Downfall: The Case Against Boeing".
Of "Downfall," Times of London movie critic Kevin Maher wrote:
"A sometimes ploddy (talking head, clip, graph, talking head, clip, diagram). The cumulative effect is powerful enough to suggest a new mantra for Boeing:
"If it is Boeing, I ain't going!"
"Downfall: The Case Against Boeing" centers around those two Boeing B737 8 Max aircraft that crashed and killed all on board.
The movie that came out in early 2022 and is still running on Neftlix worldwide was described by Rotten Tomatoes as "an exceptionally strong expose; one with a clear thesis, a powerful, direct argument to make, and implications that extend far beyond just Boeing."
Dany Leigh, Critic at Large for The Financial Times wrote:
"The film does not lose sight of the fact the real tragedy was the 346 lives lost on the two flights. Yet it also makes a powerful account of how even an excellent company can rot from the inside out."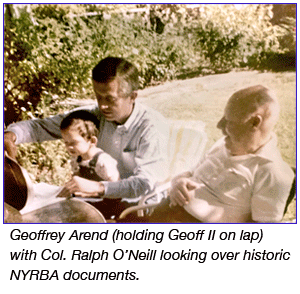 I recall sitting in the home of Ralph and Jane O'Neill one day, some 40 years ago in Atherton, California.
Ralph, who founded The New York Rio & Buenos Aires Airline (NYRBA) was an American Ace flier who served in WW I, and post-war worked for Bill Boeing and Pratt & Whitney selling 1920s-era fighter aircraft and engines to dictators in Latin America.
Jane met Ralph and fell in love with him when she worked at Boeing in Seattle as Bill Boeing's Secretary. It was a time of great excitement and expectation for American aviation.
In the early years Boeing Airplane Company and Boeing Aircraft & Transport, the manufacturer (predecessor of United Airlines) were part of the same company.
But when Boeing introduced the first and very sleek B247 the USPS rule no longer would grant mail contracts to companies that owned airplane manufacturers and also an airline.
No one could guess or suppose that the two companies would wake up one day in the next century headquartered in Chicago.
Maybe the Boeing/United announcement can never again be the high-jinks circus emerging with the first nose loader B747F-200 live, that Tom Cole, the old publicity man at Boeing put out before they shipped that airplane to Pan Am Clipper Cargo.
The tragic loss brought by Boeing's behavior should always be recalled as a cautionary tale.
View "Downfall: The Case Against Boeing"