When I am about to get depressed by the isolation imposed by the pandemic, Geoffrey comes on line and asks me to do something for him, thus providing me with an antidote as no healthcare could.
This time he asked me to think who would be my "airfreight heroes".
I was unwittingly a few steps away from the solution already and "my brilliant friend" Antonella Straulino of Fedespedi pointed it out to me.
When she mentioned our good friend Lothar Moehle, the combination of Lothar and hero set the aircraft inside me on the runaway. I went back to my childhood heroes and my mind started spinning as the propeller does in front of the airplane's nose.

League of Super Heroes

Lothar and Mandrake were my dream-heroes. They shared the space in my heart with Superman and, to a somewhat lesser degree, Batman. They were the perfect couple fighting for positive ideals, superhuman strength and magic.
Such dreams amply compensated for not having the right brand of shoes and made us happy anyway. Today these childhood dreams can still shed a colourful light in the otherwise gloomy days of pandemic isolation.
As I said, thanks to Antonella, another Lothar came to my rescue this time: Lothar Moehle of DB Schenker and he started the conversation by introducing DB Schenker, the German conglomerate that was ranked by one survey as number 3 in the world last year. In other words, this is one of the top LSP's in business and certainly has first-hand information on how air cargo runs in these challenging times.

Service Experience At The Right Time
Lothar Moehle is the Chair of the CLECAT Air Logistic Institute and Board Member of Cargo iQ, he is also Director for AVSEC and Governance Global Air Freight in DB Schenker.

Reaching Across Borders

Lothar has been a friend for a number of years, starting when I was at CLECAT in Brussels and afterwards when I was at FIATA in Zurich.
AVSEC brought us together as we kept meeting at the same places all the time. I remember I was always insisting that we should talk about "safety and security" at some time. This concept comes in handy right now, in this time when the threats have changed, perhaps becoming even greater than before and encompassing both security and safety issues connected with passengers' heath. I had always been hoping for a holistic approach to safety and security, and that was clear in my conversations with Lothar, whom I respected for being immensely knowledgeable, and always willing to share in and work for the "common good".
So my first question was: Lothar, who would your heroes be in this period, which is posing challenges we had never thought possible and would have surely preferred to avoid?

Health Care Heroes At Every Turn

Lothar was extremely clear in this answer, which left no room for doubt in its simple and matter of fact approach:
"In the present pandemic situation, heroes are in my opinion the nurses, the doctors and the care workers in the world, who are often disregarding their own safety and health to help people in desperate need.
"You may add to this category others, such as the women and men working in the offices of airlines, forwarders and GHA's, who cannot work from home, but who are determined to get the shipments moved to where the goods are required. Many of our staff have been allowed to work from home in order to limit the risk for them and the community, but not everyone had that option."

Front Line People Going Above & Beyond

"Also importantly involved on the front line are women and men working in warehouses, the loaders on the PAX aircrafts and freighters, who are working hard – often at odd hours and weekends – to do their utmost to get personal protective equipment distributed globally, in order to alleviate the shortage of PPE which has emerged almost everywhere in the world. Let us add to this the truck drivers, who are now working seven days a week and find next to no respite when they want to stop for a coffee or bio-break: shops and facilities are closed because of the lockdown, so they count themselves lucky when they find what they need, yet they do not give up. These are in my view today's heroes and we should be grateful to them."
Lothar's reply was almost just the same, multifaceted yet inevitable, when asked what must the air cargo business do now and post-pandemic to come back stronger than ever. In the subtext of his answer we can hear the usual passengers vs. cargo tête-à-tête chiming in. Maybe air cargo will show more resilience than passengers this time? Maybe.

Things To Come Post Pandemic

Lothar said, "the future look of the air industry will be evolving, in time progressively moving a distance away from the immediate picture, which is rather gloomy at the moment. Airlines have grounded a large number of planes due to the lack of passengers and this simply means fewer wings in the air; switching back to pre-corona virus flight schedules will most likely not happen within the foreseeable future, it may take much longer than we would want, due to the lack of passenger demand.
"Even when restrictions are eased, tourists will most likely stay in their own countries for fear of the virus and possibly a number of other uncertainties, such as new travel restrictions and flight embargoes between and within countries."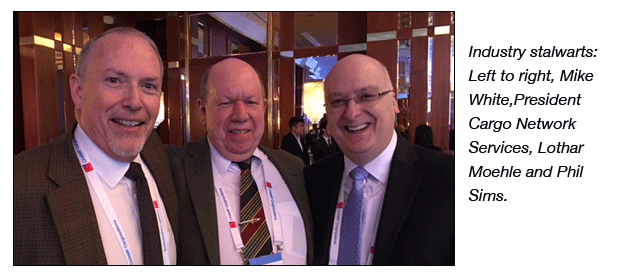 A Cautious Way Forward

"A cautious approach will prevail, at least initially, with careful planning of tourist travel. Job losses or the fear of losing jobs may also play a part in making the potential traveller less inclined to spend on travel, when other priorities are more urgent.
"Business travel could also start in much smaller numbers as companies have seen that a lot of face-to-face meetings can be done virtually online and do not require all the travelling we were used to. Companies might also have to reduce business travel due to economic constraints."

Comeback Will be Measured

On my questioning look, Lothar added the following observation: "Once flights are back to normal, or something like it, planes will not be fully booked initially, and it is likely that more routes with planned stop-overs will need to be scheduled, so the development of a viable route may create a different paradigm in flight schedules.
"Airlines realize from the present pandemic that the cargo operation is the only lifeline they have right now. This hopefully will result in airlines' attention and investments to the cargo sector of the business in their future strategies.
"This also means that the airlines will need to have much more awareness of the requirements of cargo operations on the ground and at the airports. This area of business could become more attractive in the future."
I asked Lothar whether anything of what we are accustomed to will definitely be lost.
"Older (e.g. B 747) and / or uneconomic (e.g. A 380) aircraft will be retired far earlier than initially planned or will be consigned for long-term storage to the desert. In some trade lanes the deployment of wide-body aircraft might not be a viable option any longer. Instead, narrow body aircraft will be used more regularly and this will lead automatically to insufficient cargo capacity.
"In response to the greater demand, more airlines might be willing to convert passenger planes into CAO's (cargo aircraft only) in order to make use of the existing grounded aircraft fleet, pilots and crews."

Lessons Learned

"The industry must review the over arching lessons learned; every stakeholder has to draw their own conclusion, but chances are that the industry has already, or will change drastically in the future: some importers might even review their JIT strategy and policy by keeping either a larger stock "nearby" or relocating production, so as to develop a certain degree of independence from the transportation links, regardless of the mode of transport."

Watch The Importers

Lothar Moehle also suggested that, "on a short term basis, it might very well be that some importers will change from Air Freight to Ocean Freight or Rail for their transportation needs, due to the lack of available cargo space and rate structure. Subject to the downturn of economies on a global basis, this might have a long-term effect on the transportation costs overall, as well as on the space made available. Let us face it, disrupted supply-and-demand patterns may take longer than days or weeks to return to the 'new normal'."

Hope & Faith Needed In New Tech

Lothar was adamant on one point: "As the entire industry is changing substantially, the present contraction in business will lead to the arrival of new technologies in a quicker manner. Resources, be it in financial means or in personnel and facilities, will be even scarcer, but the requirements to do business will be ever increasing. All this means fresh investments in CAO (cargo aircraft only), ground handling equipment, but also in IT infrastructure such as eAWB, messaging capabilities such as XML standard, tracking & tracing in real time, IATA One Record initiative, etc. The industry must stand up to this challenge and we believe Logistics Service Providers will be doing just that."
Thanks to my interlocutor's kindness I had a bit more time to ask an open question: what have we learned with Cargo In Cabin (CIC)?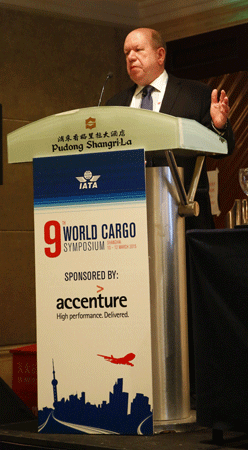 Cargo In Cabin Assesment

Lothar Moehle was quick to offer his view: "Nobody can ignore that the air cargo industry can react quickly to profoundly changed circumstances. What we see in this evolving scenario is that some stakeholders in the industry are trying to implement new, often higher fees and are not necessarily honouring their existing, long standing contracts, invoking Force Majeure. It is clear that in some cases this is a behaviour that is an attempt to mitigate the current situation, however it is without sufficient reflection on the consequences it has on other stakeholders."

Proactive Governments Welcome

However, Lothar showed appreciation for the understanding of the governing bodies: "Authorities, such as the EU Commission and the National and Customs Authorities have been, by and large, very proactive and flexible to ensure that urgently needed Healthcare Supplies could be transported without administrative red-tape. Operating a PAX aircraft for cargo only is subject to licensing by the appropriate authorities, in line with national and international regulatory requirements, such as the number and training of the flight attendants on board. In many situations the necessary solutions were found."

CIC New Brand of Hand Work

On the other hand, some practical issues were also underscored: "The operational costs of a PAX flight are higher due to the required double flight crews on board, while still having a payload which is nowhere near a full-freighter's. As long as the rates are sufficient, it is a viable option for the airlines right now, as the aircraft is there anyway. "The more PAX cargo space is available, the greater impact this might have on the overall rate levels. This being said, due to the construction of PAX aircrafts (e.g. door size, strength of floor) the usage of the plane of the cabin is limited to very light cargo. Also the loading and unloading by hand requires a greater number of loaders. In the current situation having to observe the so called 'social distancing' rules, has an impact on the productivity of the process."

A Temporary Path?

It was clear to me that my interlocutor was not seeing the use of passenger aircraft for cargo usage as a regular feature in our future business, so I did not wish to insist on this point, which can probably be viewed as a somersault in a business that has taken a really bad and unexpected blow.
There is also another way of looking at this: the airline business is not showing any intention of giving up or spending much time whining and wailing; on the contrary, it is showing us the remarkable resilience of the fighter who never throws the sponge. There has been quite some debate on the issue of combi aircraft, which is another way of looking at the same question: passengers and cargo, how do we make both of them fly in future, and in what mix?

A Holistic Approach

Lothar's response is, "that the 'holistic approach' will prevail. We have already seen this after 9/11; I clearly remember the moment when we had no idea how we could make people fly safely again, but in a relatively short time we devised the systems which made it possible. I am confident the same will happen again this time. Billions of travellers have adapted to being scanned and checked for security reasons each and every time they take another plane: what seems today a completely normal procedure was inconceivable before 2001.
"In my view passengers (and the industry) will adapt to the novel requirements that will ensure their safety on board. Time is what is needed for change to set in and for people to adapt. It will not be very long: everything will be slightly different and will appear to be normal to everyone again, trust me. And in the long run, this will put cargo back where it was: in the hold."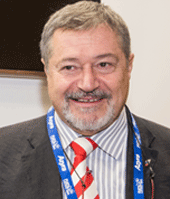 Epilogue:

I am very grateful to my friend Lothar for patiently taking my probing questions. His insights have been instructive and have provided food for thought for all of us. My congratulations to the exquisite professional and to his successful enterprise.
Marco L. Sorgetti