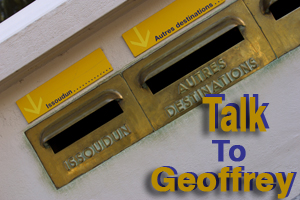 RE: TIACA Miami Can Wait For 2021
Geoffrey,

Excellent op ed re TIACA Miami, it's so obvious that this should be cancelled, and cannot believe the horror stories you outlined. It's a shame that Messe will now further make TIACA look like the culprits.
No health insurance possible, quarantines, legal liability issue if you send someone to attend, returning home from America means quarantine in your own country, very little air service available, what are these people thinking?
I cannot believe they have not informed the air cargo industry this will not happen. They also must refund all deposits etc., or forever be tainted as an organization. I hope the world knows this is not TIACA's doing.

Stan Wraight
President and CEO
Strategic Aviation Solutions International
Hi,

Thanks so much for the thoughtful column on TIACA ACF in Miami, I couldn't agree more. And thank you for publishing the picture of all the women from 2018, what a great moment!

Johanne Cadorette
Manager - Global Marketing and Communication Strategy
Air Canada Cargo
RE: AirCargo 2021
Geoffrey & Sabiha,

I wanted to let you know that out of concern for the health and safety of our attendees, exhibitors, and sponsors, the decision has been made that AirCargo 2021 will not take place in person as planned in New Orleans in February. Instead, we are evaluating the options on whether or not to hold the event online and are soliciting feedback as to what the Airforwarders Association members and those of our partner associations (AEMCA & ACI-NA) want.
Please don't worry and mark your calendars as we have pushed New Orleans back by a year and have scheduled AirCargo 2022 for January 16-18th.
As you mentioned in your recent podcast, this is a time to protect our families, friends, and fellow workers from this dreaded disease and to heal. There will be plenty of time for conferences and fellowship when this is over and I will look forward to seeing the two of you then.
Stay well.

Brandon
Executive Director
The Airforwarders Association