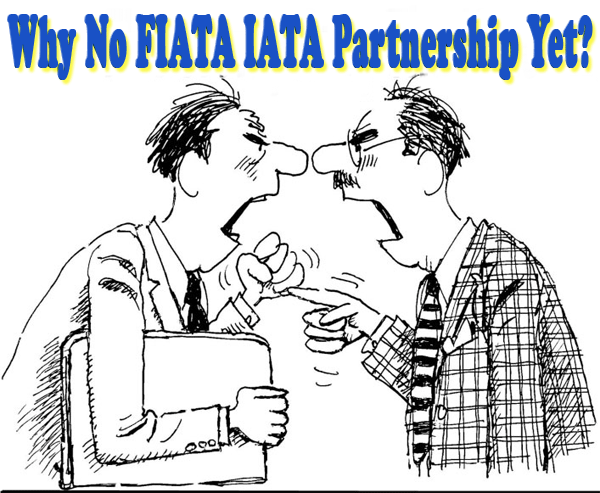 When I think of airfreight these days I get a different reflection depending on the viewpoint, like entering Hendrix's "Room Full of Mirrors" and I get dizzy, as though I was looking at it through the Pretenders' dazzling version
In a way this is not surprising, if you look at the figures monthly published by ICAO.
The yo-yo feeling you get by looking at airfreight rates that are on a rollercoaster ride for months now, capacity going up and down, is unprecedented. Mostly we hear complaints that capacity is scarce or unbalanced, in particular in recent times, but the full picture is more complex. If the anticipated recovery outside of the U.S. accelerates, as other areas get out of the COVID 19 meltdown, we shall see even brisker moments.
Fact is air cargo now represents something like 1/3 of all airlines' revenues and these sheer figures give the flown cargo a status that it has never historically had. In this light I am at a loss to understand why (as we have learned) the air cargo modernization talks between FIATA and IATA have been discontinued, leaving our sector with a hot potato in hand: a potato that has been cooking for decades without reaching the point of being served, despite the efforts, the personalities and the money devoted to this endeavor.
Again this looks like a box full of mirrors where airlines appear to be scared to get in, IATA sitting at the door with CASS playing the role of the bouncer . . . difficult to hear the music from outside.
If you read in IATA's mission, they stipulate – in their own words – that
• We build standards through expertise
• We champion the global big picture
• We partner for mutual benefit
• We act with a simple human touch
I would argue that the considered cargo modernization program was ticking all these boxes and for a long period it was making all the right noises.
I believe Sir Patrick Geddes coined the phrase "think global, act local" or thereabouts the intention . . .
Well, perhaps this is what FIATA and IATA should have done together, unless other more mysterious motivations were moving the pieces in their chess game.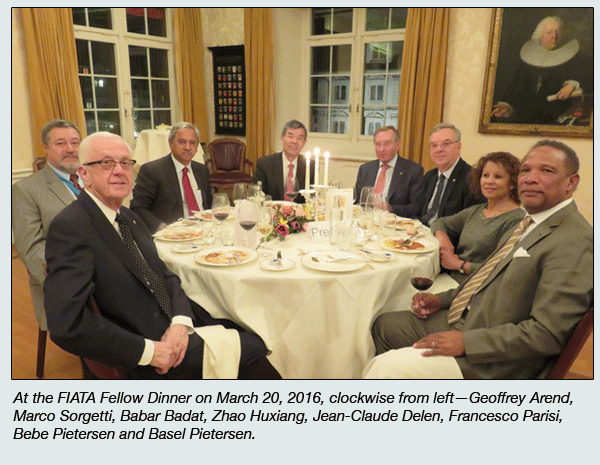 Word Up From A FIATA Fellow

My second thought is to imagine a future scenario in which we should try and be as open as possible about the situation right now with global forwarders and airlines; if we are not happy to look at this now, a situation which is patchier and more divided than the cooperation was, when the modernization talks started.
For once, let me use my role as a FIATA Fellow, and expend a couple of words in favor of this great association.
In so doing, I believe I shall be of service to the other great association as well, IATA.
Simply pandering to the revenue base of the airlines is not helpful at this point in time. If you look at the global picture you want to be dead sure that there are going to be airline revenues in the future indeed, and you do this by ensuring decent collaboration with your customers.
If they are passengers, these are voters protected by their political representatives.
As the adage goes, cargo has no voice or votes . . . and that is precisely where you need a strong agreement to make it work well.
Again this is one of the sticky points: some of the airlines struggle to understand who their customer is. I daresay this is not a good start if airlines are planning on a commercial resurrection.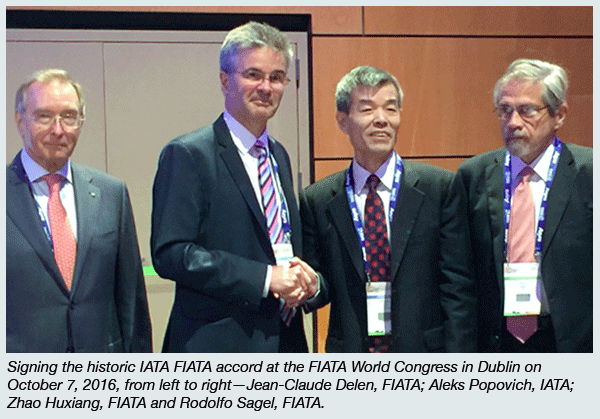 Who Calls The Shots?

The airlines' passenger needs normally call all the shots now and especially in the past. The decrease in passenger flights in the pandemic and subsequently decreased belly capacity has produced a noticeable increase in all-cargo operations in a season for aviation that will surely be remembered as the worst in a long, long time.
In other words, the air cargo sector seems to be the only area in aviation that is out of immediate peril and benefitting from a customer base that has been relatively stable both in revenue and in margins, despite the ongoing challenges.
So one could wonder what exactly is the issue, why there is no happy ending to a suit that lasted decades: were it not love, it surely wasn't hatred.
Unless this is unexpectedly the happy ending for some indeed.
If the airlines were not reduced to life support by the pandemic, perhaps the picture would look substantially different and IATA's role would shine in a different light.

Looking For Higher Ground

IATA Cargo is not out of the emergency room yet, personnel wise there is work to do and holding a CNS event in Miami in August may prove challenging. FlyingTypers did publish consideration for future face-to-face events about one month ago: the professionals we had consulted were not sure about the time when gatherings would go back to normal. So this is not firm ground for IATA, much less for its former head of cargo, Glyn Hughes, who took the IATA package with him and is now trying to give TIACA a shot in the arm.
There is expectation in the industry, but TIACA's revenue base was notoriously reliant on the revenues coming every second year form their big bash.
So, what the future has in store for this historical, distinguished representative of the air cargo interests remains to be seen.

FIATA/IATA Cooperation Still Paramount

As far as I am concerned I have long thought and am adamant that a fair and balanced update of the FIATA/IATA modernization efforts is required, if only to follow what we heard in Dublin during the FIATA World Congress in 2016, where I delivered the Keynote Address where the FIATA/IATA modernization effort was announced, and I suppose this comes as no surprise.

Starts & Ends With CASS

But the unresolved issues remain intact, unfortunately, let alone the fact IATA Cargo has lost some of its resources.
As far as I can see it all starts and ends with CASS. The IATA edicts that hardly please the airlines and invariably manage to upset some forwarders, if not all of them, seem to produce ripples that are always difficult to settle. Canada is the place where it all should have started with a parade, but the parade finished in the Great Lakes, so cold that the program died in frost.
I hear from Canadian friends, albeit not officially, that Canadian agents are now worse off than when the talks started.

Divide & Conquer?

A blame game is far from my intentions.
Considering one of IATA's main objectives is to protect airlines' money, as one could hear in the side-lines of their meetings, this is precisely the moment when IATA's interest is better served by a vital agreement with FIATA; where forwarders are protected by their coveted brand and provide the airlines with the financial security they are so keen to achieve.
This is particularly true in a period when the market is running on a rollercoaster and forwarders appear to be the only industry standing on its own feet. So get on with it and get it done, folks!
What we hear instead is that forwarders will be given a stronger voice in the regional councils, and this is presented by IATA with a certain degree of pride. If you read this upside down, you understand that somebody in IATA could have decided to adopt the "divide and conquer" cliché, in hopes of having a better position at regional level.

Set The Record Straight

This could be slightly naïve and certainly not in line with history, as FIATA has been pretty effective in unifying the freight forwarders, and has consistently been representing them, both at the global and regional level, the only exception in the world being the U.S., where a different agreement exists. The U.S. industry organization AfA, led by Brandon Fried, is not a FIATA member and is running a different show.
On the other hand, FIATA managed to pull all sorts of members into the modernization talks, behemoths like Schenkers, DHL and Kuhne & Nagel, as well as more regional and even smaller players. The sceptics who thought FIATA would have trouble in finding this accord were proven wrong by facts. In the meantime, FIATA even managed to move from Zurich to Geneva, physically closer to IATA. Whether this proximity will produce a closer collaboration in future remains to be seen.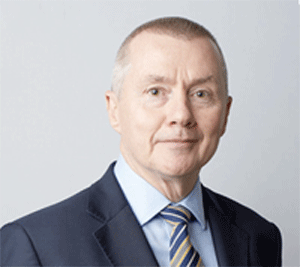 The Willie Walsh Factor

After all this time, new people are bound to show up at IATA.
I am wondering whether Willie Walsh at IATA is out to change everything . . . The COVID situation, which is rapidly bringing airlines sometimes literally to the ground, has given this fine gentleman a pretty rare opportunity: anything he might want to do will probably have a chance to fare undisturbed, and this is not an image often envisaged in these parts.

Here Is An Idea For 2025

I shall try to give you an example: now in 2021 some Pan Am retirees want to celebrate by hanging up plaques and other stuff all over the place to heighten the airline's reputation thirty years after Pan Am went out of business.
We all regret the demise of Pan Am, but the best idea would have been to stay in business indeed and avoid having to celebrate your own departure in thirty years' time.
I hope this is not too crudely put, for suggesting talks between airlines and forwarders are de rigeur NOW more than they have ever been.
On April 19, 2025 can we celebrate the 80-year-old IATA with a global, functioning agreement on air cargo? Let me put it in a way that could sound just as cheeky: Lyndon Johnson, an exemplary U.S. president probably overshadowed by the more compelling JFK, once observed that it was better looking outside from inside the tent, rather than into the tent from the outside, or befitting him, was it another verb he used?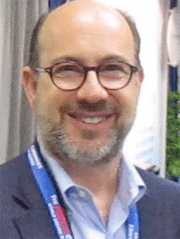 I would prefer to advance what FIATA is doing, allowing for as much room as it takes for time to finally change IATA reckoning and come to a historical agreement, possibly valid for the entire world including the USA.
In an exclusive interview in these pages with Brandon Fried on Afa, it was reassuring to know that Brandon is still full of energy, as he says.
Considering the period we live in, that seems to be an achievement in itself, but perhaps the strength of the American industry could give the global forwarders a boost in talking to IATA at a different level and making them think of the advantages in reaching the global agreement. Brandon is best equipped to decide whether he wishes to put that record in his legacy. It is a possibility.

Am Always Hopeful Dear Readers

In the worst period in aviation for decades, which appears to be unsuitable for great minds to find common ground, the realpolitik of inevitability will probably take everybody captive in the scheme and bring about swift progress.
Let me wish that – against all odds – the parties find their own reasons to share in a new program and eventually reach a really happy ending for air cargo. There is always a bottle in the fridge here in Queens, where I live.
I would be glad to use it for a really good reason!
Geoffrey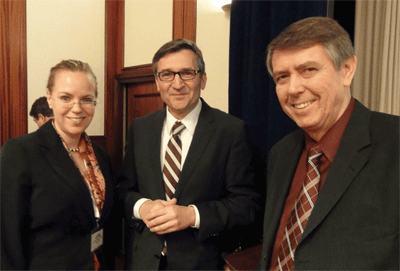 That Was Cooperation . . .
Time stamped April 30, 2011—A decade ago in the picture are left to right Jenni Frigger-Latham, Vice President Sales & Marketing EMO Trans, Harald Zielinski, then Lufthansa Cargo's Head of Security and Environment and the late Jo Frigger, EMO Trans Chairman at an EMO Trans outreach meeting.
Harald raised the question in 2011, of whether consistently tougher and more security regulations imposed by state authorities like Washington's TSA might threaten future growth of air freight.
"From my practical point of view, an increasing number of regulations established by both the TSA and the European Union mean more and more challenges for the airlines."
Harald called for more cooperation between airlines and forwarders, strongly opposing any increasing development of different security regimes on a global scale.
"We desperately need a harmonization of the international security measures in our global industry," Harald said.
"Cargo security all around the globe is currently focused only on one national rule – that of the U.S."
Jo Frigger added:
"My greatest concern is that any customer not complying with TSA's and Customs' rules is in danger of losing business right on the spot.
"Our job is to help customers find their way through the jungle of regulations."
We can only wonder why if progressive, forward-thinking companies like EMO Trans and Lufthansa of their own initiative, by engagement, have found ways to work for the common good of air cargo, the message has not been joined by organized air cargo?
Your move . . .