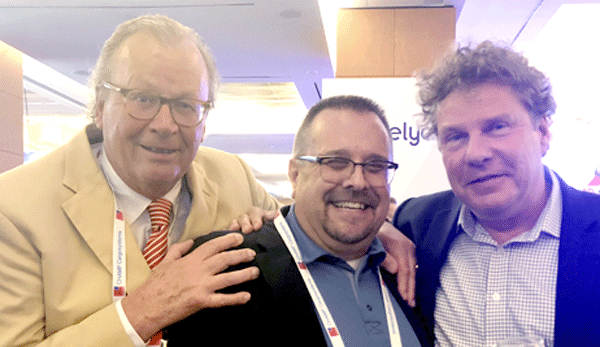 I will book a ticket and fly to New York. Three days and nights of maximum enjoyment and visit the places which are so dear to me. Eat at the best restaurants. Then rent a car and drive along the East Coast Route 1. Memory lane! Final destination Boston. Fly back to Amsterdam!
Jan Meurer, Meurer Aviation Consultancy BV
I retired from United with a specific goal of moving to SE Asia. When restrictions are lifted I'll see ya later!!! :) …
Mike Oslansky, Principal Owner-MAWB Services, LLC
Travel the world.
See customers and our own staff.
Jan Krems, President United Airlines Cargo.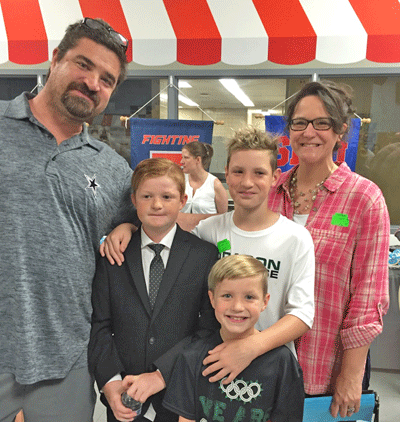 Get back to exploring the world and all the great humans and cultures in it, with my family.

Jessica Tyler
President
American Airlines Cargo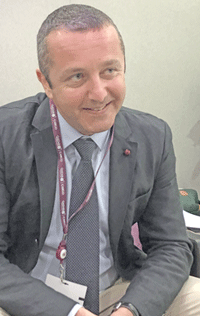 The first thing I'll do is a trip in Europe to see my relatives and friends and enjoy good food and french wine with them.
Guillaume Halleux
Chief Officer Cargo
Qatar Airways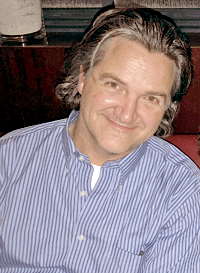 The first thing that comes to mind is that I look forward to traveling for pleasure again. I have traveled during the pandemic - am flying to the Pacific Northwest tomorrow in fact - but only for essential business travel. While I am already fully vaccinated, so the threat is limited, I still conduct myself with the same protocols as if I weren't. I look forward to a time when we don't have to wonder so greatly about our fellow travelers and others can worry less about us.
But I also hope that many of the lessons of this period might outlive the pandemic. Those grocery store clerks, delivery people and so many other of our fellow citizens have always been "essential" whether many knew it or not. Perhaps we can continue treating everyone with the same respect they may have received when they were delivering groceries to our dependent loved ones.
Perhaps all that time at home with loved ones can be cherished as the extraordinarily rare opportunity to see more of our kids than we typically did during the daytime and something of those routines might have taken hold. And yes, certainly losing access to just being able to congregate with friends for coffee or something stronger will seem sweeter than ever.
This period has been particularly hard on artists whose careers depended very largely on live performances. Here in Austin, the crisis will be prolonged because so many music clubs went under during the period and the valuable real estate has been snatched up by vultures, who will develop luxury condos in their place. I can't wait to go to the clubs again to support musicians and other artists but I also know that I'll likely be hosting a lot more performances in my own living room in a coordinated attempt with like-minded people to backfill as much lost performance capacity with "house concerts" until enough exists for our artist friends to make a living again.
Michael Webber, President, Webber Air Cargo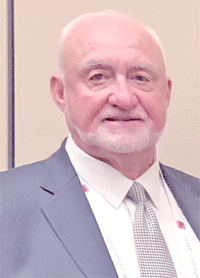 For me my friend, it is a long trip home to Scotland and get my "Scottish " ON when open, as I have had both vaccines. I am itching for a wee dram and a fish supper!
Slainte!

John Gemmell
Business Development
PEGASUS LLC Aviation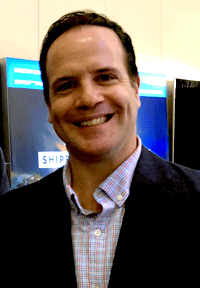 The answer is easy for me, travel to NY to visit my parents and give them both enormous and long overdue hugs. COVID has been particularly harsh on loved ones and this would offer a measure of normalcy again for me.

Jacques Nijankin
General Manager - Cargo Services
Swissport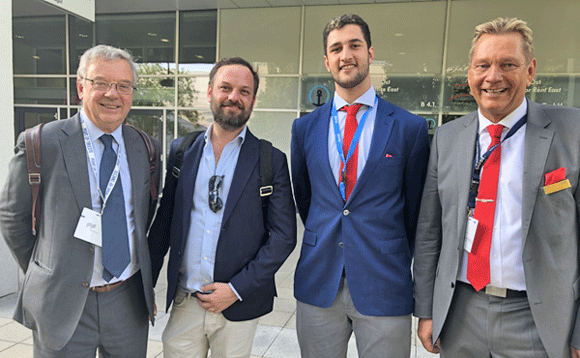 All in the family—Francesco Parisi and son Matteo; Ingo Zimmer with son, Maik.

I will make two quick trips, one to Hong Kong and the other to New York.

Francesco Parisi
Managing Director
FRANCESCO PARISI CASA DI SPEDIZIONI S.P.A.

Travel, Travel, Travel
The first thing I will do is to take an airplane and visit my top customers.
My last business trip was last year in spring to India for the Air Cargo India. I came back and soon after the lockdown sanctions started.
As an alternate, it's good to have the video chats and I have to say the pandemic forced us to push the digitalization forward (Microsoft 365 cloud, new reservation system COS, Power BI).
But in our small industry it's essential to meet, to brainstorm, share ideas and to develop business. It is still the best way to do it "face to face."
I bet my last pence the first industry event after the majority of us will be vaccinated is going to be "packed."
Also I miss having vacations with my family. All of us are stuck in the house. The kids are doing home schooling. Everybody is in the house, with no chance to go out. We would love to travel as a family together again.

Ingo Zimmer
CEO, ATC Aviation Services AG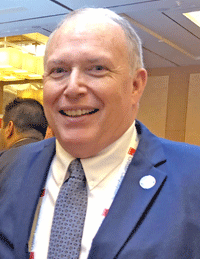 Once the world is open again I want to go back and explore New Zealand from bottom to top!
Michael R. White
President
Trade Network Consultants LLC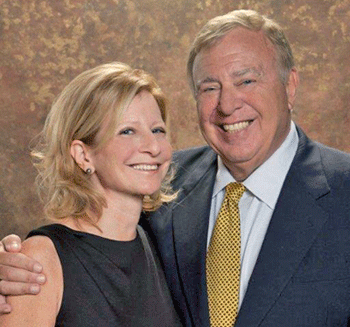 Bill Boesch and wife Shari Cohen
Travel to Europe
Shari Cohen
Visit Family & Friends!
Bill Boesch
CEO/President
Cargo Logistics Solutions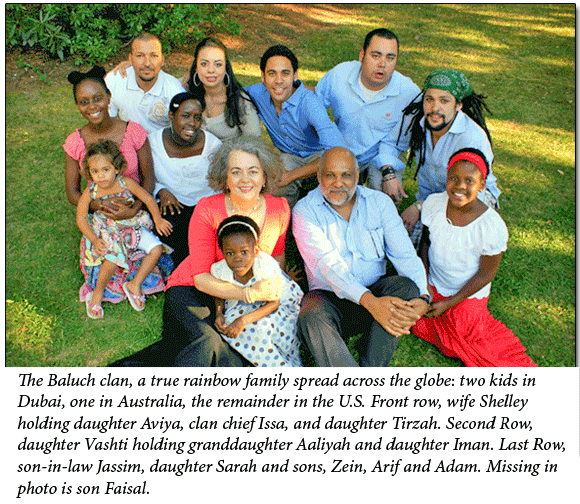 I am hoping that COVID-19 will be behind us soon, the plan of action will be a family vacation without masks & social distancing! Kids, grandkids all moving to Hilton Head for a grandiose break!!!
Issa Baluch
Chairman, First Hectares Capital and Senior Harvard Fellow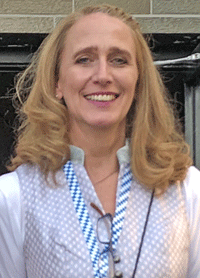 When all is clear I will gather my whole family including my brother from LA, whom I haven't seen for so long, go to a local Oberurseler Italian restaurant, enjoy good food and red wine, be very close to each other, and hug without the fear of deadly infection.
Then I will start planning our ATC Oktoberfest – an annual get-together for our business partners, customers, colleagues and friends. Long time no see! A perfect opportunity to finally network again after a long, dry spell . . .
Dagmar Hanau
Group Marketing Manager
ATC Aviation Services AG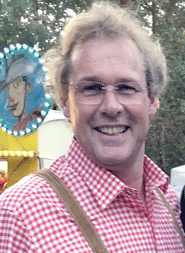 I will travel immediately to all our stations to connect to our people and customers!
Jacques Leijssenaar
Vice President Cargo EMEIA
United Airlines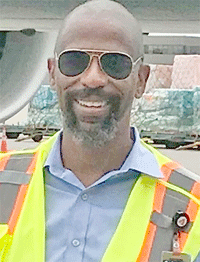 To answer the question, it's simple: travel. I will travel to some place my partner and I would like to go to and just relax and be outdoors a lot.
It will likely be to Europe and later to the Caribbean.
I need it to relax and just be grateful for life left to still enjoy.
Elliott Paige
Airport Director, Air Service Development
Hartsfield-Jackson Atlanta International Airport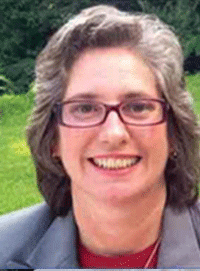 I've been living since the beginning of the pandemic. My thoughts were "I'm going to live if it kills me!"

Donna Mullins
Vice President
Kale Logistics Solutions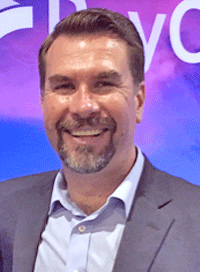 First of all I am looking forward to traveling internationally to see my family.
I have also missed seeing our colleagues around the world. The pandemic has made us appreciate the value of meeting in person with all our stakeholders.
Finally, I have to admit I'm looking forward to the day when we don't have to wear a mask.

Lionel van der Walt
President and CEO, The Americas
PayCargo, LLC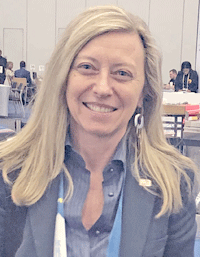 I'll have a big housewarming party.
Antonella Straulino
Head Of International Relations presso
Fedespedi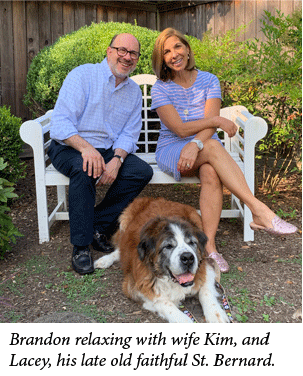 I will take my lovely wife Kim out to dinner at a nice restaurant, surrounded by other (hopefully) fully vaccinated people, order a glass of wine and toast our good fortune in having survived this awful pandemic. Life is precious, fragile, and should be enjoyed now more than ever!

Brandon Fried
President
Airforwarders Association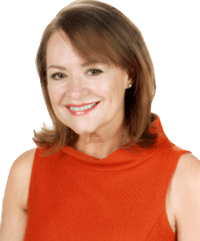 I want to travel internationally again! First destination . . . the Dead Sea to spa with friends.

Jen Pemberton
Director, Communications
SmartKargo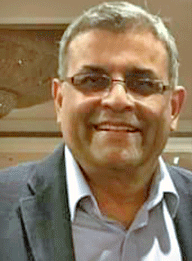 It's great to be able to see the light at the end of the tunnel. Hopefully, we will all be able to get on with life. Human interaction and developing the positives that the Covid-19 episode has shown us will be the key things that I will be focusing on. I am just hoping that sanity will prevail and folks would not feel too empowered and over confident. We should all be cognizant of the fact that the virus is still mutating and can do a lot of further damage if we are not careful. So no matter how free we will feel, we should all start enjoying life within the confinement of caution.

Ram Menen
Retired (Emirates SkyCargo)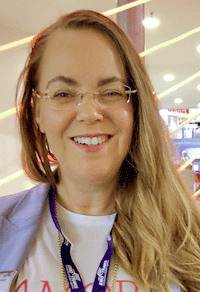 I don't think it will be like a light switch, I think restrictions will ease on a continuum, on that note I've tried already to have a few outside playdates for the kids and had a meal here or there outdoors.
I will try to pace myself and ultimately the biggest goal will be to travel safely to see my parents.
Jennifer Frigger-Latham
VP Sales & Marketing
EMO Trans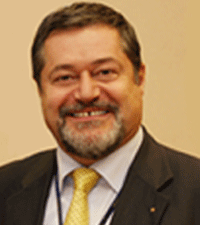 I shall travel far and large. Lots of stops and lots of meals out in every corner of the earth. And walk and smile to every person I meet on my way, without shying away and checking their pace. Swim in a swimming pool and invite many friends for dinner, eat and drink without thinking at the scale. Let us hope they hurry up with the vaccines.

Marco Leonardo Sorgetti
Retired (DG of FIATA, 2011-2017 and CLECAT, 2003-2011)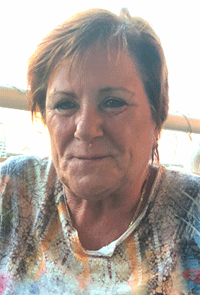 Although I doubt it will be very soon, once I can I will first of all hug my family and friends thoroughly. That is the one thing I miss most. We will meet for dinner altogether in a nice place and have somebody cook for us instead of having to do it ourselves. It's the little every day things I miss most.
And then of course as soon as possible again I will buy a ticket to NY and come to see my dear friends.

Heide Enfield
Retired (Lufthansa Cargo)