As reported here last week, China extended the Lunar New Year holiday to February 2, advising people to just stay home, but FlyingTypers learned that most provincial governments, including the areas of Eastern China and Guangdong, have instructed businesses to remain shuttered until February 9 at 24:00.
China Customs however, will open February 3.
On the manufacturing side, normal production is expected to resume around February 15.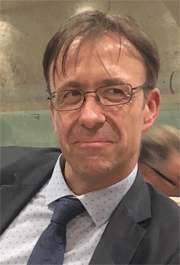 Taking Aim On Charges

Today, January 31, Dr. Stephane Graber, Director General of FIATA, the global freight forwarder organization noted, that "the recent position of the Chinese government and Provinces to extend the Chinese New year as well as new restrictions on the movement of people in China has a significant downstream effect on the movement of goods which raises issues for international freight forwarders especially noting the position which may be adopted by shipping lines as to their position on container demurrage or detention charges.

Up In The Air

"Curtailment of flights to China by airlines will severely impact airfreight importations and exportations as in the main, such freight is uplifted as belly hold cargo and this is an issue outside the control of international freight forwarders in meeting client expectations," Dr. Graber said.
"The China event," Dr. Graber warned, "should not be seen as an opportunity for shipping lines to make windfall profits to offset other expenses of operation.
"This is a time for these entities to exercise corporate responsibility which meets community expectations in such difficult circumstances. FIATA, and its members in particular and, the trading community at large, will watch with interest as to how this responsibility is exercised," he concluded.


The Airline Factor

British Airways: On Wednesday announced cancellations of all flights to mainland China with immediate effect.

Lufthansa: "Lufthansa Group has decided to suspend its Lufthansa, SWISS and Austrian Airlines passenger flights to/from mainland China until 9 February with immediate effect." Lufthansa Cargo's freighter aircraft from and to the Chinese mainland will from now on operate exclusively according to a special flight schedule (all times Coordinated Universal Time/UTC):
LH8400 / 2 February 2020 (Boeing 777F)
FRA 10:55 – PVG 23:20 (via OVB)LH8401 / 3 February 2020 (Boeing 777F)
PVG 01:35 – FRA 14:55 (via OVB)LH8404 / 3 February 2020 (Boeing 777F)
FRA 05:30 – PVG 17:55 (via OVB)LH8405 / 3 February 2020 (Boeing 777F)
PVG 20:35 – FRA 09:55+1 (via OVB)LH8404 / 5 February 2020 (Boeing 777F)
FRA 05:30 – PVG 17:55 (via OVB)LH8405 / 5 February 2020 (Boeing 777F)
PVG 20:35 – FRA 09:55+1 (via OVB)

Cathay Pacific: "In light of the Government Response Plan to combat the novel coronavirus infection and in view of market demand, Cathay Pacific and Cathay Dragon will be progressively reducing the capacity of our passenger flights to and from mainland China by 50% or more from 30 January to the end of March, 2020."

American Airlines: "Given the significant decline in demand for travel to and from China, American Airlines will suspend travel between Los Angeles International Airport (LAX) and Shanghai Pudong Airport (PVG) as well as LAX and Beijing Capital International Airport (PEK) from Feb. 9 through March 27, 2020."
More : https://www.aacargo.com/about/alerts.html