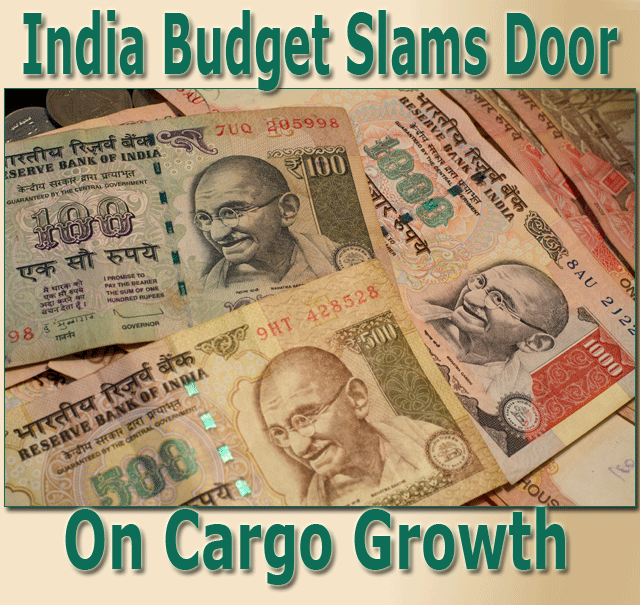 Ahead of next week's Air Cargo India trade show event scheduled for Tuesday, February 25-Thursday, February 27 at Grand Hyatt Mumbai Hotel & Residences, comes word of impact felt as the China Covid-19 news worsens. Add to that the recently released Government of India Annual Budget, squashing hopes for anticipated cargo infrastructure improvements at India's largest gateways.
Hyped as the 'make or break' the widely reported Indian Budget, announced on January 30, might have delivered hope to the aviation community and air cargo stakeholders.
Last year, the 2019 Budget had raised expectations about momentum that seemed to indicate that India would enter the aircraft financing and leasing market, as policy to increase foreign direct investment into Indian airlines.
But all of that went by the boards for 2020 as in the 2020 Budget, aviation received a cursory mention.
Of course, there was the announcement that 100 more airports would be built by 2024 to support the Prime Minister's ambitious last mile connectivity scheme that would allow the common Indian to fly.
These moves, however, would direct attention to smaller regional airports that do not impact, the continued major gateway airport capacity challenge.

CRISIL Clear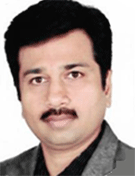 Last week quoting a study by CRISIL, Fortune India reported:
"Congestion at India's four major airports—New Delhi, Mumbai, Bengaluru, and Hyderabad, which together handle over half the country's air passenger traffic—would continue over the medium term. Currently, these airports on an aggregate operate at over 130% of their capacity. With healthy passenger traffic growth projected, this rate is expected to rise further in the next 12 months.
"Capacity at these four airports will increase a cumulative 65% to 228 million annually (from 138 million now) by fiscal 2023. However, traffic is expected to grow strong, at up to 10% per annum over the same period," says Manish Gupta, senior director, CRISIL Ratings. "Because the additional capacities will become operational in phases only around fiscal 2023, high passenger growth will add to congestion till then."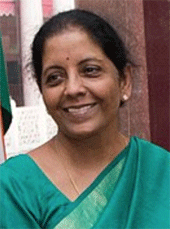 National Logistics Policy

For air cargo, India's Finance Minister Nirmala Sitharaman promised funding for the much-awaited National Logistics Policy to develop a single window e-logistics market in the country for faster movement of goods.
"The policy will clarify the roles of the Union Government, State Governments and key regulators and create a single-window e-logistics market and focus on generation of employment, skills and making MSMEs competitive," Minister Sitharaman declared.

Down On The Ground

The situation on the ground, the big picture of the State of India itself, unfortunately is anything but promising.
With global geopolitical hurdles, increasingly impacted by coronavirus, the Indian economy has entered a slowdown mode with declining consumer demand and reduced private sector investment.
Add to that the general unrest in the country with the passing of the Citizenship (Amendment) Act, 2019 that has seen women and youth in large numbers demonstrating in the streets of Mumbai and elsewhere.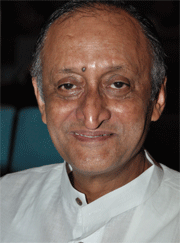 Budget Pushback

Former Secretary-General of the Federation of Indian Chambers of Commerce and Industry (FICCI) and now Finance Minister of the state of West Bengal Amit Mitra was scathing in his criticism of the 2020 Budget.
He said, "Before the budget, the Indian economy was in the ICU. "But after the budget, it will go straight to the ventilator.
"This is an anti-people and thoughtless budget that leaves people at the bottom of the pyramid in every way."

Air Cargo Decline in 2019

In 2019, the economic slowdown impacted Indian air cargo resulting in a 5.3 percent decline in freight traffic.
Result: Order cancellations and deep discounts in freight rates. Add to that there were no new buyers.
According to studies, cargo companies had scaled down their growth projections for the full financial year.
The numbers have been borne out by reports from the Ministry of Civil Aviation, which said that aircraft movements and freight traffic had decreased by 1.2 percent and 4.7 percent, respectively. Those figures, incidentally, were from August 2019. At that time, carriers like IndiGo and SpiceJet, transporting goods in aircraft bellies, were keen to increase their share.
IndiGo's CEO was quoted saying: "We are now focusing on inbound cargo business from Southeast Asia and Middle East and I am very pleased with the response we are getting on these sectors."
Those last figures from the Airports Authority of India (AAI) only underscore the trend.
Domestic air cargo, for instance, in April-October 2019-2020 was 8,05,488 tons while in the same period in 2018-19 was 8,03,554 tons, a change of 0.2 percent.
International cargo followed the same route: in April-October 2019-2020 was 12,05,123 tons while in the same period in 2018-19 was 13,13,312 tons, a -8.2 percent change.

India Airports & ICEGATE

A look at the major international airports once again brings front and center the appalling need for the infrastructure improvement long overdue.
There are long lines of trucks waiting and the Customs ICEGATE (the Indian Customs and Central Excise Electronic Commerce/Electronic Data interchange (EC/EDI) Gateway, a portal that is supposed to provide e-filing services to the trade and cargo carriers and other clients of Customs & Central Excise Department) is often off line and not working.

Nostradamus Could Not Have Predicted

As a veteran freight forwarder put it, "We are happy that the government took the initiative to launch ICEGATE and usher in steps to ease business processes through a single window system.
"Government has allowed us to set up Air Freight Stations.
"These initiatives," he said, "have borne fruit. 75 percent of air cargo gets cleared in less than 48 hours with Delhi being the fastest among metros, according to the time-tracking color dashboard recently launched by the Central Board of Indirect Taxes & Customs (CBIC).
"But, even Nostradamus could not have predicted what we are going through.
"Economy is down and now with Coronavirus, the situation has gone from bad to worse."
The veteran freight forwarder who asked that his name be withheld, makes the point.

Coronavirus Pandemic Impact

"Coronavirus has already started impacting electronic products like mobile displays, open cell TV panels, printed circuit boards, capacitors, etc. accounts.
"Such products are essential for TVs and smartphones.
"Already, Chinese suppliers have hiked prices making phones from Xiaomi, Vivo, Oppo, OnePlus, etc. costlier."
Other than electronics, the auto industry—already depressed for quite a few months now—is also expected to be affected.
Electric vehicle manufacturers will also find the going tough, with parts supplies dwindling.
Nitinraj