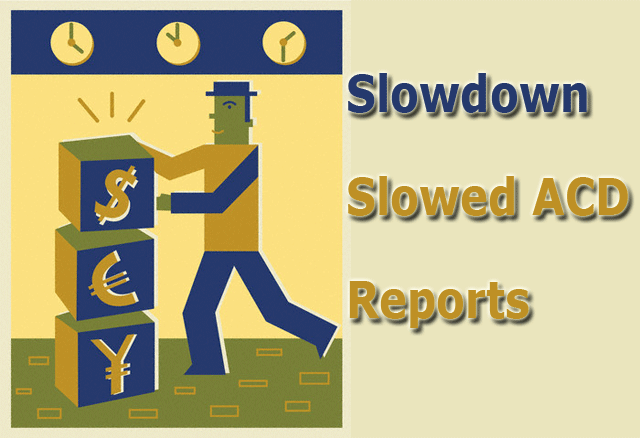 In December of 2019 global air cargo business dipped by 1.7% YoY, but that was not the worst, in fact that 1.7 number in a year where the walls kept tumbling down was the smallest decrease since January 2019.
Revenues as compared to 2018 a boom year, were down 11.7%
Last year can be recalled as a time that delivered less than spectacular numbers with tariffs and trade wars and upheaval in Hong Kong, that turned the most powerful air cargo gateway in the world into silly putty .
So overall, world air cargo chargeable weight dipped by 4.4% in 2019, Air Cargo Data (ACD) reported Thursday January 30.
By the numbers December cargo load factors dropped by 2.2% YoY, and by 2.7 MoM while high-tech & other Vulnerable Goods increased by +13.3% YoY.
Pharma & Temperature Controlled Goods rose by +12.6% YoY ACD said whilst perishables & flowers were up (+3.5% YoY), but fruits & vegetables suffered (-7.9%).

The Year 2019

"Results for the full year 2019 were not impressive: worldwide revenue, measured in USD, fell by 11.7% compared to the top year 2018, whilst it did not grow compared to 2017 either, "ACD declared.
"The main reason was a YoY yield drop of 7.6%, as total weight fell by 4.4%.
"Although pharmaceuticals and vulnerable goods (including High-Tech) both showed growth of around 8.5% in volume, their yield drops – though not as steep as in general cargo - were a cause for concern for the airlines."

Europe Especially Germany Tanked In 2019

Europe took the hardest hit in 2019: it lost more than 16% of its revenues (in USD) of the previous year, equal to -12% in EUR, with Germany accounting for half of Europe's woes.
However Africa and Latin America fared better than the larger regions in the Northern hemisphere, ACD said.
Meantime in Asia Pacific and Europe outbound was slightly better than inbound, the opposite was the case for North America.

The Hong Kong Factor

"Many have attributed (part of) the disappointing 2019-results for air cargo to the worsening USA - China relationship, but trying to establish where the consequences of the trade war were felt most, is not all that easy,"ACD noted.
"While China inbound dropped by 6%, China outbound increased by 2.7%.
In total air exports increased by 2.8% to Europe, and dropped by only 0.3% to the USA.
"That certainly looks a whole lot better than the worldwide drop of 4.4% YoY.
But it is not the whole story, as one of China's and the world's great gateways, Hong Kong saw air exports down -5.5%
The decrease in Hong Kong to Europe and the USA was the worst (-10.8% and -14.4% respectively).
Hong Kong USA numbers were down - 5.3% YoY, and lost less than that in its air cargo business to China (-4.9%), but more to Europe (-5.7%). And inbound USA stood at -4% YoY.

IATA Tiptoes Through Darkness Lightly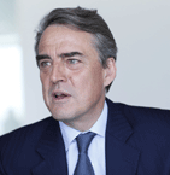 Alexandre de Juniac, IATA's director general and chief executive put 2019 in blunt terms in that group's yearly numbers recap last week declaring:
"Trade tensions are at the root of the worst year for air cargo since the end of the global financial crisis in 2009.
"While these are easing, there is little relief in that good news as we are in unknown territory with respect to the eventual impact of the coronavirus on the global economy.
"With all the restrictions being put in place, it will certainly be a drag on economic growth.
"And, for sure, 2020 will be another challenging year for the air cargo business," he said.
Geoffrey