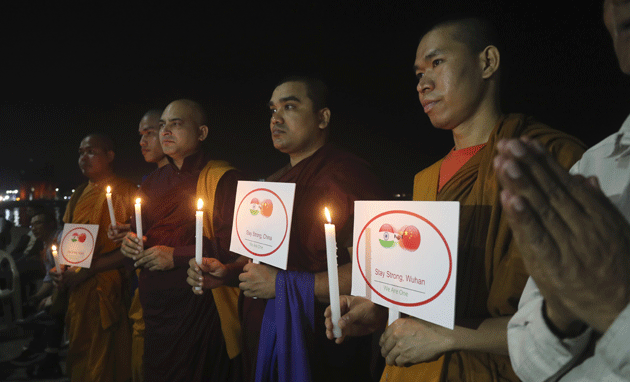 As the world moves to thwart the COVID-19 pandemic from spreading, last week in Mumbai Buddhist monks held candles and prayed for people affected by the deadly virus.

Air Cargo India takes off in Mumbai this week as COVID-19 rages in China.
So here are some words of advice for all conferees:
From the moment that you take off from home, stop greeting people by shaking hands, hugging, and kissing.
With COVID-19 on everybody's mind extend greetings and really show the love the traditional Indian way: with hands together at chest level forming a pyramid as you smile and say "Namaste" which means "I bow to you."
Such is life in the year 2020 as air cargo begins its long year of trade shows and events.
COVID-19 may have dampened air freight growth across the world, but a sold-out Air Cargo India being held in Mumbai this week, February 25-27, 2020, offers a networking and educational event so that all might get a better handle of exactly where air cargo is heading in 2020.
In a time of fear and misinformation, some folks who are attending Air Cargo India spoke up in advance.

For Kale More Has More

An upbeat Amar More, Director, Kale Logistics Solutions, put it rather aptly:
"In spite of COVID-19, we find the buzz about Air Cargo India unabated, as we plan to meet a lot of our customers and prospects during the event."
He added that "most visitors to ACI that we have spoken to are continuing with their plans to travel to Mumbai."

For Kale More Is More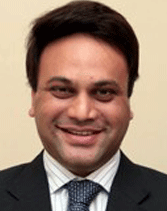 Kale's More is looking ahead to a packed schedule at Air Cargo India.
"We are excited to meet our friends, colleagues, Kale customer family, media, and, of course, our fellow board and trustee members of TIACA."
More's enthusiasm comes from the fact that Kale will be showcasing its United Nations award-winning Air Cargo Community system and its air cargo handling system (which is automating cargo handling at 80+ airports globally).
It's also fair to say that with more than 80 percent of India's air cargo traffic moving via Kale's system, attending Air Cargo India is a no-brainer.

No Ticket No Visa No Show For Chinese

Sadly, there will be no participation or visitors from China following the Indian government's temporary cancellation of all e-visas to Chinese passport holders and shut down of transportation services.
"Due to the current circumstances, we have no exhibitors or delegates from mainland China" was the statement from the show organizers.
But Air Cargo India will include "participation from 15 countries including the USA, UK, Germany, France, Canada, Belgium, Kuwait, Turkey, and the UAE."

Doctors On Call 24/7

Additionally, the organizers have taken precautionary measures for all exhibitors and visitors by ensuring the presence of doctors and a clinic; a 24-hour ambulance during set up of stalls and on the show days; hygienic cleaning services; constant water supply; and adequate supply of face masks and hand sanitizers.


Gathering At Crucial Time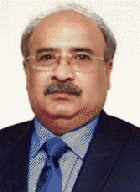 Sunil Arora, newly elected President of Air Cargo Agents Association of India (ACAAI) put it this way:
"ACI has always been an industry show where carriers and cargo terminal operators come together and showcase their vision and plans based on the trends of world cargo."
Putting aside the coronavirus scare for a moment, he said that "this year ACI will have more enthusiastic participation as it has come at a very crucial time with the world under the epidemic cloud of coronavirus.
"China has been a top spot with freight movement across the world, be it air or sea.
"We need to estimate and plan—now that the after effects of the catastrophe are playing out."

Tushar The Cargo Pusher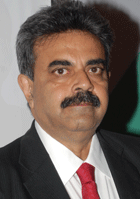 Tushar K. Jani, veteran air cargo player and President of apex air cargo body Air Cargo Forum India, echoes similar sentiments. "The show, which comes every alternate year, provides a great platform for the industry."
Coming as it does in the midst of an epidemic that is looming over the Asian continent, Jani emphasized that "the event is being held at an appropriate time to discuss the challenge and get an insight into how industry veterans and experts plan to tackle the slowdown.
Mr. Tushar said he thinks that the Indian aviation sector will get plenty of traction as the event unfolds this week.
"While domestic air cargo is still showing small growth, international was just coming around, but then here came the virus that has made it so challenging."

India On The Half Shell

"India, without a doubt, will be the center of attention."
Kale's More points to the work that he has been doing globally to "create digital cargo communities around airports and more importantly also link airports globally with partner airports through its digital corridors."
As the creator of North America's first airport cargo community system (ATL), the next task for Kale is connecting the airports in North America with Indian airports using digital corridors to facilitate and grow the trade between the two regions.
In fact, this subject of connecting the U.S. and Indian air cargo industry using digital corridors is expected for discussion at the high-level panel between India and U.S. officials during President Trump's visit to India today—just ahead of ACI.

The Elephant In The Room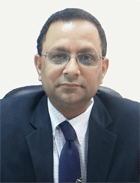 But like it or not, COVID-19—or rather its effects—will be the elephant in the room.
With the show listed as sold out, Keku Gazder, CEO of AAICLAS (AAI Cargo Logistics and Allied Services Company Limited), is looking forward to discussions on "the effect of coronavirus impacting the sizeable amount of India's import traffic from China in the pharma and telecom sectors."
"No doubt COVID-19 is driving greater sourcing from India for the western world.
"We are also seeing growing opportunity for freighters at this time," said Gazder.

Chance To Share & Learn Deep Dish

Speaking for ACAAI, President Arora points out that at Air Cargo India, the situation arising from COVID-19 as well as the slow growth of economy "will be discussed threadbare as to how and what steps need to be taken."
"Perhaps," he said, "an action plan will be conceived especially by large freighter operators flying in and out of China.
"Right now," he cautions, "airlines and all players in supply chain management must not view this unfortunate situation as an opportunity to increase rates and revenue, but in turn work on increased throughput by deploying extra frequencies.
"This is a time in history to gather, learn from each other, and work even closer together."
Tirthankar Ghosh