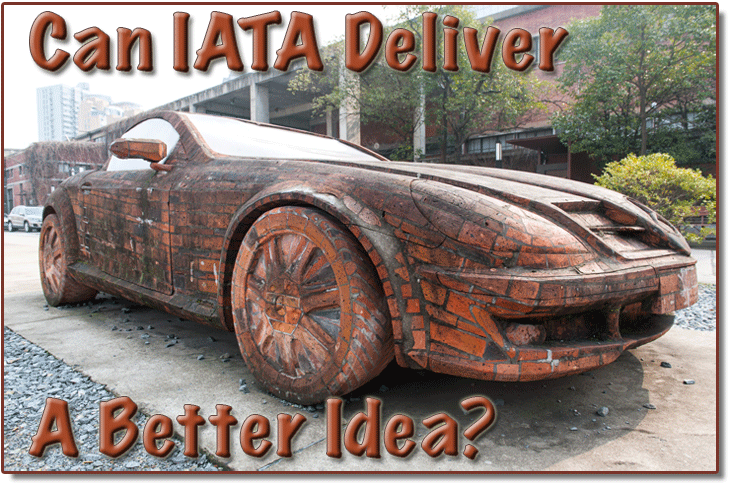 The People Speak . . . Unveiled March 1, 2015, a Mercedes-Benz car made of red bricks is the centerpiece at Red Town Creative Park in Shanghai.
The artist, sculptor Dai Yun of Xi'an from the Shenzhen Public Art Center, designed the red brick car to represent something of the ambition of next gen Chinese people today. IATA World Cargo Symposium meets all this week in Shanghai.
The IATA WCS event in Shanghai this week bespeaks an event advancing the thoughts and priorities of the "usual suspects."
Familiar efforts by Andrew Herdman, Tony Tyler, Tom Windmuller, Oliver Evans, and others may lower expectations among some folks, showing that these guys might not have much new to say.
But let's not let the familiar setup dissuade us examining the useful sessions that really could bring some worthwhile dialogue to the fore. They are clear and distinct from the better-advertised speeches and roundtable events of the opening day.
As usual, the brilliance of air cargo can be found in its people. Getting into sessions and networking can be a voyage of discovery.
Once again, the problem with the sessions is their sheer number and a shared inability for attendees to be everywhere at once.
So we're offering an overview pre-sessions, with the promise of some more detailed reporting of the sessions to appear later.
Lots of choices, and so little time . . .
The IATA World Cargo Symposium 2015 will kick off on Tuesday, March 10, although a number of invitation-only sessions and tracks started as early as yesterday, Sunday, March 8.
Apparently expectations are running high. On its event calendar, institutions such as CBAFF (Customs Brokers and Freight Fowarders Federation of NZ) describe—or rather, advertise—the WCS as an "action-packed event."
Certainly IATA understands that "business as usual" is no longer possible, not for IATA, and not for the majority of operators whose interests IATA represents, so this year's motto—"Improving the Customer Experience"—seems to indicate changes there.
It remains to be seen whether IATA will be able to balance the interests of their emerging and expanding members from the Middle East and Asia with the interests of their European and North American members. Whether IATA will be able to find a modus vivendi with the interest groups of other stakeholders such as FIATA and the ESC, reviving institutions such as GACAG aimed at driving processes in air cargo forward at this point, is an open question, so stay tuned.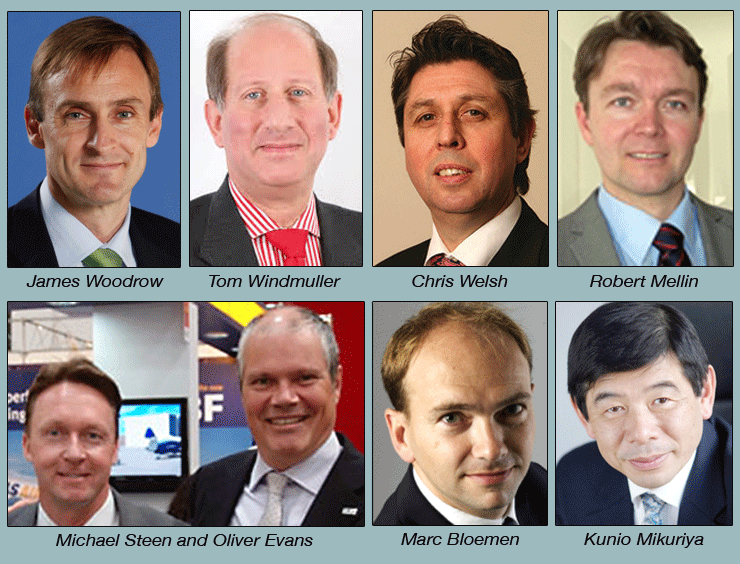 When In China

While the 2015 location is certainly owed to the fact that Shanghai is the largest continental Chinese cargo hub and China is currently the unchallenged driver of the worldwide air cargo business, it is also an inconvenient location for the majority of western attendees.
This sends a clear signal that IATA wants to cater to the specific needs of the Chinese market, which is underlined by the first-ever occurrence of two tracks being rolled out in the Chinese language: "E-Cargo in China" and "China Logistical Challenges."
It also sends a signal to the Chinese authorities that IATA would like to be heard and recognized as the speaker of the air cargo industry in China.

Questions, Questions

The question remains, however: is IATA answering yesterday's questions with today's answers?
While China is still an important center of industrial production worldwide, numbers are shifting.
Examples are moving garment production to Bangladesh and Cambodia, IT to Thailand and Vietnam, and automotive to India.
The plain fact is China has missed the mark in delivering protected patents and international copyrights and must deal with rising labor costs and ever increasing tariffs connected to all other manner of concern, including shipping.
The result in some part is that a considerable number of businesses have shifted production back to locations closer to home, where the costs of quality control and logistics are considerably lower.
Now Romania, Bulgaria, the Czech Republic, and Poland, in the case of Europe, and Mexico and elsewhere in the case of the USA, are seeing large inputs of production, which, for one reason or another, can compete and win against China.

Language of Trade

We have been thinking about those WCS tracks in Chinese.
Since English is and will, for the foreseeable future, remain the language of trade, banking, and commerce, and since most issues with the East-West trade can be attributed to a lack of understanding on either side, running tracks in the Chinese language may send the wrong signals. Sooner or later the WCS will have to take place in Latin America, acknowledging the sustainable and organic growth of air cargo there. It will be interesting to see whether or not tracks in Spanish or Portuguese will be offered.
What might be as interesting as the language at the aforementioned will be the translation of dialogue to the non-Chinese audience during the events.
We would also love to see some hard-hitting questions from the audience directed toward the Chinese speakers.
We news junkies live for that kind of breakthrough.

Day One As It Happens

The first day of the WCS is dedicated to the overall topic of bettering the customer experience—an opening plenary where IATA promises "influential note speakers and expert analysis of industry and market performance," one we imagine will whip the assembled air cargo executives toward the mantra of growth and borderless trade.
Two additional plenary sessions "focusing on the customer experience and how we can and must improve the air cargo value proposition" will feature the omnipresent IATA Head of Cargo Glyn Hughes, both for starters and for closing.
As said at the top, the opening plenary statements at IATA 2015 WCS appear fairly predictable.
IATA Secretary General Tony Tyler will deliver his usual overview on the state of the industry.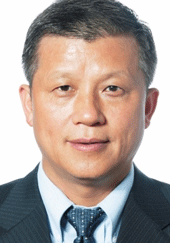 Vice Administrator of CAAC and the "deputy mayor of Shanghai" Wang Zhiqing will offer welcome speeches.
We wonder, if the Mayor of Los Angeles could be present at last year's WCS, why this 2015 edition of the IATA air cargo annual was not important enough for the Mayor of Shanghai to put in a cameo?
During the opening, Board Chairman for the Shanghai Airport Authority Li Derun (left) will preach to the faithful about "Shanghai, at the heart of today's air cargo industry."
In addition Secretary General of the World Customs Organization Kunio Mikuriya will discuss "Facilitating trade and smart regulations, working with the air cargo industry."

IATA Senior Economist Julie Perovic (right) will present the economic outlook: "Has the growth path returned?" which might endeavor to explain how IATA's forecasts and predictions have been either behind the curve, or lacking any significant insight.
What has become a regular but almost never very illuminating exercise at these events is allocating 15 minutes (11:35 to 11:50) to "The year in review: Did we deliver on promises made?"
It will be interesting to see what the freshman IATA Head of Cargo Hughes can do beyond the spin control offered at several of the past IATA WCS sessions.

What Goes Around

"Executive round table: Instruments for global and regional development" will feature another brief encounter with well-known protagonists on the air cargo stage. Moderated by Director General AAPA Andrew Herdman, the discussion will feature Tony Tyler, Secretary General WCO Kunio Mikuriya, and Deputy Director General WTO Xiaozhun Yi.
"Improving air cargo – the customer's view" will see IATA SVP Airports, Passenger, Cargo and Security (APCS) Tom Windmuller moderating a panel of shippers: Robert Mellin, head of Distribution Logistics, Ericsson; Chris Welsh, secretary general, Global Shippers Forum; and possibly Alex Xu, Associate Supply Chain director, Lilly Suzhou Pharmaceutical Co., Ltd (who as per agenda appears as "invited," thus may be subject to replacement by another high-caliber IATA expert.)
"Air Cargo 2015: what is the impact of key recent trends to the air cargo industry?" presented by SVP Seabury Group Marco Bloemen will determine how these trends affect everyone's business—and truth be told, Mr. Bloemen, who hails from KLM, is a solid newsmaker and usually has something noteworthy to say.
The last panel of the first day of WCS is probably what many people will remember because the media will be all over it.
Titled "Matching supply and demand meeting customer expectations," the session is a discussion moderated by SVP Cargo & Vice Chair TIACA Enno Osinga and panelists Oliver Evans, chief cargo officer Swiss World Cargo; James Woodrow, director Cargo Cathay Pacific Airways; and Michael Steen, CCO and EVP Atlas Air.

To Value WCS Or Not?

For many attendees, day long meetings and sessions offered on both Wednesday and Thursday at WCS really get down to the nitty gritty, and these tracks can be the measure of the real value of IATA WCS 2015 and whether attending WCS 15 was worth it.


Jim Marriott, deputy director, Aviation Security and Facilitation, Air Transport Bureau, ICAO, will chair the "Security" track on Wednesday.
Topics of this track include "Terrorism Is A Failed Brand," "Risk To The Supply Chain And Trends to Watch," "Imagine Global Cargo Security Driven By Communication: Why Security Of The Future Should Build Bridges Rather Than Walls."
The "Perishables" track, chaired by Global Head of Quality, LifeConEx DHL Nina Heinz will center on the pharma shippper's experience.
The "Supply Chain" track will be chaired by Joost Van Doesburg of the European Shipper's Council and feature issues such as "Connecting China to Europe by Rail," "Reopening the Silk Road to trade by road transport," and "Digital supply network." Judging from the topics planned, it looks like IATA could be planning to open itself up for membership by transcontinental rail operators.
"Pushing Technology Boundaries" chaired by David Hoppin, CEO of DIIO might prove interesting—this is probably the only track where the customer experience is at the center of the action by means of data exchange and integration as well as an outlook what the future might bring.
Still, a panel titled "Putting iPad on the Forklift" is probably not a proper justification for the WCS trip expenses . . .
The "Regulations" track consolidates regulatory issues into one afternoon:
"Challenges in the Global Implementation of Good Distribution Practices for Pharmaceutical Shipments," "Why are Regulators removing security exemptions for mail and what are the consequences for airlines and other stakeholders?," "Regulatory Requirements for Safe ULD Operations – A Global and Local Challenge," "Single Windows/One Stop Border/Mutual Recognition Security Agreements – How difficult is it to achieve and is it worth the effort?," and "How will the WTO Bali Trade Facilitation Agreement impact States from a regulatory perspective?"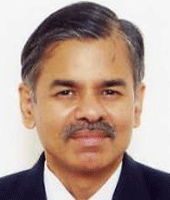 The fact that one can just decide to do all parts of the ULD Virtual track or something else is probably a pity—at least, ULD-wise, WCS was always an event well worth attending.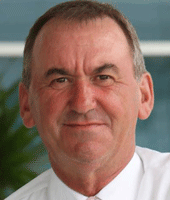 The same can be said about the Dangerous Goods track.
This year chaired by Pichuiyer Balasubramanian (lleft) of Emirates, the topics "Regulations on the Horizon," "Fire Containment," and "Risk Mitigation Strategies" as well as "Automation to improve the customer experience" cover where the industry's interests currently reside.
The "Operations and Handling Track," chaired by David Ambridge, (right) GM Cargo, BFS, will cover a COAG's Update (IATA Cargo Operations Advisory Group), a piece on Airmail and its future: e-Commerce, the mandatory piece about ULD operations, as well as Supply Chain Optimization.
Geoffrey