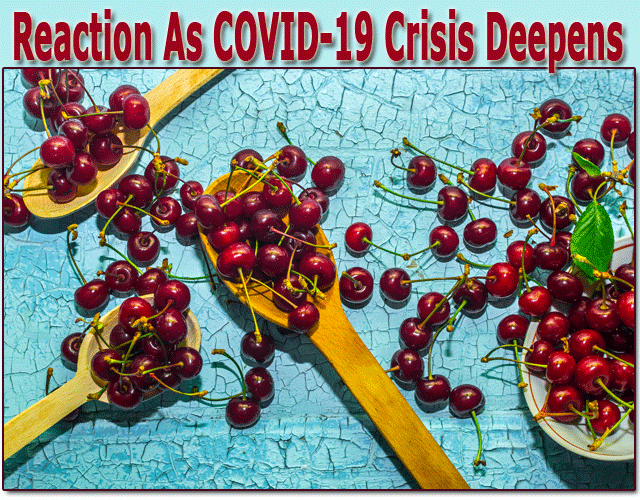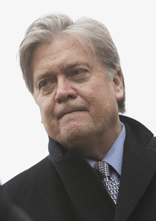 According to former Trump Presidential Chief Strategist Steven K. Bannon as the COVID-19 pandemic widens, the deeper issue of globalization emerges, highlighting that in 2020 China is not only "manufacturer of the world, but also the railhead of the global logistics system."
Speaking with renowned business and finance journalist Maria Bartiromo on "Sunday Futures," Mr. Bannon declared that he believes President Trump has "taken bold moves" in the COVID-19 crises and now, part of further action should include moving the supply chain center of distribution back from China.
"The central part of the new trade deal between the USA, Canada, and Mexico is to make North America a geo-strategic alternative manufacturing and supply base," Mr. Bannon said.
Asked about reports that companies in China are not honoring contracts with American companies to fill orders of masks, gloves, and other needed medical supplies, and have actually turned ships bound for the U.S. around, Bannon replied:
"The China price comes at a huge cost."
"Now we understand that not only [U.S.] national security but also health security is linked to having the logistic chain centralized in China."

Economic Task Force Ahead?

Bannon called for the U.S. government to empower an economic task force to look at the entire supply chain situation with an eye to developing strategies to "bring logistics control back to the industrial democracies."

Meanwhile Down On The Ground

Today, governors of all 50 U.S. states began to fall in line with preparations for whatever may occur next as more people in the country have tested positive for COVID-19.
One interesting observation came from outer space, with satellite operators reporting unusually clear visibility all the way down to the ground in mother China.
China has been essentially under house arrest for the last several weeks because of the coronavirus outbreak. In a country that depends on coal to generate 80 percent of its total power needs, a shuttering of this scale has had unforeseen effects on the pollution levels. As of March 2, 2020, China is only utilizing about half its usual daily consumption of anthracite.

When Life Is Just A Bowl of Cherries

Commodity Forwarders in Los Angeles, California, a Kuehne & Nagel Company operation moves a lot of perishables, including cherries. Wondering how COVID-19 is impacting that important market, Tony Wong, Commodities resident cherry expert shares some thoughts:
"The U.S. cherry market," Tony reports, "is taking a hit from issues stemming from COVID-19 and continued tariffs.
"The U.S./China tariff deal has only reduced the cherry duty by 7.5 percent from 60 percent total, which means we are still at 52.5 percent.
"Additionally, the perishables market is a major concern for our exporters and our industry since the outbreak of COVID-19.
"The COVID-19 virus has had a huge impact on the Chilean cherry market and unfortunately it will shape our upcoming season and U.S. growers as well, if the situation is not brought under control.
"China's struggle with COVID-19 and so many people not working will result in premium priced foods (cherries) becoming a much harder sell, come spring and summer of 2020," Tony Wong predicts.
"Currently, as demand weakens, there is a back-up of perishables (including cherries from Chile) at Chinese ports with more already in the supply chain moving toward the same fate.

Resourceful Thinking Welcome

"Shippers proved to be very resourceful last year by expanding to other Asian markets to offset decreases in exports to China due to tariffs," Tony said.
"They'll need to continue this inventive effort to get cherries to market into 2020.
"That challenge will be a bit tougher now that we're seeing the virus move across Asia, with Vietnam, Korea, Japan, Hong Kong, and other markets affected.
"All we can do is hope for the best and prepare for the worst," Tony Wong said.
(Visit CFI Booth 171 at Seafood Expo North America, March 15 - 17 in Boston)
Geoffrey