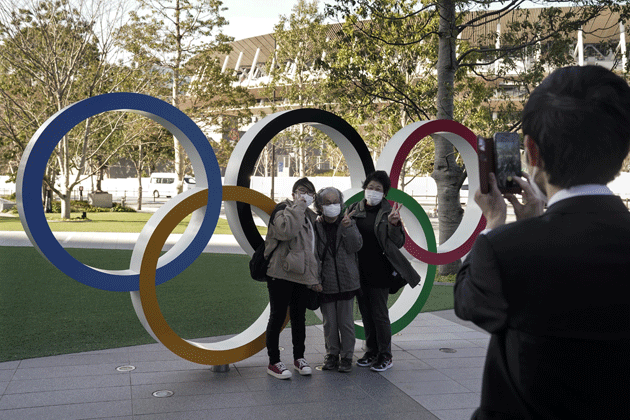 In Tokyo on Thursday, February 27, visitors wearing face masks take a commemorative photo in front of the Japan Olympic Committee headquarters near the new National Stadium venue for the Opening and Closing Ceremony of the Tokyo 2020 Summer Olympic Games.
Preparations for the Tokyo 2020 Olympic Games continue as planned despite the spreading COVID-19 coronavirus outbreak. The games are scheduled to start on July 24, 2020.

In early February, Airbus shut down its manufacturing line in Tianjin, shuttering its regular production of six A320 aircraft a month. It wasn't long before Boeing and other members of the aerospace industry joined carmakers and a myriad of other industries in China in the slow down or complete termination of their assembly lines.
News that the virus has been detected in Milan and the Lombardi counties surrounding parts of northern Italy sent shock waves on Monday. Those areas of Italy generate more than half of that country's industry and could effectively shut the country down.

Fashion Week Impacted

Fashion Week in Milan started February 18 and has been hampered by the situation. Clothes are being shown to buyers only, with the gates closed to the general public.
FlyingTypers learned that the Giorgio Armani presentations were held behind closed doors, while other events were canceled or postponed.
Train service both regionally and cross border has also been affected.

La Scala Voices Pause

As Italy scrambles to check the spread of COVID-19 amid rapidly rising numbers of infections and a third death, the Venice Carnival, major league soccer matches and theaters—including Milan's legendary La Scala opera—are shut down until at least March 1.
"Milan is a like a ghost town," was one comment.
In Paris on Wednesday a report said that COVID-19 took the life of an 80-year-old Chinese tourist.
Greece and Brazil confirmed their first coronavirus cases, a day after the virus spread to Switzerland, Austria, Croatia, and mainland Spain.

What We Have To Fear Is Fear Itself

In 1933 President Franklin Delano Roosevelt stood up in front of a downtrodden nation at the height of the great depression and said:
"Let me assert my firm belief that the only thing we have to fear is fear itself—nameless, unreasoning, unjustified terror which paralyzes needed efforts to convert retreat into advance."
Those words from FDR's first inaugural address should be remembered at this time along with some recent stirring words from Chinese President Xi Jinping who said to President Trump:
"Chinese civilization is a unique lasting culture in the world that passed down through generations consistently.
"We call ourselves descendants of the dragon."
As COVID-19 threatened a pandemic affecting the concentration of people in the world's largest nation, President Xi Jinping doubled-down, calling for a larger measure of the great strength of the Chinese nation to come forward in a common cause:
"The virus is a demon and we cannot allow the demon to hide," said President Xi.
A direct simple sentence to be sure.
President Xi, whatever else you might think, came up big, sounding the clarion call for all-hands-on-deck in China.
The strength, courage and resolve of the Chinese people is just immense, and if you don't believe that or quite get that point, just look at those people in Hong Kong fighting in the streets against immense odds for their freedom during the year.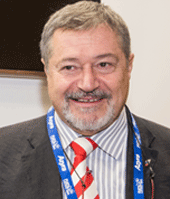 Other Voices

Meantime a much calmer approach is lent to this situation by sources in Italy. Marco Sorgetti our man in Turin, Italy reports:
"Too much hysteria was the word.
"As example there are just 2 (two) confirmed COVID-19 cases in Turin and Asti, in an area comprising almost 5 million people.
"For this, governors of the northern regions (including the area of Turin) have closed schools, theatres, gymnasiums, cinemas, fairgrounds, etc.
"The image of Italy as though in the middle of a plague is destroying the Italian economy that is already on life support. One wonders why this unreasonable approach prevails.
"While it is prudent for everyone to be sensible and careful at this time, reality is that politicians here have managed to alarm the whole world, which, at this point in time, does not seem to be able to calmly process information any better than Italians," Marco added.
Perhaps the most balanced in the moment and thoughtful way forward we heard today came from (what else) a leading freight forwarder who said simply:
"This whole COVID-19 matter is a moving target.
"It's difficult to make forward decisions other than to sit tight and hope we can come through this with a minimum of human suffering and the economic and financial impact will not be too severe."

Vigilance Minus Xenophobic Statements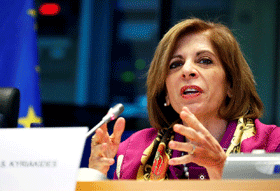 "This is a situation of concern but we must not give in to panic," EU Health Commissioner Stella Kyriakides said in Rome.
"We must also be vigilant when it comes to misinformation and disinformation as well as xenophobic statements which are misleading citizens and putting in question the work of public authorities."

Builders Biting Their Nails

In the meantime, the slowdown in port traffic as China battles the pandemic may impact many U.S. businesses, including the booming home builders that rely on a steady flow of everything from nails to sheet rock from the mainland.

Amazon Masks Price Double

A quick look at Amazon USA online reveals several items produced in China—like some protective face mask prices—have tripled in cost, while other items in the vast Amazon catalogue are marked up unavailable.
For its part, Amazon is warning third party sellers on its service "to not gouge customers" although there is no indication of countermeasures being taken as the aforementioned inflated mask prices persist on Amazon.

China Supplies 80% of U.S. Antibiotics

One concern in the U.S. is for the supply of prescription pharma and other essential over-the-counter drugs to retail outlets, hospitals, and pharmacies, which rely on their supplies arriving from China.
Last year (2019), China accounted for 95 percent of U.S. imports of ibuprofen, 91 percent of U.S. imports of hydrocortisone, 70 percent of U.S. imports of acetaminophen, 40 to 45 percent of U.S. imports of penicillin, and 40 percent of U.S. imports of heparin, Politico said, quoting Commerce Department data.
In all, 80 percent of the U.S. supply of antibiotics are made in China.

Fallacy of Unintended Consequences

Interestingly last year during that U.S.-China trade war dust up, Li Daokui, a professor of economics at Tsinghua University, speaking at the National People's Conference in March 2019, indicated that China might decide to weaponize U.S. dependency on pharma from China, telling conferees:
"We are at the mercy of others when it comes to computer chips, but we are the world's largest exporter of raw materials for vitamins and antibiotics.
"Should we reduce exports, the medical systems of some western countries will not run well," he added.

Disruptions & Getting Back To Work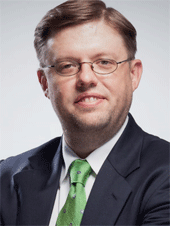 "There has been a little increase in worker activity," Christopher Balding, a Fulbright University economist based in Saigon, Vietnam, said in an interview on the YouTube program War Room Pandemic.
"Most people however who went home for Chinese New Year have stayed there.
"So even if the economy wants to get going, people are not back where their jobs are.
"There are [ocean cargo] ships that are bobbing up and down tied up all along the eastern seaboard of China, backed up unable to unload.
"Inventories in a lot of industries are currently at all-time highs because the larger heavy industries that can't shut down continued to operate throughout the Lunar New Year celebration.
"China has a large production overhang because in effect the country has been shut down for a month now.
"So even if Chinese people get back to work as the government is pushing for, these delays will continue to cause significant disruptions in the supply chain.
"A good example of the impact of the shutdown going on right now in China can be seen in the consumption of coal that generates about 70 percent of the heat and electricity for the country.
"Coal consumption is currently down by 50 percent, which is an indication that there are not a lot of businesses at work in China right now.
"Our data tracks real estate and apartment sales in China," Professor Balding declared.
"Basically, right now there is every little activity in these markets.
"For the Chinese government, which depends on that business, that is a real problem.
"Our China data tells us that daily train and auto trips are way down to about 15 to 20 percent of yearly norms.
"People are not moving, goods are not moving, China is basically flatlining as an economy," Christopher Balding said.

Hazardous Duty

If you own some freighters, demand from China is good. It's a reversal in fortune of sorts from the early days, when China saw many flying in empty, filling up the main deck with cargo, and then taking off for a quick trip to Russia to gas up on cheap kero, to then fly back home fat, full, and happy.
Now operators like Volga-Dnepr Group and its half dozen air cargo brands say it is continuing to operate services in and out of China with charter operations filled with masks, various other emergency equipment, and hand sanitizers.
How crews are managing to stay safe is another matter.
To date, no photos have emerged of handlers or crew in haz-mat suits.
"We are taking preventative measures to ensure the safety of personnel, cargo, and aircraft," Volga-Dneper said.
Geoffrey