Rosie the Riveter has died. Rosalind P. Walter, also known as "Rosie the Riveter," passed away on March 4, 2020, in New York City. She was 95 years old.
In the early years of WWII, Rosalind worked the night shift at a plant in Connecticut, driving rivets into F-4U Corsair fighter planes (incidentally, my paternal grandfather flew the same model aircraft in the war). Her work inspired Redd Evans and John Jacob Loeb to write the song "Rosie the Riveter" in 1943. Rosalind went on to serve on several boards—the International Tennis Hall of Fame, the Museum of Natural History, the North Shore Wildlife Sanctuary, Long Island University, the Paley Center for Media, and others. She was also a lifelong philanthropist, supporting organizations like PBS, the Piermont Morgan Library, and WNET in New York.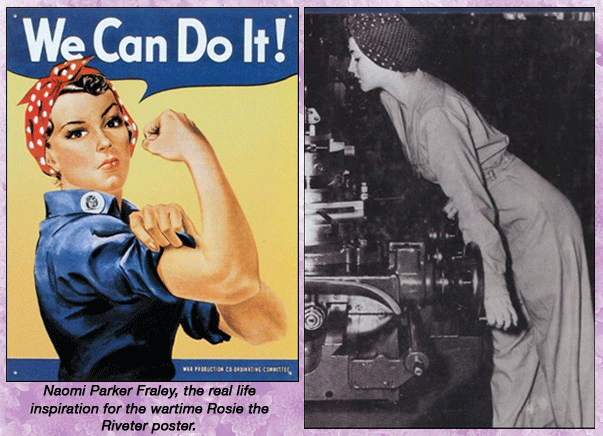 In 2018, we lost Naomi Parker Fraley, the physical inspiration for the wartime Rosie the Riveter poster. When she was just twenty years old, Naomi began working at the Naval Air Station in Alameda, California. She and her 18-year-old sister, Ada, worked in the machine shop. An Acme photographer snapped a picture of Naomi at her lathe, her hair secured in the polka-dot scarf that would become one of Rosie's signatures. A short while later, J. Howard Miller's famous industrial poster was born.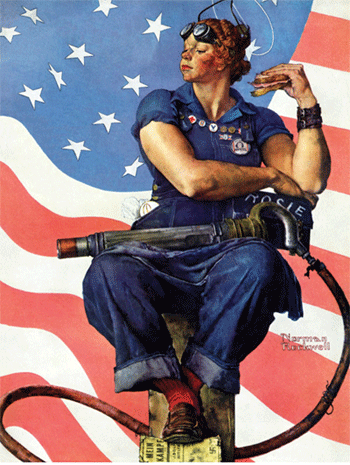 Over the years, several Rosies have come forward to claim they were the original "Rosie the Riveter." A Michigan woman named Geraldine Hoff Doyle who worked as a metal presser believed she may have been the inspiration for Rosie, having also had her picture taken while working at her machine. Norman Rockwell found his Rosie in a 19-year-old phone operator named Mary Doyle Keefe. He painted her for the cover of the May 29, 1943, edition of the Saturday Evening Post.
One could assert that all of their claims are correct. They were all Rosie the Riveter, as were thousands of women who left their homes to work in factories across the nation during the war.
Rosalind P. "Rosie the Riveter" Walter died on March 4, 2020. A day later, Elizabeth Warren withdrew from the Democratic Presidential race. The synchronicity felt disheartening. "We Can Do It!" Can we? However you may have felt about Warren as a candidate, it was thrilling to watch a woman dominate a debate stage and drum up so much spirited support. I remember in the 2016 run when so many people said they would never support Hillary—that someone like Warren was a better option. That had it been Warren instead of Hillary, Democrats might have won in 2016. Now, looking at the last few months, I wonder at the sincerity behind all those sentiments. I can't shake the feeling that in 2020, the electorate still considers the presidency of the United States to be a man's job in the same way factory work was once considered the province of men.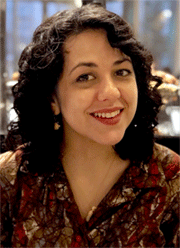 Over the course of her campaign, whenever Senator Warren met a young girl at an event, she would lock eyes and a single pinky with the youth and say, "Hi, my name is Elizabeth and I'm running for president, because that's what girls do." And she would make the girl promise to always remember: That's what girls do—they run for president. When Senator Warren dropped out of the campaign, she said, "One of the hardest parts of this is all the pinky promises and all those little girls who are going to have to wait for four more years."
To all the women reading this: you are a Rosie and an Elizabeth; you hold within you infinite potentialities that have nothing to do with gender. Those pinky promises were so many seeds planted. We will see a woman in the White House. We Can Do It.
Flossie Arend