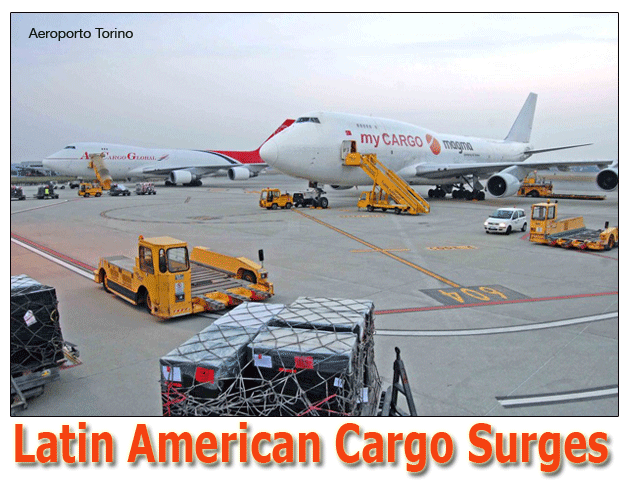 Guess what? The sky may not be falling for air cargo after all.
World Air Cargo Data (ACD), the Netherlands-based provider of air cargo market data said that it has some enhanced ability to deliver more accurate numbers, so maybe for some of us looking at numbers through the bottom of a shot glass won't be necessary.
ACD reports that worldwide air cargo fell by 2.7% in the first two months of 2020. China and North East Asia (including Hong Kong) were hardest hit, with YoY drops of 7.3% & 7.8%.

Latin America Surprises

U.S. numbers were flat and Western Europe lost 5%.
South America (+6.8%), Eastern Europe (+4.3%) and South East Asia (+2.3%).
More than half of the 150 countries in the database showed growth.
For February, overall volume was roughly the same YoY, but revenues (in USD) were 5.4% lower.
From Asia Pacific to Europe, revenues were down by 22% YoY, to North America by 14.4% YoY. However, revenues within Asia Pacific were up by 12% YoY. Outbound China (-26%) showed large differences per region: the North and the Center lost around 50% YoY, but the South gained 19%.
Last year, cargo volumes from China started picking up roughly 7 days after CNY. This year, volumes did not start picking up until 17 days after CNY, and with a much slower build-up.
Yield developments made for the most interesting reading: from all major areas to Asia Pacific, yields in February (in USD) were much higher than in January: from Europe by 31%, from North America by 19%, from MESA by 24%, from Africa by 18%, and from Latin America by 25%. And yet, the overall worldwide yield dropped by 2% MoM . . .
For more click here.
Geoffrey